Gamers alert! Playing video games can be a great stress buster. Once in, it's almost impossible to be out, as it can get addictive. Wreckfest is one such addictive racing video game developed by Bugbear Entertainment and released in the year 2014. The racing game is very often called as FlatOut series' spiritual successor. It is also known as a cross between Destruction Derby, cult 1989 PC racer Street Rod & FlatOut. 
One of the infinite questions that pop up in the minds of gamers is if Wreckfest is a cross-platform game. If it is, it would solve the midlife crisis faced by gamers. Jokes apart, Keep reading the article to know if the racing video game supports cross-platform and if yes, what are the platforms it can be played.
A tick mark in the 'cross-platform' is very important for gamers as this would allow them to play multiplayer games with their friends or co-gamers from different consoles or gaming devices. Some games are cross-platform, but only support specific platforms and are not compatible with other platforms. Let's see in what category Wreckfest falls into! 
A Quick Introduction to Wreckfest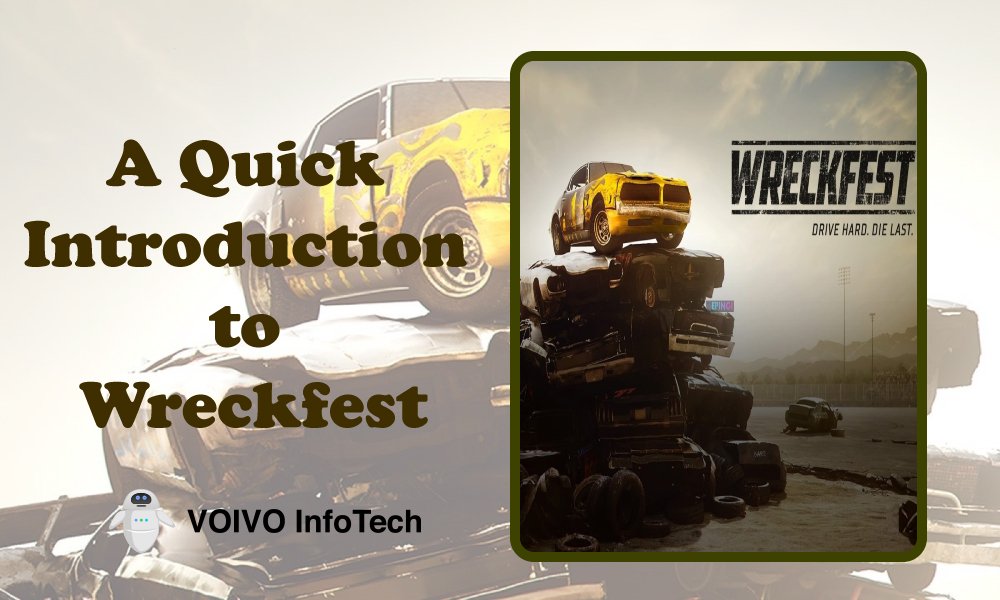 Racing games are highly addictive and known for their realistic gameplay. While you race in a video game, it almost makes you feel like you are really in a racing field, struggling to win without any crashes. The highlighting feature of the Wreckfest racing game is its location-based damage feature, which will have an impact on the driving of vehicles in a realistic manner. 
Wreckfest game was called the Next Car Game during its initial game development stage. The Microsoft Windows version of the game was its first release, and it happened in June 2018. Eventually, the game became available on Xbox One, Play Station 4, Play Station 5, and Xbox Series X/S. The game's Nintendo Switch version will be out by the end of 2021.
Is Wreckfest Cross-Platform in 2023?
We don't want to keep you waiting for a second more. The answer is 'No'. Wreckfest is not cross-platform. If two gamers are using a different platform for Wreckfest, they cannot play it together as the game does not support cross-platform yet. 
Just like you, we expect cross-platform to happen soon for Wreckfest! 
However, Wreckfest can be played by two gamers if one of them uses Play Station 4 and the other one uses Play Station 5. That'd be quite happy news for some of you! The features are quality of Wreckfest have been improved in all the gaming platforms for best performance. 
You might wonder why such a popular game is not cross-platform. There are various reasons for it. One of the main reasons is because the game is a new one. It was released just a couple of years ago. So, the cross-platform might take some time to materialize. 
The developers of the game may want the gamers to use specific platforms to play the game to get the best out of it or they may prefer to avoid advantages that a specific platform has over another platform. So, they have restricted cross-platform to allow the players to play the game only from particular platforms. 
Assumptions aside, we would have to wait and see to know when Wreckfest will be available cross-platform.
Is Wreckfest Cross-Platform PC and Xbox One?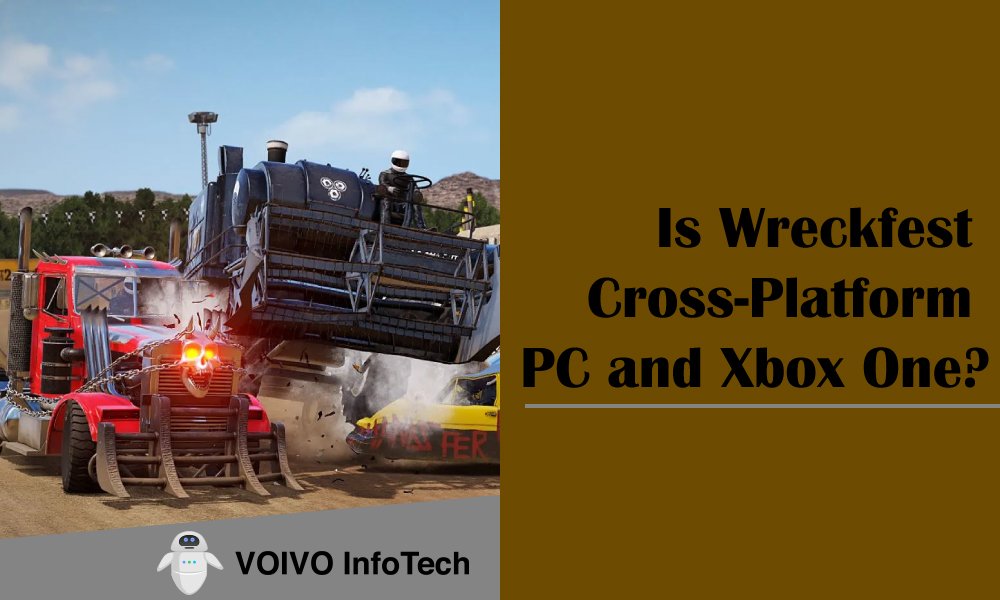 Though the developers of Wreckfest are working earnestly to improve the game quality across all platforms, they still haven't shown interest to enable cross-platform between PC and Xbox One. So yeah, Wreckfest does not allow cross-play between PC and Xbox. This is pure because the video game does not generally support cross-play between different gaming platforms.
If you are so keen on this, you'd have to wait for any updates as it might happen anytime soon. 
Is Wreckfest Cross-Platform PS5 and Xbox One?
Sadly, no! Wreckfest does not support cross-play between Play Station 5 and Xbox One. This is again because the developers have not nodded 'Yes' for the game's cross-platform compatibility in general. 
The developers wanted the game to be played by all gamers in their respective platforms without any disparity, as cross-platform may result in game quality being superior in one device and mediocre in another. They just wanted to avoid this!
As the game quality between two platforms may differ, the developers of this game preferred the game would be better off when played on a single platform. Also, this is a racing video game. The dynamics and graphics of the game are crucial. These will differ between different gaming platforms. When played on a single platform, all the players will have the same experience playing the game, without any quality difference. 
The cross-platform may happen or may not happen in the next few months, let's hope for the best and wait to see if it happens anytime soon. 
Read more:
Is Wreckfest Cross-Platform PS4 and PS5?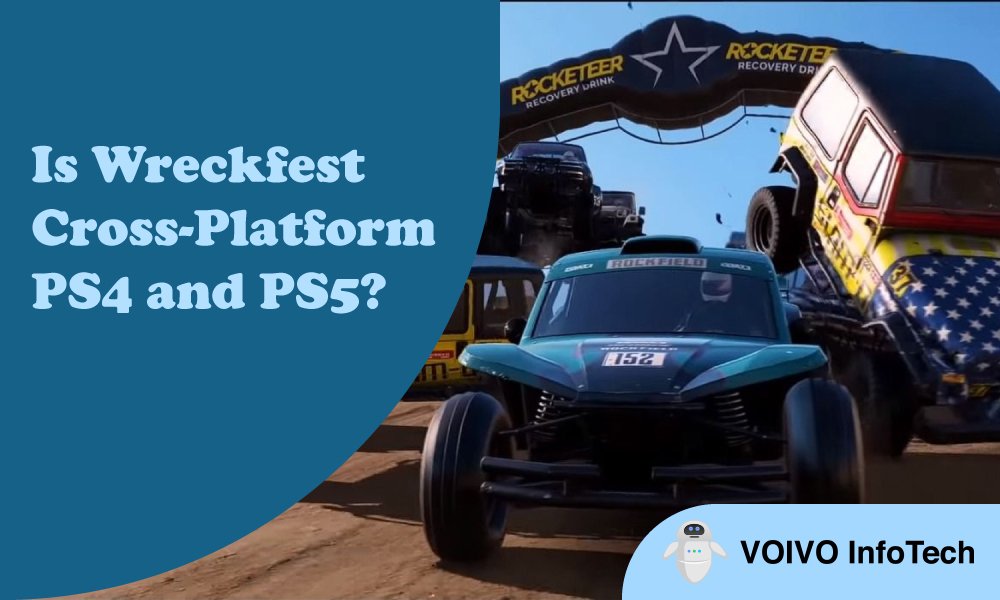 Oh yes! We see a wide smile there! You have every right to smile, as Wreckfest is cross-platform in Play Station 4 and Play Station 5. Gamers who own Play Station 4 and Play Station 5 can play Wreckfest together and have all the racing fun they can have in this lifetime! 
Owners of PS4 & PS5 are the lucky ones when it comes to Wreckfest, as the developers of the game have so far agreed for cross-platform compatibility only between these two gaming consoles. Gamers of other platforms have to wait for their turns to play this multi-player game with their friends.
You might wonder why Wreckfest cross-platform compatibility is available only between PS4 and PS5 & not between other platforms. We will tell you why! The video game comes with great cross-platform compatibility between PS4 & PS5. The functionality of Wreckfest is also pretty good between PS4 & PS5. 
Wreckfest recently launched some new functionality in gaming, including new game modes, improvement in audio quality and better graphics. All these features can be enjoyed by PS4 and PS5 players while they cross-play the game.
Luckily, Wreckfest supports cross-progression between PS4 & PS5. This means players of PS4 can continue their gaming progress from PS5 as well. Wreckfest supports both cross-platform and cross-progression between PS4 & PS5, and both these features are yet to come in other gaming consoles and devices.
Read more:
Is Wreckfest Cross-Platform Xbox One and Nintendo Switch?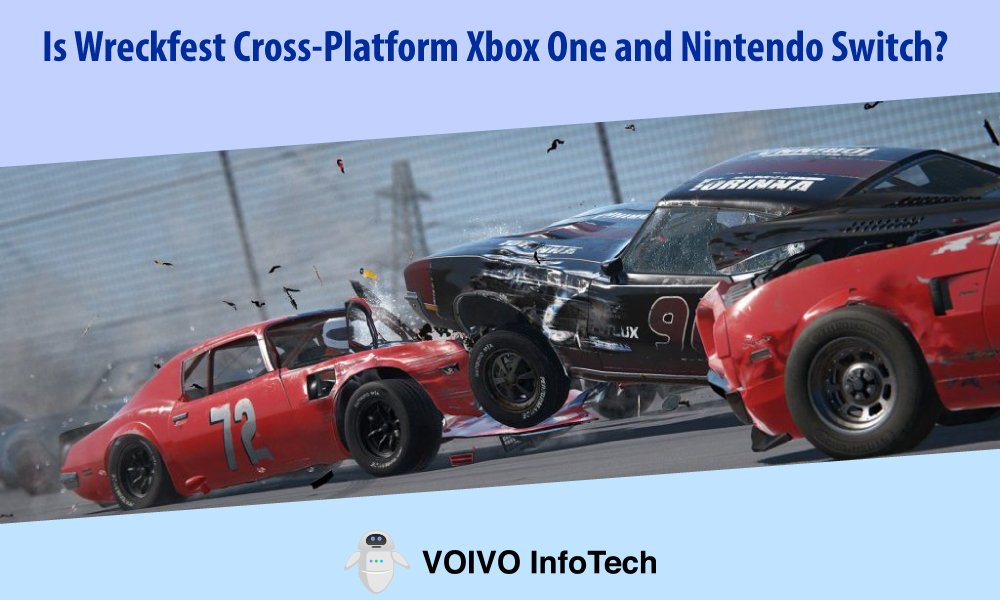 The answer is No. The game is not cross-platform between Xbox One and Nintendo Switch. Like we already mentioned, Wreckfest allows cross-play only between PS4 & PS5. Also, the game is not yet available on Nintendo Switch. It'd be silly to expect cross-platform in Nintendo Switch before it is even available on the platform first. 
However, the good news is that the game will soon release its Nintendo Switch version by the end of this year. That's something to look out for! 
The game's developers are also working to better the graphics and overall quality of the game. As the game was released just 3 years ago, you will slowly receive its upgrades, along which will also come the cross-platform compatibility upgrade. 
There is no decided time of year for this yet, as there is no update from the game site and developers on its cross-platform upgrade. We will have to wait and see for official updates. All we know now is the game is going to be available for Nintendo Switch users very soon. 
Read more:
FAQs 
1. What are the platforms Wreckfest is compatible with to play?
You can play Wreckfest racing video games on PC, Play Station 4, Play Station 5, Xbox Series X/S, and Xbox One. Those who own Nintendo Switch, hold your breath, as the Nintendo Switch version of the game is all set to roll out soon by 2021 end.
2. What is the Wreckfest game about?
Wreckfest is a car racing video game that will let you race in a demolition derby with the ultimate goal to win and survive. You can choose your vehicle before the game begins and can sell or buy vehicles while the game is in progress. 
3. What is the difference between cross-platform & cross-progression?
Cross-platform and cross-progression are two different things. Cross-platform means two players can play the game together from different gaming platforms or devices. Cross-progression means you can continue the game from where you left from a different console or device. Wreckfest supports cross-progression between PS4 & PS5. 
Read More:
Conclusion
To sum up, Wreckfest is an absolute delight for racing game lovers. People who are crazy about racing games will love playing this. As this is a new game, the developers are working towards the betterment of the game's functionalities. Both the quality and features of the game will be upgraded as the month's pass. This includes cross-platform compatibility too! 
Wreckfest is now cross-platform only in Play Station 4 and Play Station 5. Just like you all, by 2023, we hope for cross-platform compatibility of this game in other gaming platforms too! Also, Wreckfest will soon roll out its version for Nintendo Switch users by the end of 2021. Watch this space for more useful updates about your favorite games.