Once a gamer, always a gamer! Gamers can pretty much relate to this phrase. Games were originally intended for entertainment and fun purposes, apart from business and revenue. After the evolution of video games, gaming has become one of the top revenue-creating industries. There are numerous games in the market with unique features.
Some of the popular genres include action, adventure, role-play, sports, simulation, arcade, puzzles, and more. Out of these, the sports genre is unique because, it involves almost real-life-like scenarios with a realistic sports ground, players and equipment. The tactical and physical challenges in sports games make players completely involved in it.
The main characteristics of sports games include rules, game modes, competition modes, game venue/location, winning & losing conditions, design and gameplay. The game shouldn't be too simple or too complicated. It should be challenging enough to keep the players hooked to the game. Most sports games support multi-player mode to engage more numbers of players. 
Your friends or fellow players will be your team member or opposite team member in a sports game. This promotes interesting game playing. And, this is why the cross-platform feature is much necessary for a sports video game. Through the cross-platform feature, multiple players can play the same game together at the same time. This will help them build their gaming community. 
Cross-platform also increases the popularity of a game. If a game supports Cross-platform, that doesn't mean the game will also support cross-progression. The Cross-progression feature allows players to resume the game progress from different gaming platforms. Their game progress will not be lost. 
Can't wait to know if NBA 2K21 supports cross-platform? Before knowing that information, here is a short introduction about the sports game. 
A Quick Introduction to NBA 2K21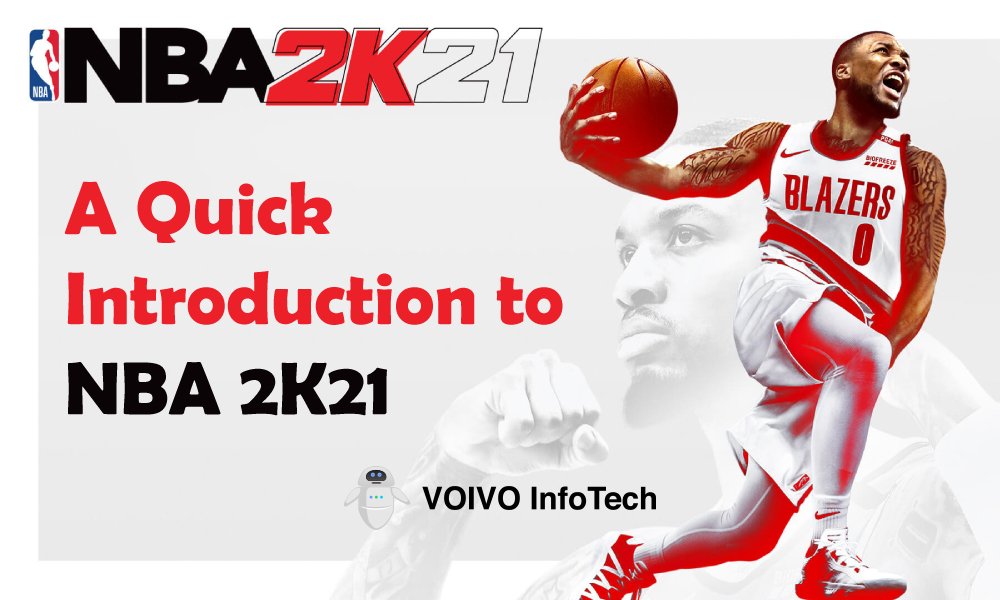 NBA 2K21 is a basketball simulation video game that was released in the year 2020. Published by 2K Sports, the game was developed by Visual Concepts. The game is based on the National Basketball Association (NBA). The game is the successor to NBA 2K20, the predecessor to NBA 2K22 and the 22nd instalment in the NBA 2K franchise.
The initial versions of the game were released for Microsoft Windows, PlayStation 4, Nintendo Switch, Google Stadia, and Xbox One in September 2020. The next versions were released in November 2020 for Xbox Series X/S and PlayStation 5. 
The game's versions in PlayStation 4, Microsoft Windows, Xbox One, and Nintendo Switch were criticized for their low gameplay quality and bugs. The NBA 2K21 Arcade Edition was released on April 2021 for Apple Arcade.
The game on the basketball court will take place with real players in three dimensions. You can play against other players or your friends online in this game, as it supports multiplayer mode. Gamers can use their keyboard or game controller to control the players. Compared to last year's update, this year's upgrade of the game has better graphics. This produces smoother and realistic visuals for a stunning game experience.
Have you heard about the best thing about NBA 2K21? The game can be played across almost all gaming platforms including PC, iPad, Macs, and more. The players have no limits when it comes to playing for their favourite basketball team. The popular question in the minds of gamers is whether NBA 2K21 supports cross-platform. Let's get into that now!
Is NBA 2K21 Cross-Platform in 2021?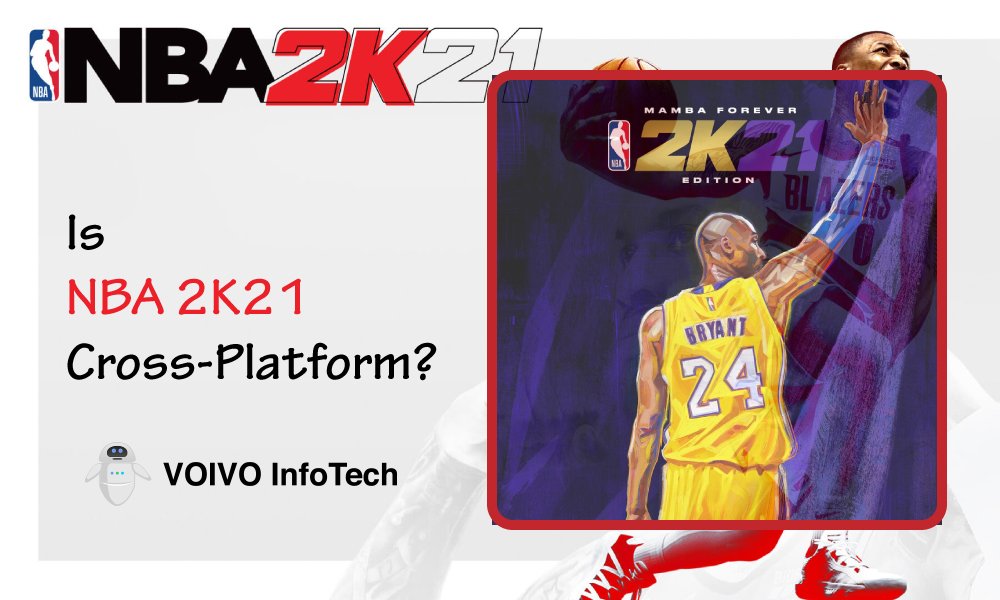 Unfortunately, no! NBA 2K21 is not cross-platform or cross-play in 2021. You cannot play the game with your friends or other gamers who use a different gaming platform from that yours. To play the game with your friends, they have to own the same gaming console as you. People with the same gaming platform can only play the game together at the same time. 
But, if a player has Steam and another player uses an Epic Games Store account, they can cross-play the game. To be clearer, a player with a PC and Steam can pair with a player with Epic Games Store to play the game together online at the same time.
Is NBA 2K21 Cross-Platform PC and Xbox One?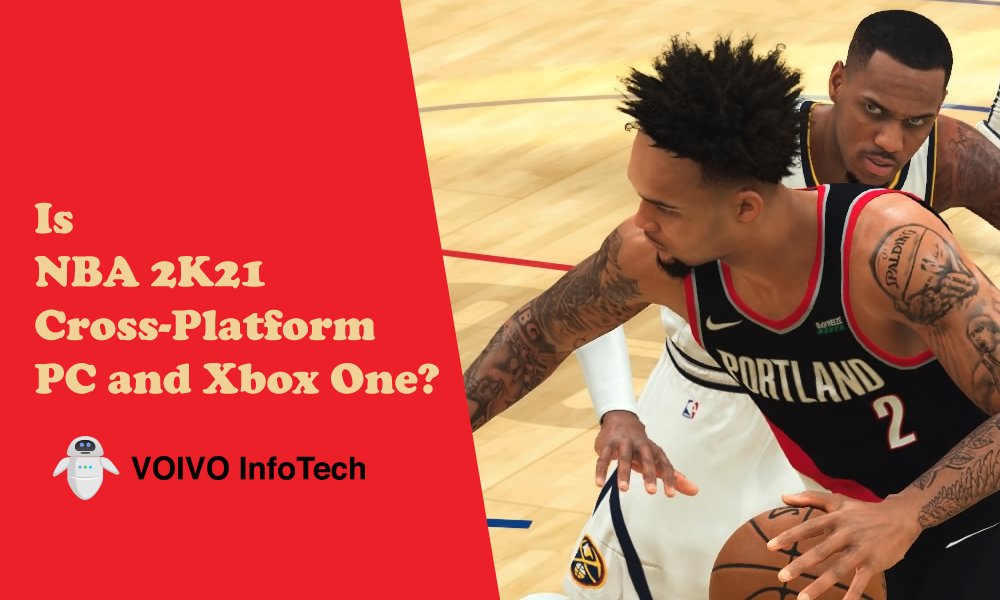 No. Players with a PC cannot play NBA 2K21 with a player with Xbox One, as the game does not support cross-play between these two gaming platforms. 
We will tell you why NBA 2K21 does not support a cross-play feature. It is because of the way it is programmed. The game uses a system that needs both the players to use the same gaming console or platform. Also, if the players use different platforms, the game data will not sync for them to play together. Gameplay is different and unique in respective platforms. This might be one of the reasons for the absence of a cross-platform feature in NBA 2K21. 
Is NBA 2K21 Cross-Platform PS5 and Xbox One?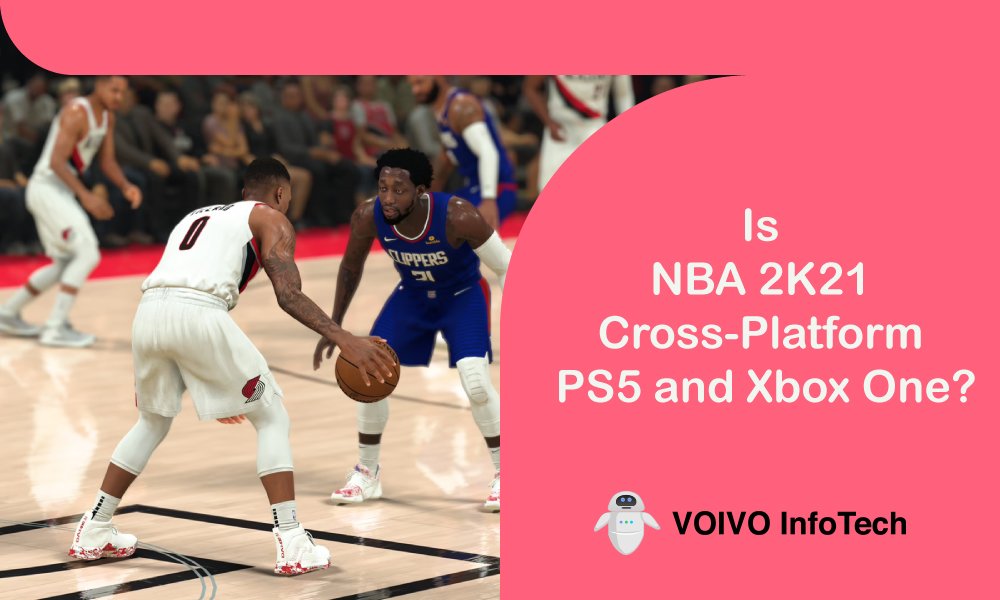 No. Cross-platform is not supported between PS5 and Xbox One gaming consoles. We will tell you some of the complications of cross-platform technology, as these reasons might have forced the game developers of NBA 2K21 to opt-out of cross-platform for the game. 
The first reason is the disparity in the quality of the game on different game consoles. The graphics, gameplay and other features of the game will differ on each platform. Game controllers are different on different platforms. This might affect the gameplay and gaming experience. It will give an advantage for one gaming platform over the other. 
Read More:
Is NBA 2K21 Cross-Platform between Xbox Series X/S and Xbox One?
Luckily, yes. NBA 2K21 is cross-platform between Xbox Series X/S and Xbox One. We can hear your excitement!! The game is cross-platform between these two gaming platforms. The cross-platform feature is not supported between other platforms like PC, Nintendo Switch, etc. 
Players owning Xbox Series X/S and Xbox One can play the game together at the same time. 
Read More:
Is NBA 2K21 Cross-Platform PS4 and PS5?
Yes. Players with PS4 and PS5 can play the game together against each other as the game supports cross-platform between these two gaming platforms.
Is NBA 2K21 shutting down?
If you are currently reading this article trying to get access to NBA 2K21, we have updated this article with this new section. The game's servers have been permanently shut down and have been discontinued since December 2022. 
So, if you are trying to access the game and failing to do so, be assured that the main reason behind this is primarily due to this discontinuation. The players will no longer have access to the online league games anymore. 
Also, if you had the progress of the game saved, there are chances those could be wiped out as well. So, unfortunately, despite the popularity, it is an end to this era.
Is NBA 2K21 a single player?
For the new NBA 2K21 players who want to gather some experience in the NBA scene before playing the multiplayer version of this game, we'd recommend that you go ahead and give the offline mode of the game a go. It allows you to get an idea of the gameplay and the set-up of the game.
With the offline mode and single-player mode, you get to explore a lot of things in the game, especially involving customization and accessing the in-game tools that are available at length.
Read More:
FAQs
1. What are cross-platform and cross-play features?
Cross-platform is a technology where players using different gaming consoles can play a game together at the same time. The feature is also called cross-play. Cross-platform and cross-play indicate the same thing.
2. Will NBA 2K21 support cross-platform in the future?
We have no official data or information on this yet. Currently, NBA 2K21 supports Cross-Platform between PS4 and PS5 & between Xbox Series X/S and Xbox One. The cross-platform feature is not supported by other gaming consoles. 
3. What genre is the NBA 2K21 game?
NBA 2K21 game is a basketball simulation video game released in 2020. It has realistic visuals with characters/players having personal traits.
Read More:
Conclusion
Sports games have a unique way of attracting gamers. These games are so realistic and difficult to move away from until the winning moment. As of now, NBA 2K21 partially supports cross-platform. Cross-platform feature for this game is supported between PS4 and PS5 & between Xbox Series X/S and Xbox One. The cross-platform feature is not supported by other gaming consoles. We hope the article was useful and entertaining to you. Keep watching this space for much more useful info!