Video games are the best ways to escape reality. They tend to teleport you to a whole new world full of fun and adventures. Gaming can be both fun and relaxing. As the year's pass, we come across new games with advanced features and gameplay. Virtual Reality is a milestone in the realm of games. When you play in VR mode, you will feel like you are in the gaming world with all the gaming characters and exotic locations making you feel alive. 
Developers of Virtual reality games regularly update the gaming features to make them more interesting and accessible. You can also wear VR headsets to get a complete VR gaming experience. Now, VR games are not just available on expensive gaming consoles like PS4, Xbox One, etc. They are also available for PCs, laptops, and smartphones.
The experience of Virtual Reality Gaming can further be enriched if a particular game has cross-platform compatibility. This will let multiple players play a single game together at the same time from different gaming consoles. If you own a PS4 and your friend owns an Xbox One, you both can play a VR game together if it supports cross-play or cross-platform. 
However, not all VR games support cross-platform. Only selective ones do. Rec Room is one of the popular Virtual Reality online video games in the market with top ratings. It is loved and played by many across the world. A popular question among Rec Room lovers is if the VR game supports cross-platform? We're here to answer that question for you. Before that, let's get a quick introduction to Rec Room and its key features.
A Quick Introduction to Rec Room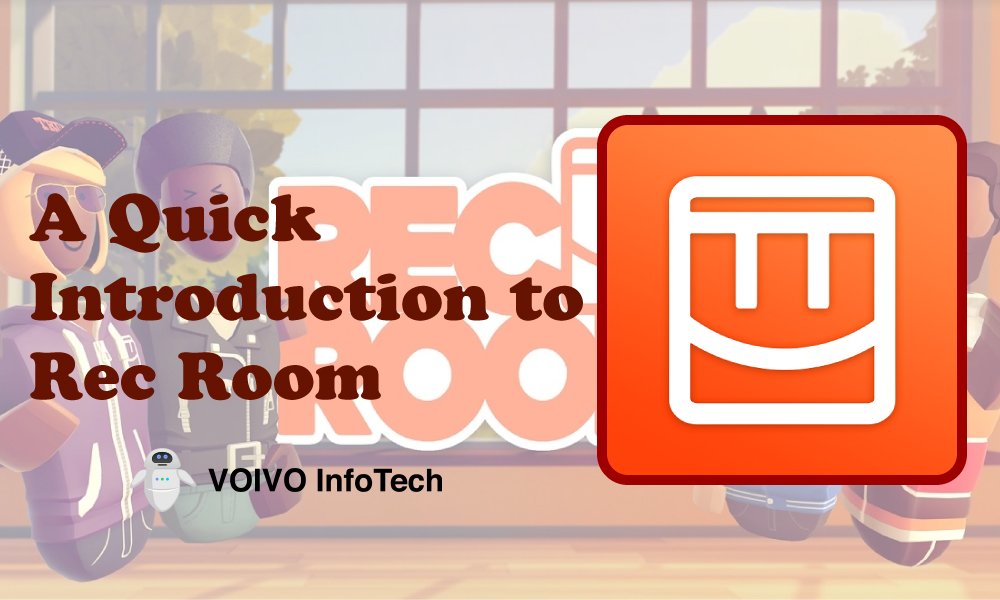 Rec Room is an online video game with a Virtual reality feature. The game is not just a single game as it comes with several multi-player games inside it. It was developed and released in the year 2016 by Against Gravity for Microsoft Windows. In the upcoming years, the developers released various versions of the game for gaming platforms like Play Station 4, Oculus Quest, Oculus Quest 2, and Xbox. As the game is available on almost every gaming platform, it is widely popular among gamers. Players with all kinds of gaming consoles can enjoy playing Rec Room.
The different kinds of games in the Rec Room include Rec Royale, quests, 3D Charades, five sports games, Stunt Runner, Rec Rally, etc. These are shooting games, action games, adventure games, racing games and sports games. In Rec Room, you can generate your content using an in-game tool known as the maker pen. Players can create numerous 3D shapes for the game world and interact with them. You can place these shapes in different rooms. You can teleport in Rec Room or just walk normally.
Players can create their furniture, equipment, weapons, and more. You can save these and allow other players to visit them. Just like this, Rec Room comes with a lot of customizing features, making it a unique VR game. There is something called Rec Centre in Rec Room, which is a recreational center with doors leading to other games. 
As Rec Room is available on all the gaming platforms and is a multi-player VR Game, the important question is if the game has cross-platform compatibility. The answer is below!
Is Rec Room Cross-Platform in 2022?
Absolutely, yes! Rec Room is cross-platform in 2022. We can see you smile there! Yeah, you can play Rec Room with your friends and other gamers together without the need to own the same gaming console. No matter what gaming console you own, you can play Rec Room with other players at the same time. Rec Room is a true cross-platform Virtual Reality Online Game, which will let you efficiently play the multi-player games in it.
Being compatible with cross-platform features, the game owns so many advantages. It will allow various players from different parts of the world to play the game together at the same time. Locations and time can no longer control your gaming when it comes to Rec Room. Even if one of the players does not own an expensive gaming console, he/she can play the game through smartphones or PC, as the game is completely cross-platform. Players can also interact with fellow players across the world and build their gaming community.
Is Rec Room Cross-Platform PC and Xbox One?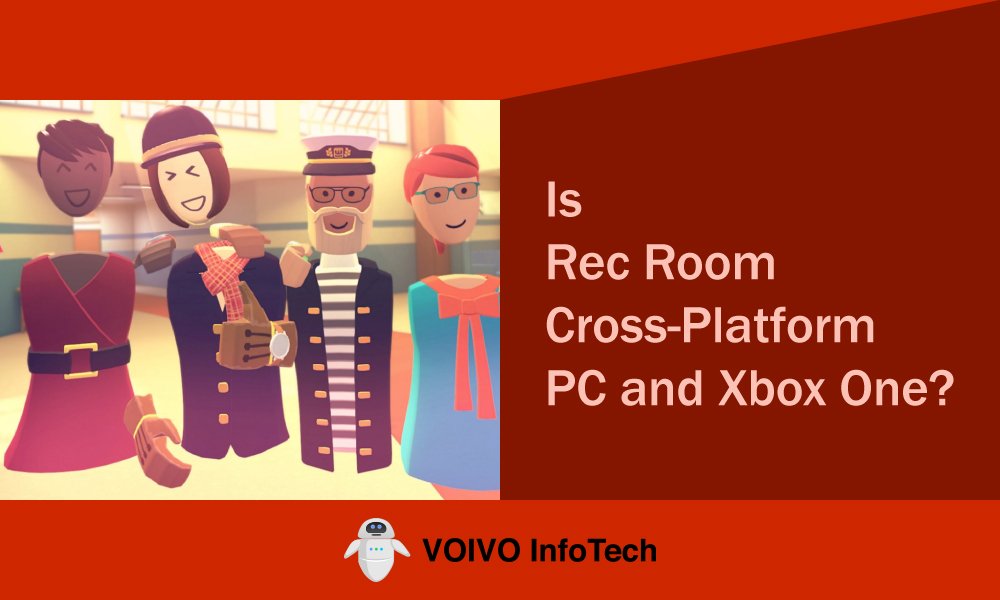 Of course! Rec Room is cross-platform between PC and Xbox One. Gamers with Xbox One can play Rec Room with fellow gamers who own PC. Rec Room deserves an appreciation for allowing cross-play between PC and Xbox One, as you no longer need to own an expensive gaming console to play Rec Room. Even if you own a PC, you can cross-play with your friends or other gamers.
It is enough if you buy Rec Room once. After that, you can just play it from any device or console and with anyone across the globe. You don't have to pay any extra amount to buy other versions of the game to play it on different platforms. 
As the important feature of the Rec Room VR game is its multiplayer mode, it must have cross-platform compatibility, as this would spread the game's popularity to millions of gamers across the world when they play the game together despite physical distances.  
Read more:
Is Rec Room Cross-Platform PS5 and Xbox One?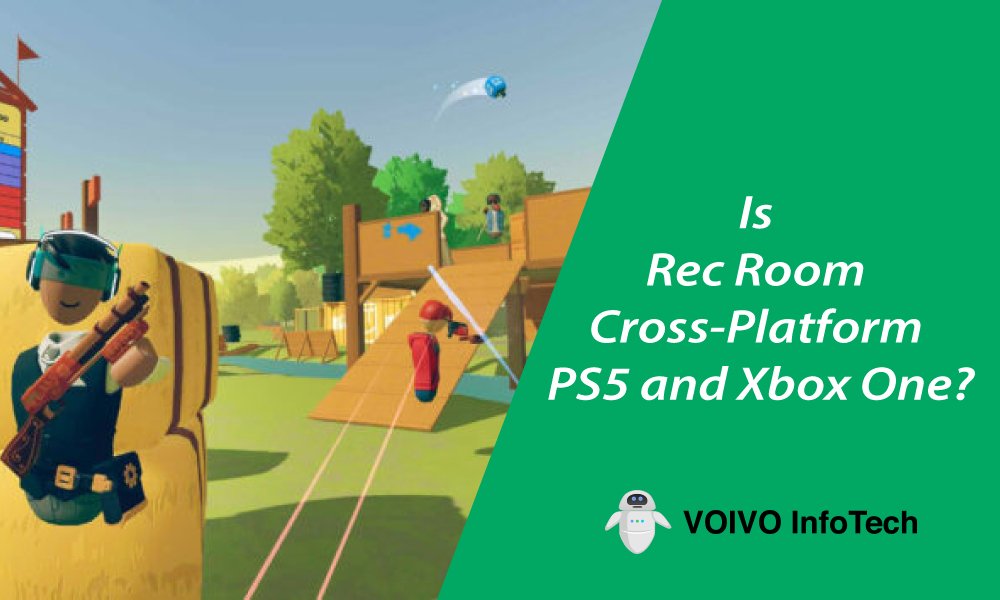 Yes! Rec Room can be played together by two gamers owning PS5 and Xbox One, as the online VR game is completely a cross-platform game. This eliminates the need for buying different versions of the game to play it with your friends. 
The first version of Rec Room was released for Microsoft Windows i.e. PCs. It later was available to all other gaming consoles including PS4, PS5, Xbox, iOS, Android devices, etc. As the game is available on all the gaming platforms, the developers soon gave a nod to cross-platform compatibility too!  
If a popular game like Rec Room did not have a cross-platform feature, it would have been a major disadvantage, as gamers will feel alienated when they cannot join a particular game with their fellow gamer. It would also limit the gaming accessibility to a lot of people. Also, players who own expensive and compatible devices may feel superior and people who cannot play the game on their gaming console may feel inferior if the game was not equally accessible to everyone. 
Read more:
Is Rec Room Cross-Platform PS4 and PS5?
Yes. Rec Room supports cross-play between PS4 and PS5 gaming consoles. Not just these two, Rec Room can be played across many platforms as it is completely a cross-platform game. People owning any gaming console can play the game with another player irrespective of the type of gaming platform. This makes Rec Room an amazing multi-player game. 
Gamers who love to build their gaming community and get to know gamers across different parts of the world can utilize the cross-platform compatibility of Rec Room for their benefit. When fun and benefits are combined, it makes a game more popular and interesting.
Read more:
FAQs 
1. Why are Virtual Reality games so popular?
Virtual Reality games have a special place in the gaming world because of their imaginary feature which makes people forget the real world they live in. VR games come with a higher level of interactivity and comfort when compared to any other ordinary game. Some of the VR games also educate people about things they are not likely to be known. Example: Space VR Games, Sports VR Games.  
2. Is Rec Room Cross-progression in 2022?
Yes. Rec Room not just supports cross-platform, but also cross-progression or cross-save. This means you can continue your gaming progress from any gaming console. If you play in PS4 one day and play in Xbox One the next day, you can easily continue the game from where you left. Your game progress will not be lost.
3. What are the gaming platforms where Rec Room is available?
Rec Room is available on gaming platforms including Play Station 4, Play Station 5, Xbox devices, PCs, Android devices, iOS devices, and Oculus Quest. You can also play together with players from different platforms as the game is cross-platform.
Read More:
Conclusion
Rec Room online Video Game is a splendid example of how Virtual Reality can benefit social interaction. The universal availability of the game on almost all gaming platforms gives it a unique status in the gaming realm. It helps gamers from one part of the world play and interact with gamers at another end of the world. There are no limits or restrictions when it comes to gaming consoles in Rec Room, as the game completely supports cross-platform between all the gaming consoles. It also supports cross-progression / cross-save. 
Players can build their gaming community, while also having fun playing this multi-player cross-play game. We hope the article gave you every bit of information about Rec Room's cross-platform feature. To keep reading more such interesting pieces of articles, watch this space!