As some say, video games may ruin your life, but you're fortunate, as you have two more lives! Gamers can pretty much relate to this phrase. Games can get tiring at times, but never boring. Since the evolution of games, the gaming industry has grown at an unprecedented level. It is one of the highly profitable industries in the world. Each year, numerous video games are being released, further increasing the revenue flow in the industry.
To experience video games in the best way possible, gaming consoles were invented. Playing a game from a PC is different from playing the same game from a console like Play Station or Xbox. Gaming consoles elevate the gaming experience by providing players more satisfaction and better control over the game. 
As you may know, popular gaming consoles include Play Station 4, Play Station 5, Xbox One, Xbox Series, Nintendo Switch, and Stadia. When it comes to video games, not all games are available on all platforms. A game available in Play Station 4 may not be available on Xbox. Certain games are available on all gaming platforms. Such games have been developed by their developers for all gaming platforms.
Cross-platform is a gaming technology, which allows multiple players to play a game together at the same time from their respective gaming consoles. This feature is supported by some games like Minecraft. You can play Minecraft with your friends and fellow gamers together at the same time from different consoles. However, certain games do not support this feature. 
This is because of the complications in the game technology. For a game to support cross-platform, it should possess the same gameplay, graphics, and other features in all gaming platforms. Cross-platform has both advantages and disadvantages. The advantage is, if a game supports cross-platform it has better reach and no disparity in terms of features. No player has an advantage over another player. 
The disadvantage of cross-platform is the disability of players to play their favorite game with a fellow player. If a game is cross-platform between Xbox and PC, but not cross-platform between Play Station and PC, it will disappoint players using the Play Station. Let us know if GTA 5 is cross-platform or not!
A Quick Introduction to Grand Theft Auto V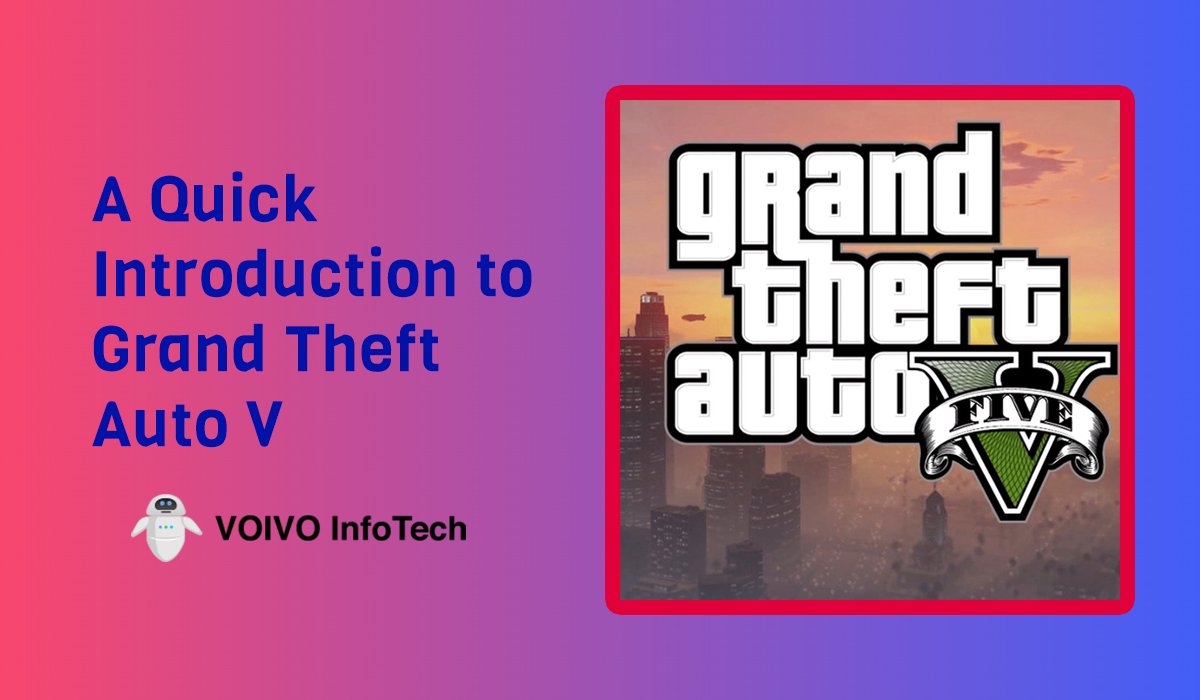 Grand Theft Auto series is one of the popular game series of all time. Grand Theft Auto V is the 7th main entry in this series. Released in 2013, this game falls under the action-adventure genre. The game is set in San Andreas, a fictional state in S. California, United States. The game plot revolves around three main characters – Michael De Santa, a retired bank robber – Trevor Philips, a drug dealer and gunrunner and – Franklin Clinton, a street gangster. 
These three characters try to engage in heists under a corrupted government. Players of the game can freely walk and roam in the fictional state San Andreas & its city Los Santos. You can commute either by vehicle or walk to complete your missions. Shooting is one of the interesting parts of this game. 
Players can control all the three main characters and involve in shooting, heists and more to complete the missions. The game's online multiplayer mode can be utilized through the Grand Theft Auto Online game. In this, up to 30 players can take part. They can play together as a team or even play against each other in competitive mode.
The soundtrack of Grand Theft Auto V was appreciated during the release. It is an original score composed for just this game. The initial versions of the game were released in 2013 for gaming consoles Xbox 360, PlayStation 3. In 2014, the game was released for Xbox One and PlayStation 4. In 2015, the game was released for Microsoft Windows. 
The game is also available for Play Station 5, and Xbox Series X/S. GTA 5 etched its mark in history with its unimaginable sale on the very first day of its release. It earned over 800 million dollars on its first day of release. The open-world gameplay and visuals were received positively by players and critics. The game's revenue is about 6 billion dollars globally.
Now comes the most important question. Is GTA 5 cross-platform? Without further wait, let's dive into that.
Is Grand Theft Auto V Cross-Platform in 2021?
Unfortunately, No! GTA 5 is not cross-platform in 2021, despite its global reach and high popularity. This means players owning gaming consoles different from that yours cannot play the game with you together at the same time. 
 If a player owns PS5, and you own Xbox One, you cannot play GTA 5 together as cross-platform is not compatible between these platforms. 
Is Grand Theft Auto V Cross-Platform PC and Xbox One?
Nope. GTA 5 is not cross-platform between Xbox One and PC. Players with these gaming consoles cannot play the game together at the same time. 
There are various reasons for GTA 5 not being cross-platform. Factors like the gaming license, game controllers, architecture of each gaming console, the difference in the user interface, and different game save play a huge role in influencing cross-platform technology.
Also, each game stores its info and saves the game progress in a unique way when you play online.  
Read More:
Is Grand Theft Auto V Cross-Platform PS5 and Xbox One?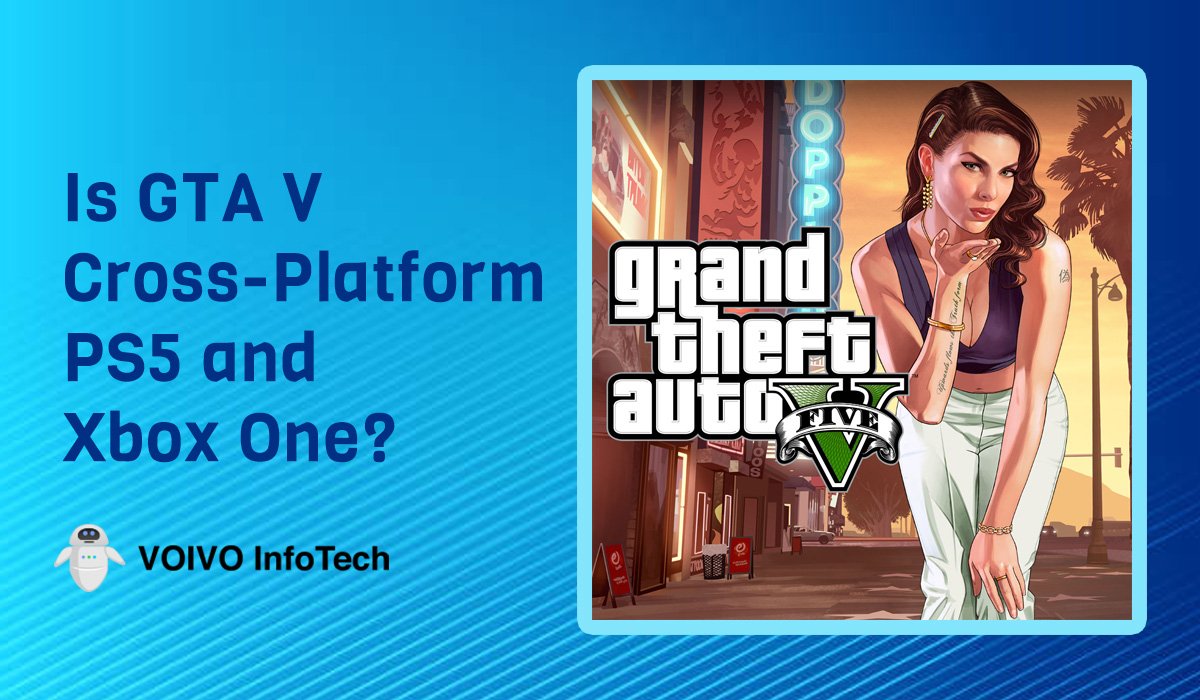 No. Players with PS5 / PS4 cannot play GTA 5 together with Xbox One users. This is because these gaming platforms have different game licenses, online saves and unique hardware. 
We may expect GTA 5 to support cross-platform features in the future. As of now, it does not support cross-platform. Also, there is no official info from the developers of GTA 5 yet regarding the cross-platform feature.
Read More:
Is Grand Theft Auto V Cross-Platform PS4 and PS5?
Yes! Players with PS4 and PS5 can take a sigh of relief as cross-platform is possible between PS4 and PS5. This means players with PS4 and PS5 play the game together at the same time. When both the PS4 and PS5 players buy GTA 5 on their respective consoles, they can go online, pair and play the game together. 
This gives them the luxury to play the multiplayer mode of the game with full joy with their friends.  
Read More:
FAQs 
1. When was Grand Theft Auto V released? What genre it is?
Grand Theft Auto V was released in 2013. The game falls under the action-adventure genre.
2. Does Grand Theft Auto V support cross-platform between Xbox One and Xbox Series X/S?
Yes. The game support cross-platform between Xbox One and Xbox Series X/S players. Players with both these consoles can play the game together at the same time.
3. Why Grand Theft Auto V is so popular?
Grand Theft Auto V is very popular because of its interesting gameplay, engaging graphics, realistic locations, and soundtrack. The previous instalments of this game series are also widely popular.
4. Can you crossplay GTA V PS5 PS4?
GTA Online isn't cross-platform, which hands down is one of the biggest downsides of this game. This means that if you are playing the PS4 version of the game on your PS5, you'd only be able to connect with the PS4 players. However, the good news is that upgrading to the PS5 version gives you access to the other versions of the game.
5. Can PC play with Xbox GTA 5?
As we have explained in our article, GTA 5 Online is not a cross-platform compatible game, which means that while you are playing on your PC, you won't be able to connect with someone playing on an Xbox. Whether or not the same changes in the future are something we'd have to look forward to.
6. How to play GTA 5 Online on PC?
Once you are done downloading the game, the next step is to launch the game and then choose the Story Mode or Online mode, whichever you want to play the game in. If you select online, it will redirect you directly to the GTA 5 Online game for seamless streaming.
7. Will GTA 6 have crossplay?
There is no confirmation whether or not GTA 6 will be cross-play compatible or not. At present, the possibilities seem sleek.
Read More:
Conclusion
To conclude, Grand Theft Auto V is a cross-platform only between Xbox One and Xbox Series X/S & PS4 and PS5 consoles. Players using other gaming consoles cannot engage in cross-play. If the article was interesting and useful to you, share it with your friends and fellow gamers.