One of the most trending apps in today's digital world is the very famous and versatile Instagram! If there is one platform on which everything, everyone and everywhere can be all at once, it is Instagram. With so many eye-catching posts on it, one might feel like downloading the pictures/videos or posts to their phones to keep it with them forever.
Unfortunately, Instagram does not allow viewers to download or save content to their phones or other devices directly. Does that mean you cannot download photos/videos of your cherished memories from Instagram? Not anymore, because we are here with a solution. In this article, we will be explaining step-by-step instructions on how to download and install Instagram Downloader on iPhone. Let's start!
What Is The Instagram Downloader?
The Instagram Downloader is an app that allows you to download photos, videos, stories, profile pictures, highlights, and even the entire profile of any Instagram user. This means, after downloading the content required, one does not need to open Instagram or have internet access to view his favourite media.
Usually, iOS does not allow third-party APKs to be downloaded on an iPhone due to security reasons, but we have found a way to keep the phone's security intact as well as download your favourite content from Instagram! Keep reading to know how to download and install Instagram Downloader on your iPhone.
Step 1: Click on the below link to open the downloader for the Instagram Downloader app. The link is a secure Apple link and has been scanned for malware.
https://www.icloud.com/shortcuts/7845436d4b5f4d0581cf2ec2f4393e89
The page that will open will be like this –
Step 2: Click on the button that says 'Get Shortcut'. Make sure you are using an updated Apple device for this process, otherwise, the link will not work.
After clicking on the 'Get Shortcut' button, the shortcut will automatically start downloading to your iPhone. Sometimes, it might display an error like this –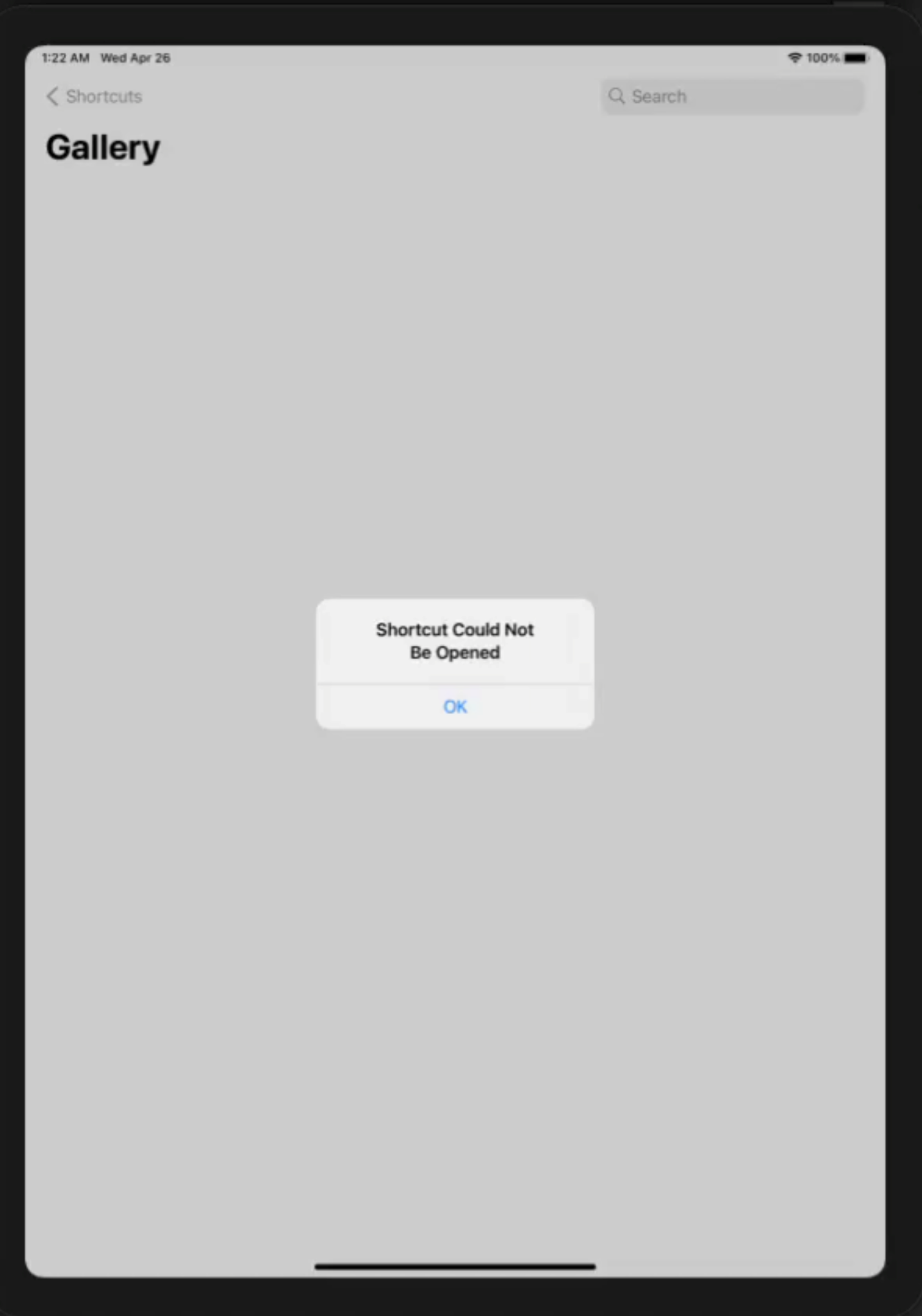 To know how to fix this, follow the below steps.
Step 3: If the shortcut is successfully downloaded, congratulations! You can start downloading your favourite media from Instagram by sharing the media to the shortcut and specifying which one you want to download.
However, sometimes, when the shortcut you're trying to install is a third-party shortcut not authenticated by Apple, the privacy settings of your iPhone may not allow you to download and install the shortcut. In such cases, you can follow the below-mentioned steps.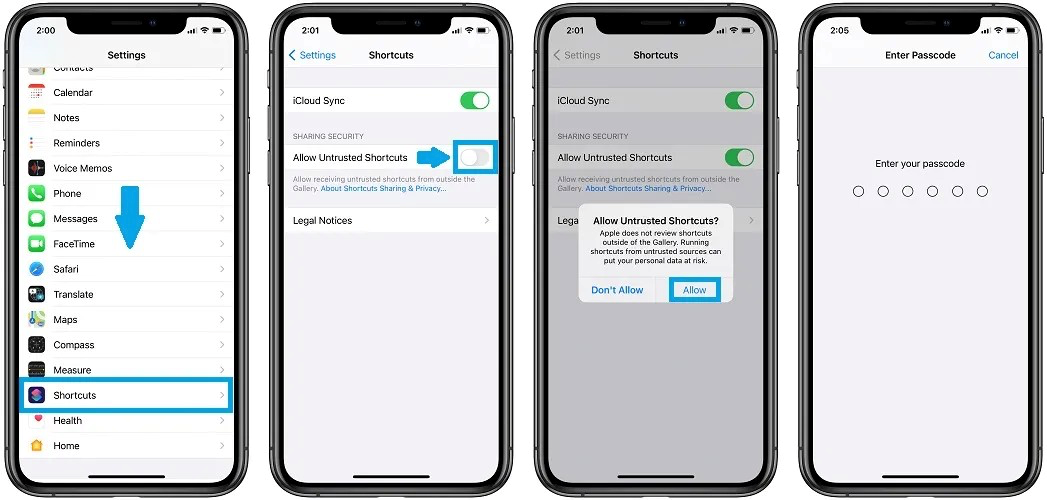 Open Settings on your device
Scroll down to 'Shortcuts'
Click to toggle on 'Allow Untrusted Shortcuts'
A prompt will open up. Click 'Allow'
Enter your iPhone passcode to fix the problem.
Step 4: Try downloading the Instagram Downloader again following the above steps. After a successful download, you should be able to download the media of your choice from the Instagram Downloader without any hurdles. Next, let us see how to download a post from Instagram.
Step 5: Open the Instagram app and select a post of your choice.
Step 6: Click on the three tiny dots in the top right corner. As shown below: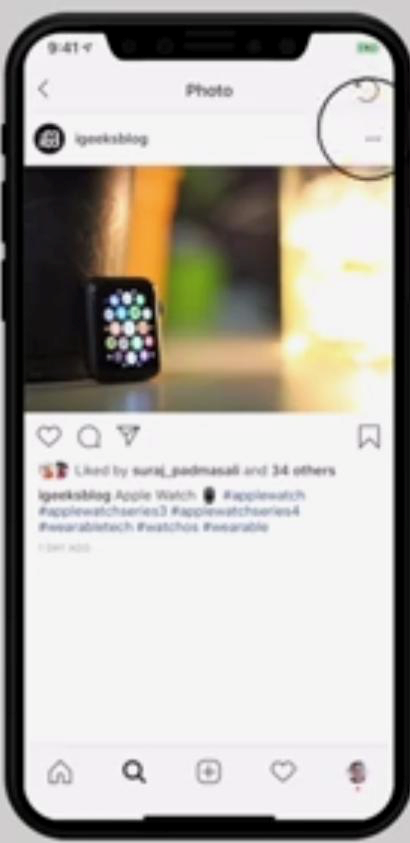 Step 7: Click on the 'Share To' option.
Step 8: Click on the 'Shortcuts' option, following which a page will open and your selected photos will get downloaded.
Step 9
The required photos are now downloaded on your iPhone device. You can access them by opening the Photos app from your home screen. Enjoy!
Congratulations! You have successfully downloaded the Instagram Downloader for your iPhone in less than 10 steps with how to download and install Instagram Downloader on your iPhone. Once again, you might not be able to download the shortcut directly using the link due to the privacy settings of your phone. You can refer to steps 3 and 4 (fixing the problem by allowing Untrusted Apps from iPhone settings and re-downloading the shortcut) by Settings→Shortcuts→Allow Untrusted Shortcuts→Toggle On→Allow.
This fix works in 99% of the cases. In case you are still not able to download the shortcut to save your precious photos to your phone, we would recommend you consult an Apple specialist to detect the exact issue in the downloading of the shortcut.
Few Final Words
In this guide, we covered the method of how to download & install Instagram Downloader on iPhone and explained the various problems you might face while downloading, installing and using the Instagram Downloader, also known as InstaSave, an Apple shortcut to download and save photos, videos, highlights, stories, profile pictures and even entire profiles from Instagram! We hope that you found this article informative. Keep following us for more such interesting and informative articles!