Computers get software, files, and a lot of hidden rubbish over time, and if you use your computer frequently, it will ultimately start to run slowly.
Windows includes a few built-in tools that can help you in removing unneeded programs and files, but for the best results, you should use professional PC cleaner software
There are several ways these clever pieces of software may figure out why your computer is operating slowly, from registry items to start-up apps, even if you still have plenty of storage space.  With the use of excellent PC cleaners, you can quickly and easily clear everything up and speed up your system.
Although there are several tools available, the ones we've reviewed below are all reasonably priced while providing a thorough service.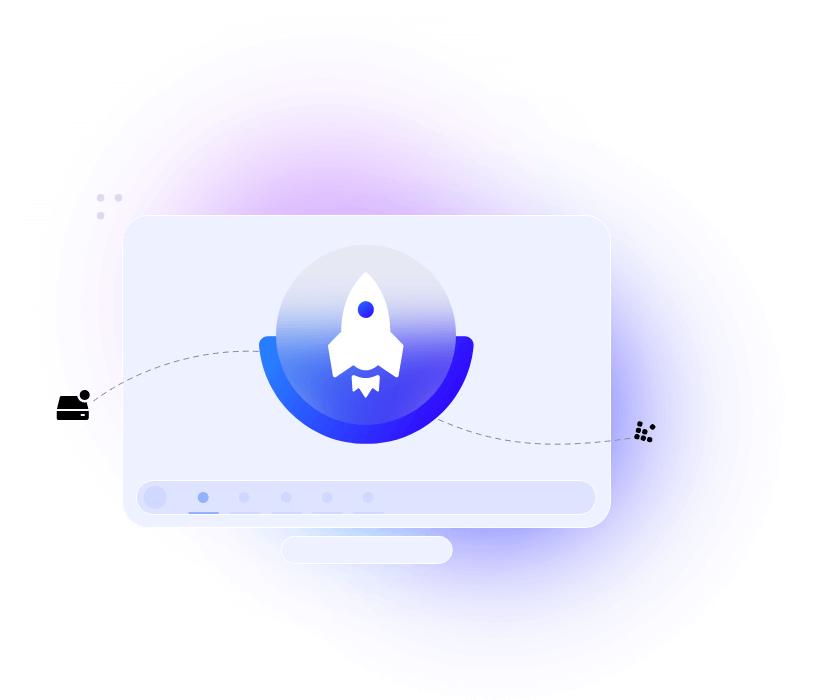 Discover the Best PC Cleaners for Windows Performance 2023
Although the majority of high-quality PC cleaners provide a free version, you'll need to pay for the complete service to thoroughly clean your computer. Free PC cleaners frequently pack unwanted programs and ads into their offering.
You can use the best clean up tools created by renowned PC software developers for high-quality maintenance. If a tool makes the claim to be the best PC cleaner, it needs to get rid of junkware and other unnecessary programs while also speeding up the loading of your browser and preferred apps. But which PC cleanup tool is the best? Find out by reading on.
1. Advanced SystemCare 
Advanced SystemCare has an AI feature that learns from your user behavior and computer performance to provide you with a customized PC maintenance schedule that can eventually speed up your PC. The modern user interface of Advanced SystemCare sets it apart from its competitors, making it a great option for both beginners and experienced users.
The tool performs well and releases a respectable quantity of RAM and storage. Additionally, the tool gives the user additional control over which unwanted files are deleted.
As a pioneer in the PC cleaning industry, Advanced SystemCare is the best choice for computing newbies, and its Pro version provides a full range of tools for any additional jobs you might need to complete. The fact that it can run on three computers and is reasonably priced makes it a wonderful choice for a PC cleaner tool.
Advanced SystemCare is more than just a PC clean up tool it provides advanced security features, Your important information will be shielded from unwanted access, harmful websites won't be visited, browser advertising won't be displayed, and browsing history will be immediately cleared with its security features.
2. CCleaner
CCleaner, a well-known PC cleaning tool, has a lot to offer. Clean out your registry, and get rid of garbage files, temporary files, browser history, out-of-date programs, and much more. Compared to many other PC cleaner tools, it was able to clean more overall space from our laptop and function at a high level.  It's the best Windows cleaner with models created specifically for single persons, and companies. 
The Pro includes real-time monitoring, file recovery, and deep-cleaning attachments, while the basic edition provides one of the best free PC cleaning experiences available.
There are many tools available to complete a variety of jobs, with the UI being a little outdated and taking some time to understand. Additionally, scheduling and automated cleaning are supported.
3. Ashampoo WinOptimizer
Ashampoo WinOptimizer is reliable with a simple user interface and reasonably pricing. It has good performance and can clear out a large amount of space from our test laptop. It will handle a lot of issues with little hassle if you're a beginner. Additionally, it includes a ton of additional options for tech-savvy customers.
Ashampoo WinOptimizer, which can be used on 10 PCs, is better to Advanced SystemCare and CCleaner for those who desire PC cleaning software on a larger number of devices. For individuals or small businesses, performing a windows pc health check on a regular basis is worthwhile.
The UI looks to be simple and modern, and you can choose between light or dark themes. A large, simple interface makes it clear what issues are there and how much room can be made available.
4. AVG TuneUp
AVG TuneUp is simple to use with its simple UI and quick PC cleanup.  Along with additional features like automatic maintenance, it does the main task of making your machine faster and cleaner.
AVG TuneUp supports weekly automatic PC maintenance to keep your system running smoothly when you use it frequently. Huge hard drive space is released by the PC cleanup application, and your browser is cleaned to increase speed.
With just one click, the tool updates your favorite apps. It also includes a registry cleanup tool to make sure your PC is configured properly. The tool's ability to save battery life and improve performance is interesting, too.
5. CleanMyPC
A rising player in the PC cleaner market is CleanMyPC. It is ideal for beginners due to its gentle touch and straightforward UI. You don't have to navigate difficult menus or comprehend technical language.
You may select which apps run automatically and locate unneeded programs to remove. Additionally, you can delete your search and browsing history to make your browser faster and delete files you don't want others to view, and remove any extensions you don't need.
The cleanup process is as easy as possible. It will quickly do a PC health check and allow you to release used disk space as you click the clean and clean button. If your drive actually is full, the software's small file size makes it useful.
FAQs
1. How do I clean up my Windows computer?
Cleaning up the Recycle Bin, the download folder, uninstalling unused apps, and erasing your surfing history are all ways to clean your computer. However, using professional PC cleaning software is another good solution as they can scan your PC, detect any issues and automatically fix them is considerably simpler and faster.
2. Is it legal to use a PC cleaner?
Yes, using a PC cleaner is legal and secure. However, since a PC cleaner will need access to your entire system, be sure to get yours from a reliable business you can trust. Before making a choice, read professional and consumer reviews.
3. What is the best Windows PC cleaner?
Advanced SystemCare is one of the best PC cleaners.  This all-in-one clean up solution scans your entire computer and cleans it up with just a few clicks in both its Free and Pro versions, balancing power and simplicity.