Idle games also called clicker games or incremental games are the utmost fun to play on your Android phones. It is undoubtedly one of the best ways to spice up your boring time. These games use simple accessing techniques like repeated clicks on the screen to play the games and reach the next levels. 
The main strategy of idle games is to make the game running for a long time and keep the player engaged with easy access. Your game money or reward will increase sturdily with least or even no interaction with the game. To put in even simpler words, your points and rewards will increase even if you are offline. 
Once you install and start playing idle games, there's no going back, as it is both fun and interesting to play. These games are so popular for their addictive nature. As you will receive rewards or game points with the least effort, it will make you return every day and keeps you motivated to reach the next levels.
15 Best Idle Games of 2023 to Install on Your Android
We have listed the best 15 idle games for you to choose and play from.
1. Idle Heroes
Idle Heroes is an adventure game that will make you form heroes to win the battle against the darkness. You have to travel from Sara Forest to High Heaven and train your heroes for victory. It will make you train your heroes, even when you are offline. When you come back online your heroes will be stronger and ready for the battle.
Amazing background and effects

Multi-player contests online

Hundreds of heroes 

Heroes will be trained in offline
2. Tap Titans 2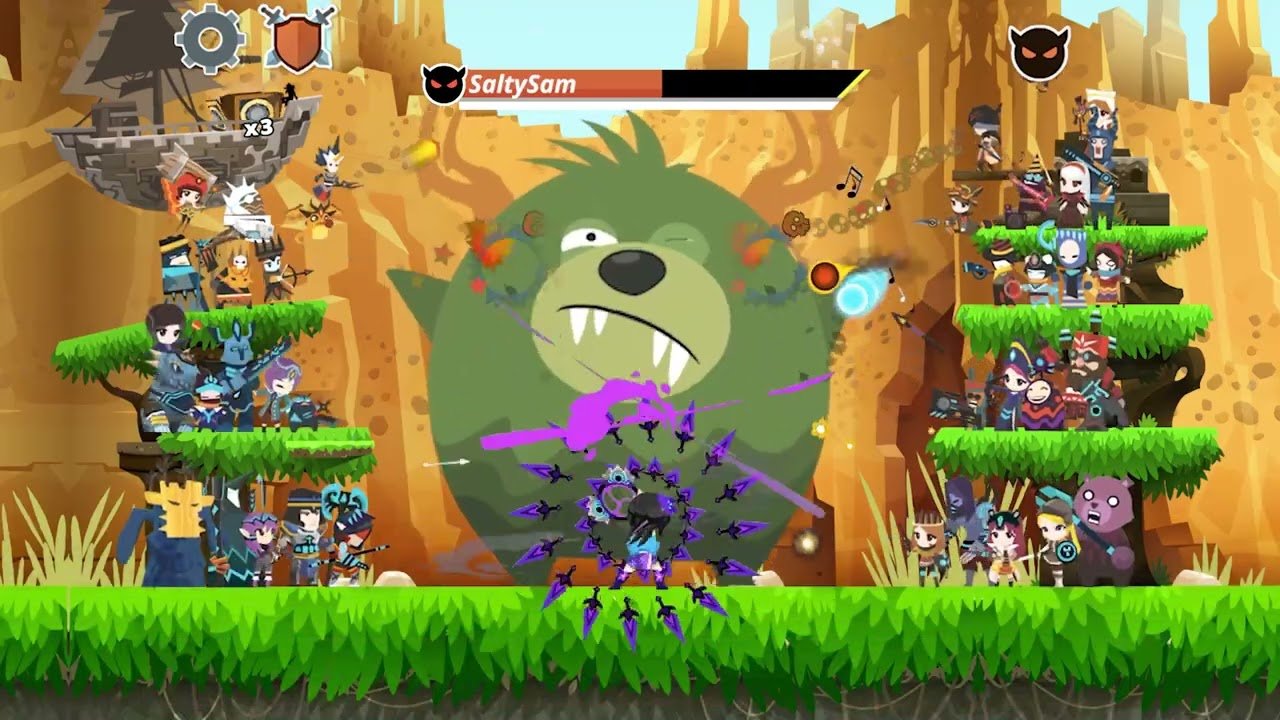 Tap Titans 2 is another adventure idle game that is very popular in the Playstore. You have to fight back against the monsters and slay hundreds of titans with your sword when you travel across the land. Training and making your heroes stronger to win against the titans is the key factor of the game. There are over 70,000 levels in this exciting sword master game. 
Multi-player option

Can be played offline

Collect equipment and artifacts to become stronger

Unique, hand-drawn realms
3. Idle Police Tycoon – Cops Game
This game is apt for all those Police game lovers. In this idle game, you have to take responsibility for a Police station and become a Police tycoon. A small police department will be handed over to you. Your job is to make it grow and upgrade it to a prominent Police station in a district. You should also undergo interesting Police investigations. 
Apt for management and police lovers

Great animation

Easy progress

Features real-life situations
4. Taps to Riches
Taps to Riches is an interesting game to make so much in-game money and become rich. Your job is to build your empire in a city and develop businesses there to earn money. You should build business buildings and collect advisors to become rich. Like the name says, you have to tap your way to become a billionaire business tycoon. 
Expand buildings to earn money

Endless bonus and rewards

Bizbots for more money

Unique challenges
5. Clicker Idle offline games: Evolution Heroes
Evolution Heroes will be a great clicker game for all fighting game lovers. You should fight against the mutants, raiders, and robots in Utopia to win the game. With just a tap you can pass through the next levels. This RPG game will surely make you addicted to its graphics, animations, and techniques. 
Addictive techniques

Easy to learn

Engaging graphics and animations

Upgrade of fighting equipment
6. Alien evolution clicker: Species evolving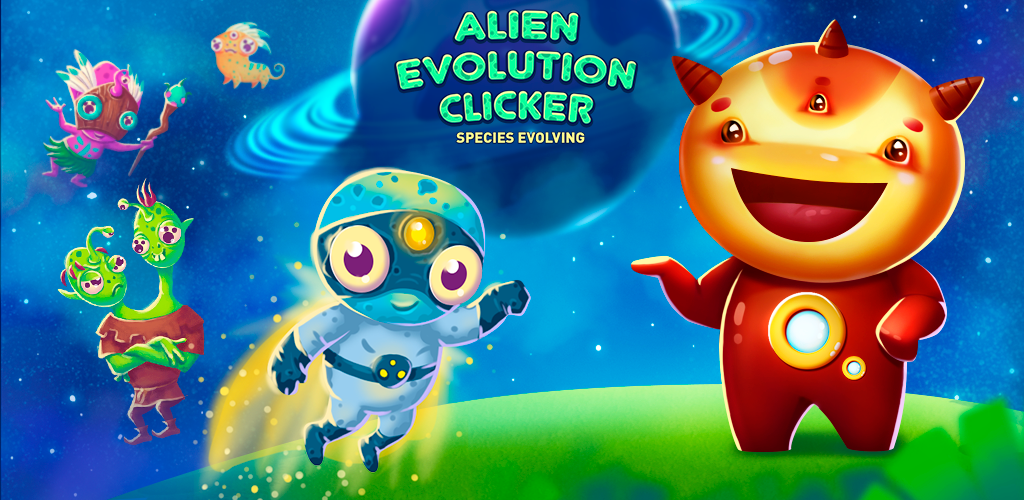 It's time to go 'Alien' with this species evolving game. The game is filled with evolving alien beasts. You can increase their evolution speed faster using your clicks. You can thereby take a part in the evolution of these strange creatures on planets other than Earth. It has stages like bacteria and DNA spiral as the process of alien evolution.
Different power-ups

Apt for evolution game lovers

New species in every level

Out of the box game
7. Human Evolution Clicker Game: Rise of Mankind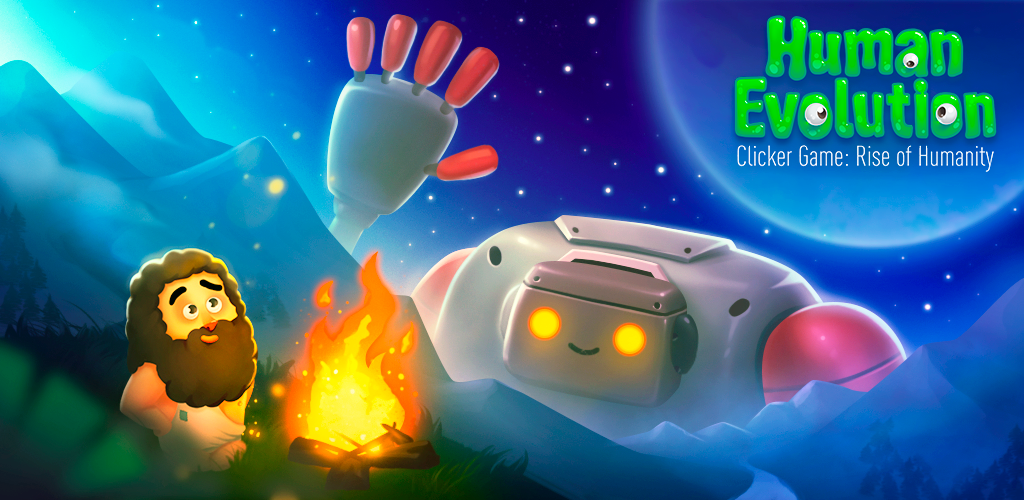 If you are bored with the previous alien evolution game, you can visit this human evolution game that experiments with different celled organisms. You can combine multiple animals to find a new breed of animal. The game is as exciting as you imagine! You can also buy crystals to increase the speed of evolution.
Fun to create new breeds

Crystals to increase evolution speed

Find your creatures

Spend time with a bit of fun science
8. Idle Miner Tycoon: Mine & Money Clicker Management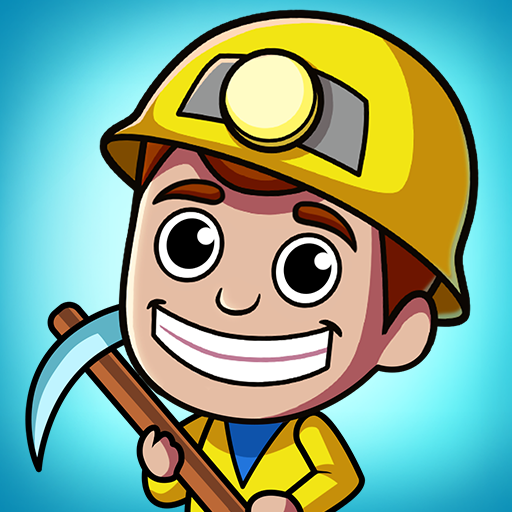 Idle Miner Tycoon is a clicker adventure game that will reward you with cash if you effectively manage the mine. The goal of the game is to become a mine manager millionaire. If you like mining games, you should not miss this one. You can keep digging the gold to expand your mining empire. With smart strategy and mining, you can earn tons of cash in this game.
Tons of cash rewards

Gold digging and building resources 

Works offline

15+ resources to mine
9. Idle Factory Tycoon: Cash Manager Empire Simulator
Idle factory tycoon will offer you a chance to become an industry tycoon in the game realm. You should build and manage your factory to earn more cash and become a great industrial tycoon. It has industry management steps like maintaining your workers, producing products, and building numerous factories for profits. 
Cash prizes

Factory management

Invest cash to boost profit

Offline access
10. Vlogger Go Viral – Tuber Game
This game is a great chance to vent out all your digital influencer aspirations. You can open your own Vlogging channel in this game to become viral as a popular influencer. It will allow you to make brief videos with your pets. Your fans will in turn react to your posts to make you a celebrity. This is one of the outs of the box game in the market. Don't miss it!
Get millions of subscribers

Become a web celebrity

Creation of your channel

Diverse simulator topics 
11. Idle Farming Empire
With this game, you can cultivate your farm empire. Play smartly with crops and animals to improve your farming techniques to yield more profits. You can collect different crop kinds and animals to add to your farming empire. The production of farming can be increased by boosting the power of the sun and rain. You can make the sky rain whenever you want to, using power-ups.
Build your farming empire

Deal with multiple crops and animals

Invest smartly for profits

Available in Offline 
12. Egg, Inc.
Bored of the veg farm? You can build the world's advanced egg farm with this super cool idle game. Use the chickens and drivers to get eggs for your egg farm. The 3D graphics equipped in this game is colorful and crisp to keep you engaged. You can wisely balance strategies to expand your profit and build an awesome egg farm. 
Different play styles

Multiple missions

Great 3D graphics

Many hen houses and shipping vehicles
13. Idle Harbor Tycoon – Incremental Clicker Game
This clicker game's goal is to build the best seaport. If you are a lover of the oceans and seas, you are going to love this game. Become the harbor tycoon by building a great profit yielding seaport. Buy new ships, boats, and yachts to increase your business. You have to take care of the tourists on ships and offer them the best sea journey. 
A diverse fleet of boats

Multiple challenges

Engaging 3D animations 

Game Progress can be saved in the cloud
14. Medieval: Idle Tycoon – Idle Clicker Tycoon Game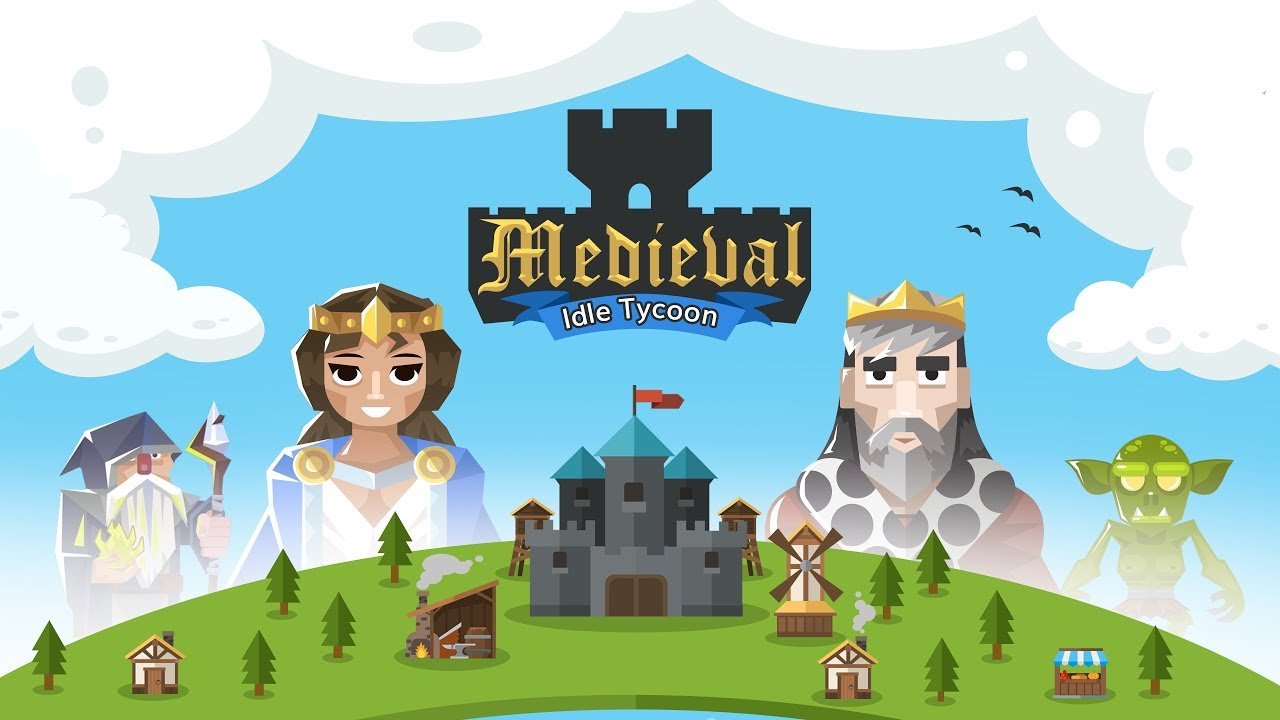 You can build and manage your town to become an empire tycoon in this clicker game. You will earn several gold coins after building towns in lands. You can also build a castle, market on this land. The idle loot will reward you with prizes.
Build castles

Earn gold coins

Offline access

Hire advisors to get bonus
15. Money Tree – Grow your cash tree for free!
You can grow your cash tree with this game. This fun game will require you to click repeatedly to earn more money. Like other clicker games, this game does not have a serious goal; it is casual money earning game.
A mythical tree for money

Buy new equipment

Many levels
Recommended:
Frequently Asked Questions (FAQs) About Best Idle Games of 2023
1. What is the best feature of idle games?
Idle games will keep you motivated by offering free rewards and bonus prizes even when you are offline. They are casual games to keep you hooked.
2. Do idle games work offline?
Yes. Most of the idle games work offline, and that is one of the reasons for its popularity.
3. Do idle games allow online global player option?
Though this depends on each game, most of the idle games come with a global multi-player option to support playing with different players across the world.
4. How to increase points in idle games?
You have to complete the tasks assigned to you. Visiting the game daily can give you rewards. Some games will offer extra points and cash when you visit after a long time. 
Done surfing about best idle games for your Android? It is time to install one by one and have some amazing fun time.
5. Are idle games free to play?
Many idle games are free to play, with optional in-app purchases. Players can choose to spend real money for in-game advantages or cosmetic items. In short, it comes down to the app you have downloaded.
6. Can I play idle games offline?
Some idle games can be played offline, as they often feature offline progress. However, this varies by game, and some may require an internet connection. So, if your priority is to be able to play the game offline, we'd recommend that you check the features.
7. What platforms are idle games available on?
Idle games are commonly available on mobile devices (iOS, Android), as well as web browsers, and sometimes on PC or gaming consoles. We'd recommend sticking to the mobile games since they are the easiest ones to access.
8. How to choose the best idle games?
This comes down to your preferences and the kind of games that you prefer to play. Check the theme and gameplay mechanics before downloading.
Recommended: