We all want to connect to other people and know more about them. This has become more true in this pandemic where we are all sitting in our homes bereft of all social connections. As such, it's necessary to make use of technology in these times and connect with more people. Of course, there are the big platforms like Facebook, Twitter, and Instagram where you can see what everyone has been up to. 
But these apps don't allow people to chat and talk face to face freely. That's why there is the Omegle site that will allow you to talk to and meet new people. Omegle is free to use and you can use it without registering here. Once you log in, the site will pair you up with random users where you will have to engage in one-on-one chats with people who are strangers to you. 
But Omegle might not be what you are looking for. So if you want to chat with others, but want some more variety in your meet-up-strangers apps, we are here to help you out. Here are some of the best alternatives of Omegle. 
Best Alternative Apps To Omegle in 2023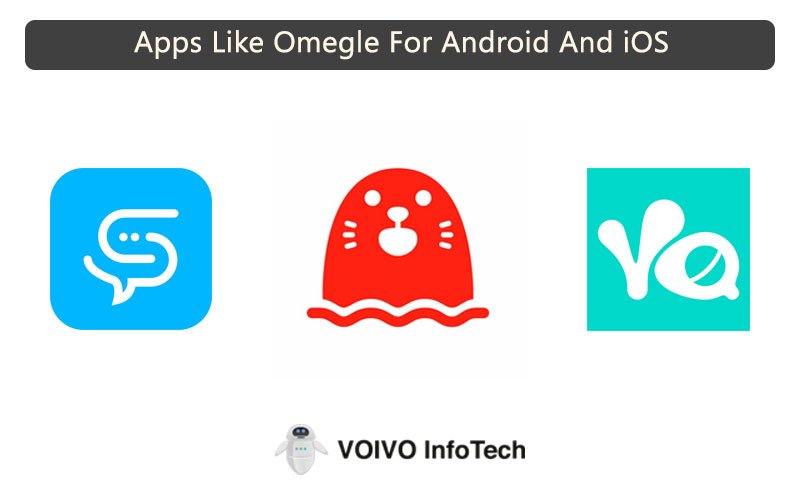 Note that these apps are just like Omegle but do offer something a little bit different or a little bit more than the original. With the help of these alternative apps, you will indeed be able to text another person or start a video/audio chat with them. Want to know what exactly you will get with each app? Then read on below: 
1. Yalla
Yalla is a smartphone app that will allow you to contact and connect with strangers who share your interests anytime you want. It has a large userbase so you will be able to easily connect with thousands of people and chat or video/audio call them. 
Know that the service works differently than some of the other apps in this list. In here there is less of a one-on-one connection and more of a chat room fishing option. This means that first you will be put in a voice chatroom with people who have various interests. 
You can lurk or talk there to know people who share your interests. After that, you can begin chatting. As such, it also functions as a social networking app where you can meet lots of people at a time. It is a great app for people who are a little apprehensive about talking to strangers in one-on-one chats right away. 
Features
Talk to the people who share your interests

Voice chatroom to begin talking to multiple people

Functions as a social networking service as well
2. Holla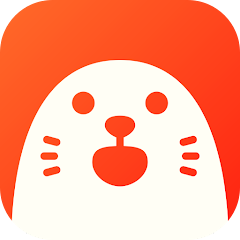 Holla is considered to be one of the best alternatives to Omegle. Just like on Omegle, here too you will be able to chat with strangers or random people. However, the advantage of Holla is that you can use your smartphone and batch with people whenever you like. So if you are bored at night with nothing to do then this is the perfect app to install and use. 
To make things better, Holla uses voice mode where you can call strangers who speak your mother tongue as well. If you live in another country and are itching to talk to someone who knows your language, then Holla is the right app to turn to. Since the app already has a userbase ranging in the millions so you won't have any issues meeting new people. 
You can choose a tag here too, so that you can talk with people having your interests. Note that there are filter options that will allow you to customize your looks and have fun. 
Features
Voice mode to connect with native language speakers

Tags for specifying interests

Face filters 
3. Chatous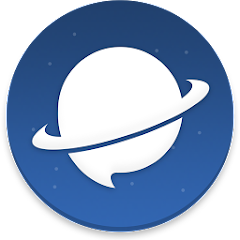 Chatous is another good alternative to Omegle. The basic feature here is the same as Omegle as you will be able to talk to new people or chat with them. The best part is that since there is an app so you will be able to use it on your phone. So, if you go travelling and are feeling bored on the weekends, you can easily match with someone and talk to them. 
You might ask- will I be paired with fully random people? Then the answer is no. You will be able to choose the person who shares your interests. After all, without it, it will get boring or awkward for you. Note that the app is fully free so you can use it without any hesitation. 
Note that there is a hashtag system that will allow you to get people's attention. This is done by others selecting the same hashtags as you. So if you match then you can begin talking. During your chats, you can share edited videos, audio, and texts easily. 
Features
Hashtag system to select people with the same interests

Fully free for use

Share videos and texts here
4. Azar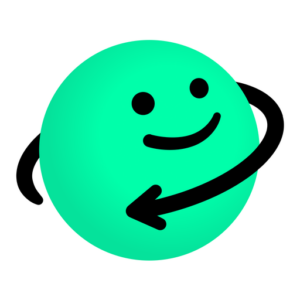 Azar is another app that's the perfect Omegle replacement. In this free app, you will be able to chat with strangers. Apart from chat you can even video call or live chat with other random people. 
Here you will be able to search for people by specifying the gender and country. To make the chats interesting, this app comes loaded with stickers and effects that will allow you to have fun. 
Another unique feature of this app is that it comes with a translator as well. So even if you don't know the language you can begin chatting without any issues. This feature removes all communication barriers and allows you to chat freely from a person of another country with a whole different language. 
Features
You can search by gender and country

An inbuilt language translator

Free for use
5. Stranger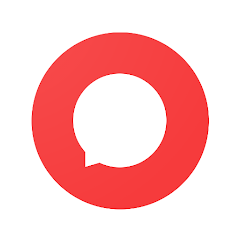 Strangers also allow you to find new people who could be your friends. Since this is a free app so you can install it on your smartphone and begin chatting wherever you are. Note that Stranger is available in 200 countries and is the ideal app for people who love travelling.
Just choose the country you are in and then you will find loads of people to talk to and connect to there. There is an option to add your friend to your contact list as well, so that you can chat with him or her later on. If you are wondering if it is a dating or hookup app, then know that if you want it can certainly function as such. 
Note that the app has a very unique feature that has resulted in its massive userbase. That is, here you don't have to disclose your private details. So you can chat without putting yourself at risk of others knowing about your details. 
Features
You don't have to reveal your private details

Available in 200 countries

Add your friends to your contact list
6. Wakie
Wakie will allow you to call people all over the globe. You will be able to easily search for people in this social app and chat or call them. A unique feature of this app is that you will be able to ask people questions related to different topics and then get the right person according to that. 
This will allow you to sort through new people to find the ones that share your interest. With the help of this, you will be able to avoid talking with people that have nothing in common with you. 
Features
Ask relevant question to choose a partner

Allows to call the person or video chat

Chat with the person you connected with 
With the help of these apps, you will be able to connect with new people and talk to them. You will be able to chat or video/voice call them with ease. Note that all these apps have features that will allow you to choose the person who matches your interests. As such, you will always have something in common with them. 
FAQs
1. Are these apps secure and virus free?

 
All of these apps are available in the Google Play Store and Apple Store. This means that all of them are verified and don't contain and virus that may harm your phone. You also don't have to worry about data leaks from here. All these apps are truly secure. 
2. How much storage space do these apps need?
The storage space needed by different apps differs from one to the other. Generally, you need to have a minimum of 50 MB available to download these applications. However, it's advised that you err on the side of caution and keep a space of 100 MB free in your phone.
3. How much of your private details do you have to disclose in these alternative apps?
Note that different apps have different questions in regards to your privacy. Some won't ask much while others will ask you for a bit more. You need to decide how much you are willing to divulge. However, note that since all these apps are used to connect with strangers, so your private information won't be disclosed to them.