In a world of over-saturation and endless titles, it is hard to know which games will cure our boredom when it strikes. The development of devices has allowed us to start gaming and gambling with folding phones, but most of us are still faithful to our dedicated consoles. Here are seven of the best games to play if you're looking for a new immersive experience to take you away from the humdrum feeling of everyday life.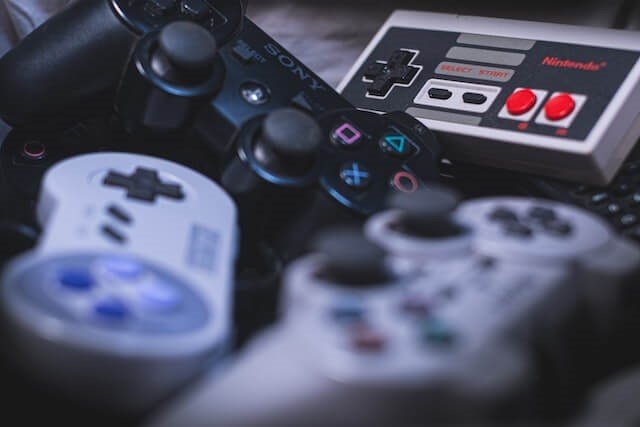 Fortnite
Fortnite has single-handedly turned the battle royale format on its head, making it one of the most popular and exciting ways to play online. Being just as fun as its inception, Fortnite has leaned towards its chaotic nature with the release of new characters, skins, and crazy moves.
There is a lot of skill required to play Fortnite, but the great thing about this title is that it can be equally fun on a more casual level with friends. With regular updates and releases pushing for an ever-expanding platform for battle royale fans, Fortnite is one of the greatest and most encapsulating. We have saved the best thing about Fortnite for last. It is completely free, meaning there is no reason you shouldn't take the chance to check it out.
Stardew Valley
If you're looking for a way to pass the time but don't have the energy for an action-packed adventure game with all the bells and whistles of concentration needed, Stardew Valley could be the perfect option for you. The game lets you casually sink time into repairing your farm and interacting with the local community. The further you dive in, the more immersive this game becomes as you build bonds and relationships that you will form a new level of attraction towards. If life is getting too boring or stressful, you know you have a sense of escapism like never before waiting for you in Stardew Valley.
Legend of Zelda: Breath of the Wild
There has been a surge in popularity surrounding open-world games with a lived-in aesthetic that delivers entertainment and a vast area to explore. It's easy for developers to create masses of empty space that don't feature much in terms of challenges. Gaming developers that manage to create this open landscape with multitudes of quests and objectives are the difference between becoming a hit or something that stays on the shelf.
Breath of the Wild has the perfect balance of vast areas to explore and abundant things to do, giving fans everything they could ever want in an open-world platform. Side missions are available in droves, while collecting Korok Seeds is a task that will take hours to complete. The main quest is always waiting for your attention, but it isn't the sole reason you should play this game.
World of Warcraft
There is nothing quite like the World of Warcraft experience or the Final Fantasy XIV experience when it comes to pay-to-play MMORPGs. Even though FFXIV is well worth the time of any player, World of Warcraft and World of Warcraft Classic are experiencing a resurgence thanks to the recent Wrath of the Lich King update. There has never been a better time to embark on a quest in this new world
Hearthstone
Despite its almost decade-long existence, Hearthstone continues to provide a great experience and evolve its metagame. The meta constantly shifts, and overpowered threats never outstay their welcome long. With new expansions being released periodically, the meta is also constantly shifting.
In addition to the base game, you can compete against multiple opponents simultaneously in Battlegrounds and Duels. To get the most out of this game, you must build up your collection, but if you feel you're getting bored, you have enough time to complete all the objectives. The great thing about Hearthstone is that it can be enjoyed anywhere, with the mobile version readily available on all smart devices, such as iPhones and the new folding smartphones by Samsung.
Animal Crossing
If you're looking for a way to switch off from the day and just have some fun, Animal Crossing is one of the best games to play. There isn't any chance of stressful moments as this game doesn't feature any boss battles, waypoints, or enemies looking to hurt or kill you. The game is just you, your house, and endless time to explore and collect from the world.
The best thing about Animal Crossing is that you can be whisked away for a full day of real life doing nothing at all, but it never feels boring. The game doesn't ever feel tiresome or a waste of time, just a great way to unwind and take a rest from the trials and tribulations that everyday life can bring.
Elder Scrolls V: Skyrim
A bit of a classic with how long this game has been available, but there is a strong reason why people still continue to spend hours playing Skyrim. The endless content and adventures are why this game is still enjoyed by so many. With dungeons to explore, crazy amounts of side missions to complete, and the vast level of classes that allow you to replay the entire game again and again.
These are just a few of the reasons Skyrim is still firmly in the hearts of many gamers keeping this title as relevant today as when it was released. Fantasy worlds have never felt so familiar as they do with the world of Skyrim. Each NPC has a distinct personality, and it's a pleasure to interact with them when you reach a new location.