The advent of Smartphones has given rise to Emoji apps. When we use messaging apps emojis are something unavoidable. Almost all people use emojis these days and are in search of apps that provide them with the best emojis. Emojis have many functions, as it helps in lighting up a conversation while messaging, convey your emotions and expressions, spices up your post especially on social media. Emojis can make messaging more engaging and interactive. 
Interestingly, there are more than 2500 emojis that can be used for personal chats and also for business purposes. The world's top MNCs have also made their emojis to promoting their products. Companies like Starbucks and Pepsi have emojis to advertise their products.
10 Best Emoji Apps for Android and iOS in 2023
This article will throw light on the best Emoji apps, especially for content creators who have iOS and Android devices.
1. Swiftkey Keyboard App
The Swiftkey keyboard app is available on both IOS and Android devices. This app provides the user with tons of emojis stickers and gifs to express oneself while having a conversation in a messaging app. Swiftkey app provides the user with an artificial intelligence powered automatic text along with a spelling checker that has over 50 Plus teams that are vibrant and colourful. The user can choose the theme that best supports their devices. The app also offers more than 300 plus languages in addition to emojis.
Features
Personalized emojis from Microsoft

More than a hundred themes

Offers 300 languages

Artificial intelligence auto text
2. Bitmoji App – For personalized emojis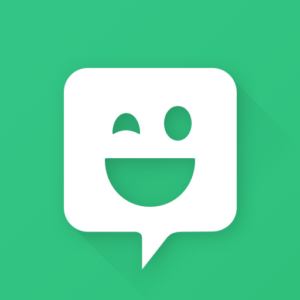 Bitmoji app is a personalized emoji app that can be used by a user on Android and IOS devices. Bitmoji app offers users various collections of gifs, stickers, emojis, and cartoon characters. This app allows the user to express one cell freely in a conversation. The unique feature of this app is that it provides the user with cartoon avatars that can be shared directly with the Google keyboard. The stickers and emojis from this app can be added to your Snap chat as well. There are hundreds of avatars that you can choose from the app. Bitmoji app is considered to be one of the best apps which offer personalized emojis. The emojis can be designed in such a way that it looks like the characters are in the real world.
Features
Create cartoon Avatar

Emojis can be shared with your Google keyboard

Realistic stickers
3. Gboard App – Android keyboard of Google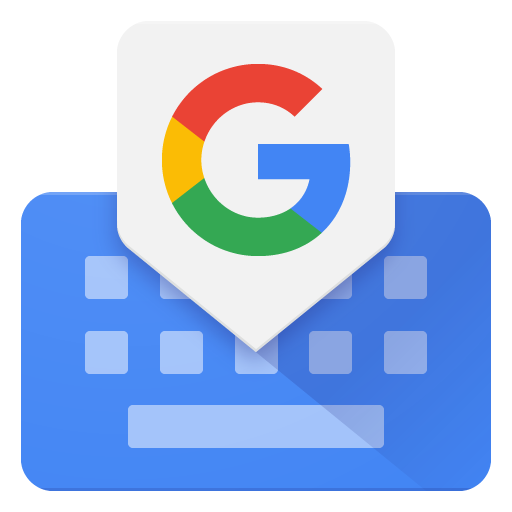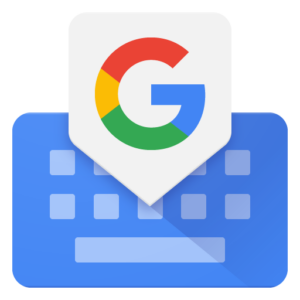 Gboard app is also known as the Google android keyboard which has beautiful emojis, stickers, and just for every reaction that can be used directly from your keyboard. The special feature of this app is that it supports voice typing, glide typing, emoji search, multilingual typing, and much more. The unique feature of this app is that it has its own Google keyboard which makes it easier for you to use personalized stickers. Also, this app helps you to make a personalized sticker of yourself. It is a must try feature of the Gboard app and is fun to use. It is possible to create your emotions and reactions as a sticker with the help of this app.
Features
Keyboard minis

Voice typing

Glide typing

Multilingual typing
4. Emoji Keyboard App
Emoji keyboard app can be used by Android users to get cute emoticons, stickers, and gifs. Emoji keyboard app Spice up your messaging as it offers more than 3000 gifs, stickers and emojis. With the help of this app, you will be able to add style to your keyboard and make your message more interesting. Have has a collection of dictionary packs and offers more than 200 emoji layouts on your keyboard. The app has been installed by more than 1 million people and also has a very good rating. This app makes a conversation more engaging and it is absolutely fun to use this app.
Features
3000 +stickers and gifs

1000+ themes

150 emoji layouts
5. Facemoji Emoji Keyboard App
Facemoji emoji keyboard app offers the users a customized keyboard free of cost for Android and IOS device users. The app offers more than 3,000 emojis and emoticons which you can add to your social media websites such as Instagram, Facebook, Snapchat, Whatsapp, emails, etc. The emojis from this app can be used in Twitter chats and the app has more than 1500 themes. These days' people love trendy filters that are fun to play with. This app provides the users with filters like a doggy and cute bunny. The app has something called emoji Rush which is a feature through which the user can latest emoji released by the app. A single long-press provides users with a bunch of emojis.
Features 
Trendy filters

1500 keyboard themes

Emoji Rush
6. Kika Keyboard App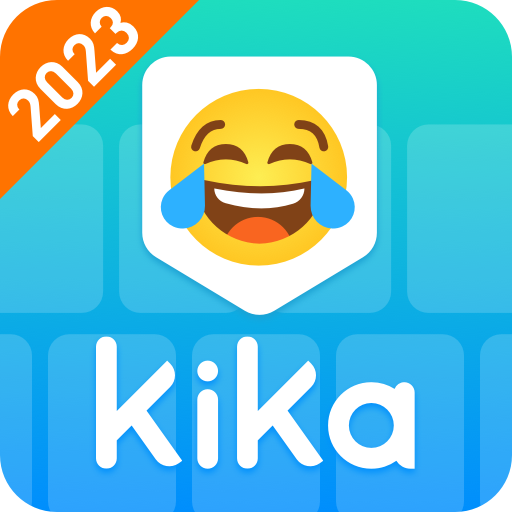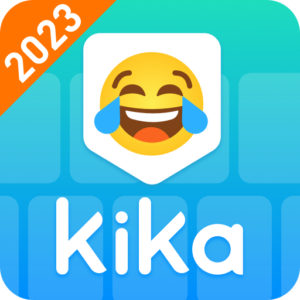 Kika keyboard app which was released in the year 2019 provides users with more than 60 + languages. The users will be able to get a personalized collection of stickers, gifs which we can use for their notes, emails, social media posts, texts, etc. Interestingly, there is something unique about this app the app provides users with an emoji dictionary which is an innovative feature that is worth mentioning. The app also offers the users with word prediction and auto-correction keyboard. Kika app has been installed by more than 10 lakhs people and there are plenty of positive reviews about this app.
Features
More than 60 languages 

emoji dictionary

Word prediction and auto-correction
7. Emoji App
The emoji app is one of the best-known apps for emojis which can be used by people having iOS devices. The app provides users with more than 200 plus iMessages, emoji puzzles, text emojis, emoji stickers, vibrant keyboards, and much more. The app also provides users with new emojis that consist of supervillain, superhero, party, etc. With the help of this app, you can have colourful themes on your mobile phones especially for iOS device users. The emoji app has a good rating and it can be the new mobile phone to make your message more engaging and interesting.
Features
Emoji puzzle games

Colourful themes

Superhero stickers
8. Emoji free App
Emoji free app provides the users with cool arts, fonts on the keyboard that can be used by iOS devices. The app has stylish fonts which the ability to make your social media post messages appealing. Plenty of smiley icon animated emojis can we download from this amazing app. A unique feature of this app is that it offers to the user features like cartoon characters, holidays, seasons, which can be freely used by the users in their emails, websites, SMS, and much more.
Features
Stylish fonts

Pet stickers

Cartoon emojis
9. Moji Maker App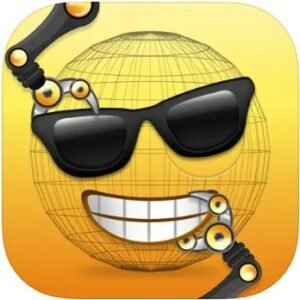 Moji maker app allows the user to create their customized emojis on their keyboard. This app can be used by iOS users continue to be one of the best apps for emojis as it offers the latest layouts and designs. The app is known for its auto-creation in HD graphics mainly for retina display and iMessage support system. Moji maker allows you to create and create customized emojis. There are also some of the updated categories in which parts like eyes, accessories, and glasses can be customized by the user. This app is really fun to use and your texting more interesting.
Features
Customized emojis

HD graphics

iMessage support

Emojis Auto creation
10. Animoji App
The Animoji app as the name itself says is an animation-based emoji app. Animoji app creates emojis along with animation in your messages can add your voice as well. The app offers the users to create more than 40 alter egos which can be used in FaceTime messages. A unique feature of this app is that it can capture your facial muscle movements which in turn will be converted into stickers. This unique feature of this app is a must-try and has gained more popularity among the masses.
Features
Animated stickers

Captures facial muscle movements

Face Time stickers
The above-mentioned apps are some of the best emoji that can be used by both Android and iOS users. Emojis are gaining more popularity these days. It is an absolute fund to express one emotions through emojis which makes it look friendlier and boost conversation with your counterpart. 
FAQs
1. Can iPhone users use emoji apps?
It is hard for iPhone users to make use of emoji apps.
2. Can emoji apps stickers be added to android mobile phones?
Yes, by installing the emoji apps one can add stickers to their mobile keypad.
3. Is it possible to turn a picture into a sticker by installing emoji apps?
Yes. It is possible to convert pictures to emojis by installing the apt emoji app.
4. Are emoji apps free to download?
Most of the emoji apps available on the internet are free to use. However, some do come with limited free features and you have to pay to access the advanced features.
5. Can I use emoji apps in all my messaging apps?
Most emoji apps are designed to work with various messaging and social media apps, including WhatsApp, Facebook Messenger, iMessage, and more. However, compatibility can vary, so it's best to check the app's description or reviews for details.
6. Do emoji apps compromise my privacy or security?
To be fair, it is influenced by the app you have installed. We'd suggest you stick to the reliable apps only and not the random ones with a few thousand downloads.
7. Do emoji apps work offline?
Most emoji apps require an internet connection to download new emoji packs or updates. However, once downloaded, many emojis can be used offline in your messages. So, it is a yes and no situation.