Are you tired of talking to your same old group of friends and want to explore more people on the internet? Can be a fun little activity, right? Well, don't worry though because app developers know about the rising demand for online chatrooms, hence the availability of so many stranger chat apps online. From the options for the Android users as well as some of the best ones for iPhone users, there are quite a few options to look from. 
11 Best Stranger Chat Apps For Android And iOS in 2023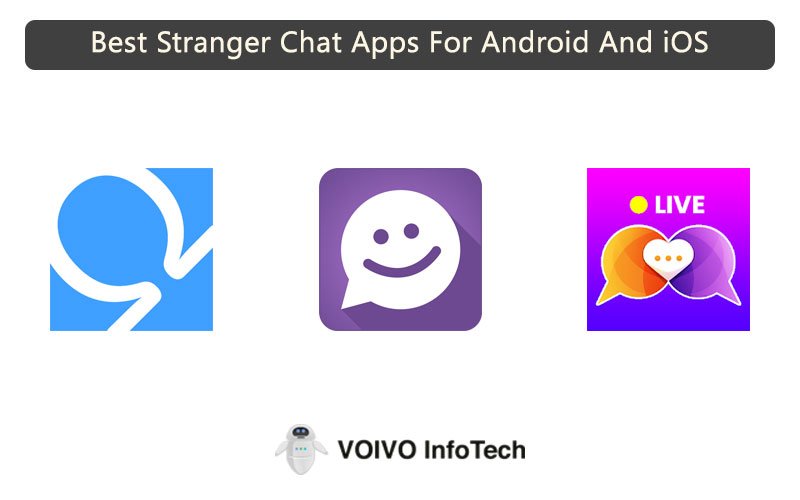 Here, we have sorted out some of the best stranger chat apps that you can register to talk to new people online.
1. Qeep
With over 20 million active users on the platform, Qeep is one of the most popular stranger chat apps available for both Android and iOS. It has a very similar messaging layout like you would find on the messenger and other social media messaging app. The only difference is that the platform is meant for strangers to connect and chat with each other. It also has separate options for the users to share their photos and videos, if that is something they want.
Features
Over 20 million active users

Has a simple messaging layout

Enables users to send photos and videos too
2. Chat for Strangers By FunPokes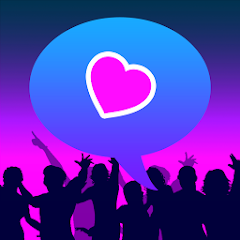 Available only on Google Play Store, Chat For Strangers is just what the name suggests. It enables strangers to not just chat and get to know each other, it also enables the users to a video call when they deem it comfortable. It has a very minimal and clean user interface making it easier for the users to chat, video call, and have fun talking to strangers. It is also protected with encryption, ensuring that the users don't have to worry about their privacy. It enables easy sharing of media files too.
Features
Available on Google Play Store

Easy user interface

Chats are encrypted for better privacy
3. Omegle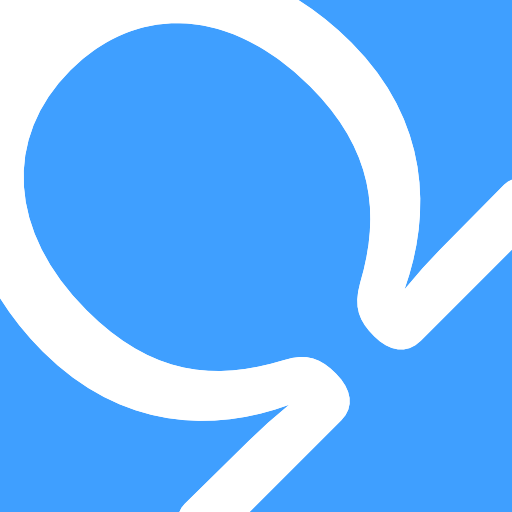 If there is an OG platform for talking, chatting, and calling up strangers, it's Omegle. The platform has gained a lot of popularity over time but has again picked up in the recent few months. The platform hosts millions of people who you can match with based on the same interests so you wouldn't be confused about who you are talking to. It also lets you talk to anyone from across the world without the confines of the country, which is great too.
Features
Available in-app and web format

Enables users to connect on similar interests

Allows users to video chat 
4. Sweet Dates
Another popular stranger chat application worth looking into is Sweet Dates. This is primarily focused on initiating romantic conversations. So, if you are trying to find someone to date or have fun talking to, this is a good platform to start it off. It does come with a free as well as a premium version that you'd have to pay extra money for. Aside from the singular one on one chats, the platform also has group chat options, if that is something you find interesting on the platform. The "whisper" feature on the platform makes the messages disappear after 24 hours, which comes in handy for some users.
Features
Enables group chat conversations

Messages disappear after 24 hours

Comes in free and paid versions
5. MeetMe: Chat and Meet New People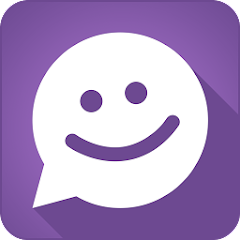 Available on both Play Store and App Store, MeetMe is quite a popular online chatroom wherein you can talk to strangers from across the world. The app provides the users with all the fun in the world while they meet new people and connect with them. It doesn't come with location barriers, which comes in handy when you want to meet international people and get to know more about them. It supports multiple languages that you can choose from, according to your ease and knowledge. The platform has garnered over 100 million active users and the numbers are increasing each day.
Features
Comes in free and paid version

Has 100 million active users

Works without location barriers
6. Moco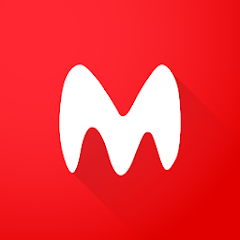 Another popular platform to chat with strangers is Moco. It comes with a variety of options that enable you to chat with multiple people from across the world without any kind of threat to your privacy. It enables the users to share photos and videos aside from the random chat options. It has a separate feature that enables you to chat with people from near your location so you can connect with more people and get to know them better. 
Features
Easy user interface

Enables sharing photos and videos

Allows you to chat with nearby people
7. Holla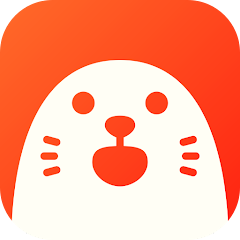 As fun and cute as the name of the app is, it is equally exciting and has an interactive user interface. It is also one of the few random chatting applications that are listed on the top 5 options. It comes with a separate search option on the app that enables the users to customize their search and find people that they will connect with. It is a free stranger chatroom that allows you to search for people that match your interests. If you are wondering whether you are talking to chatbots, don't worry because every user is talking to you in real-time.
Features
Has separate search option 

Real users

Interactive user interface
8. Skout
Skout is another popular online chatroom application that you can indulge in when you are trying to find random strangers on the internet to talk to. It is available for both Android and iOS users, so you don't have to choose and eliminate it. It has an easy-to-understand user interface that you wouldn't have to wrack your brain for. It has a separate option that enables you to hide your personal information in case you don't want the same getting out. Also, it comes with broadcasting and live streaming features, which is a bonus.
Features
Available on Android and iOS devices

Easy UI

Enables users to hide their personal information
9. Whisper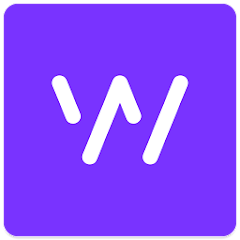 Compared to the other platforms, Whisper has a very unique and interesting crowd of strangers. It is an amazing platform to connect with people, share stories, and just get to know each other. It is also one of the safest platforms for online chatting, which is rare when you are talking to random strangers on the internet. It comes with a separate feature that allows the users to filter out unnecessary spams and BS that they aren't interested in. You can start a conversation with a text or story and connect with millions of people on the platform.
Features
Unique and active range of strangers

Has filters to cut out spam

Free platform
10. Splansh
This is only available on the Play Store but given how popular the platform is, it is not surprising that we had to include it here. It is quite like Omegle as you connect with people sharing the same interests as you. So, if you are interested in talking to someone who likes the same band as you, you can filter out the search accordingly. It also has additional options for putting up posts and YouTube videos, making the process of expressing your interests easier and seamless. The app also provides you with self-care tips, which is pretty unique for a random messaging application.
Features
Connect with people with similar interests

Allows adding posts and YouTube videos

Shares self-care tips
11. Bee Talk
Last on the list we have Bee Talk, which is another random messaging app that lets you connect with strangers and chat about similar interests and likings. It is quite a fun application as you get to connect with people sharing messages with doodles and stickers. It comes with a separate group chat option, which is something you wouldn't find in the majority of the other free messaging apps. It also has separate clubs wherein you can join them based on your interests and connect with more people on there. Even this one comes with a separate feature that deletes the messages after 24 hours.
Features
Has group chat options

Features doodles and stickers

Has clubs with users from across the world
There is an abundance of stranger chatrooms online that you can download and talk to people on. But we wanted to sort through the absolute best and safest options online, which is why we have listed out these top 11 ones. Make sure that you always prioritize your safety and your data about anything else and not share random personal details or photos with random strangers online.
FAQs
1. Are the random messaging applications safe?
Contrary to popular belief, the majority of the applications that you download from the Play Store or App Store are completely safe and verified. This means that you wouldn't have to worry about the authenticity of the applications at all.
2. Are all the online chatroom apps free?
No, not all of them are free. But, the majority of the ones we have mentioned in the list above are free. Only a handful of them come with an additional premium version which you can avail of for the extra features. 
3. Do the developers of these applications track personal details?
No, the applications are developed in a way to ensure maximum privacy of the users. So, even if you have it installed on your phone, it wouldn't risk your details at all.
4. Are stranger chat apps safe to use?
The safety of the app will vary and depend on the people that you are chatting with. Ideally, we'd recommend that you practice caution and avoid interacting with people who are being intrusive or making you uncomfortable.
5. Can I find people with common interests on these apps?
Many stranger chat apps allow you to filter or specify your interests, making it easier to meet new people who share similar interests and hobbies as you do.
6. Are there age restrictions for using these apps?
Most of the stranger chat apps do come with age restrictions to ensure that children or teenagers aren't put at risk. The majority of these apps are targeted towards people that are 18+.
7. Can I use these apps for making new friends?
Yes, the stranger chat apps are a great way to meet new people with similar interests and get to make friends with them without any compromise.