has taken giant leaps forward over the last forty years. The evolution of technology and of the Internet has turned gaming into one of the most interactive and social activities one can have. By using a console, a PC or a mobile device, players can join teams and participate in digital events taking place in gaming environments every hour of the day and every day of the week. Gaming studios have realised that there is an increasing demand for multiplayer games, and they are doing their best in order to add co-op features to many of their titles. However, there are those who still prefer doing things solo and who would rather play games that do not require interacting with other players, and this means that studios need to find ways to accommodate the needs of both types of audiences.
Giving players the ability to choose the type of game they want to play is extremely important for a modern developer. This does not only apply to video game developers like Rockstar Games or Bandai Namco but also to developers creating alternative types of games. If one were to visit an online casino, then they would see that there are both solo activity options like slot games and online blackjack, as well as more community gaming options like joining a live casino table. If a game or a gaming library, for that matter, has an environment that can accommodate both types of gameplays, then it is certain that the game will be a success. 
Red Dead Redemption 2 is a great example of a gaming product that allows playing both solo as well as in co-op mode. The Red Dead Online extension came much later than the solo game, but it kept the RDR2 audience engaged for years. Those who played the solo part of RDR2 when it was first released in 2018 are still starting the game on their gaming platform in order to join the multiplayer environment. Some join Red Dead Online to embark on hunting adventures, some to find herbs or to explore locations, and some simply join in order to shoot their revolvers. The online multiplayer environment of RDR is not without glitches, but it is an ever-growing environment that keeps offering players more reasons to keep playing.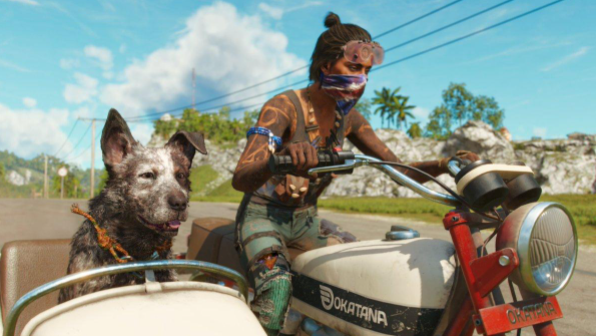 Another great example of an even more recent game is Far Cry 6. Ubisoft has done wonders creating a game that will be worth every minute you spend playing it. Most of the players that have purchased a copy will say that the solo part of the game is its highest selling point, but trying the co-op mode is just as fun. The gaming environment is more or less the same, but the things you can do in Far Cry 6 while being part of a team can make the gaming experience very different. One of the most enjoyable co-op parts of the game is Special Operations Missions. You can participate in these missions by going to one of the Guerrilla Camps and by talking to Lola. The fastest way to get a team together is by selecting Quick Play. By doing that, you will be paired randomly, and you will be able to start your mission.