When editing clips for social networks or your personal blogs, adding sound over them is a typical practice. Anyone can make a voice over video utilizing programs that can be downloaded to a computer or phone. Today, we'll show you how to add sound to your clips using three different methods: a smartphone app, PC software, and a Mac program. If you want to explore more options, then follow the link and learn how to voice over your video.
Before creating a voiceover, select a program that precisely meets the creative tasks. This review of the products will help you understand what to try.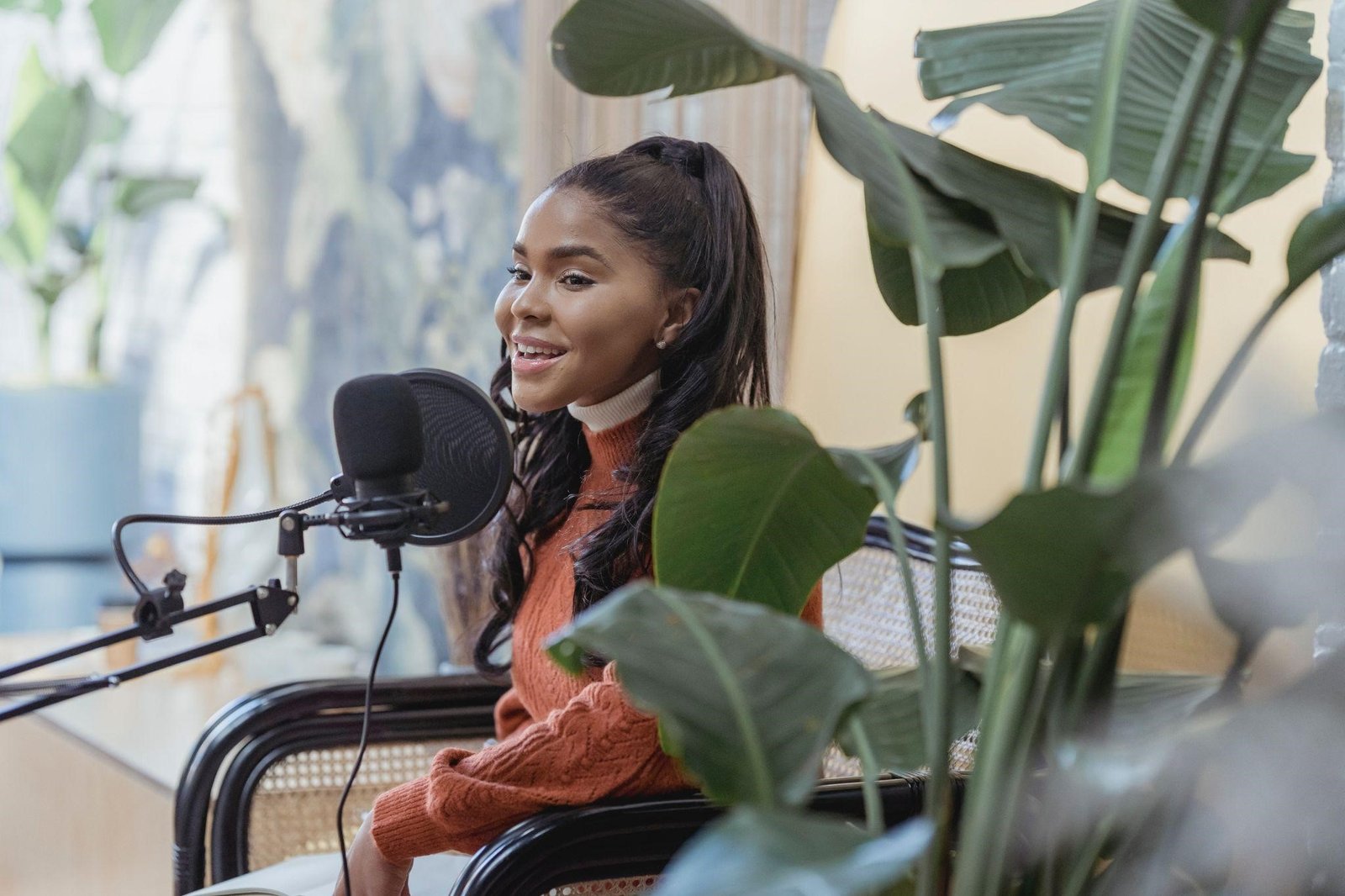 Voice Over
This is a simple video editing program for Android smartphones that allows you to upload video files from the phone library for editing, add background sound, and record voiceovers for clips. It is designed and developed for voiceover artists, singers and audio editors, whether they are beginners or professionals. Check out how to add voice over to videos below:
Install the app on your Android device.
To add a new video to your library, you can import, download, or record it.
Inbuilt support for downloading high-quality videos from Pixabay if needed.
Use the EQ, Echo, and Reverb Filters to tweak the movie's soundtrack.
The audio track can be mixed, replaced, and muted. Perform overdubbing on it if necessary.
Clipify
This Windows software is easy to manage and does not load the PC. The editor allows you to use a new audio file as a background, but there is also a replacement function for the original audio track. You can add your speech through the microphone to make a complete sound replacement or add voice comments as the second track. Let's see how to create a video with voiceover:
Launch the video editor and create a new project.
To open the Audio Recording tool, click the voice over timeline at the bottom. By double-clicking the audio timetable in the center, you can add audio from your library.
To improve the sound of your video, add a fade-in and fade-out to your recording and fix the audio stream. You can also use the timeline toolbar to cut or split your soundtrack.
AnyMP4 Video Converter
AnyMP4 Video Converter for Mac can convert clips to any popular format, including MP4, MOV, M4V, MPEG, AVI, FLV, WMV, and others. Furthermore, this professional video converter enables users to complete voice over video editing tasks. Check out the tutorial to learn how the app works:
Download AnyMP4 Video Converter and install it by following the on-screen instructions.
To import photos and video clips from your Mac, launch video converter, navigate to the MV tab, and click the Add button.
Select Audio after clicking the Edit icon. Then click the Add icon to import one or more audio tracks from your local drive. You can also change the volume and the delay time.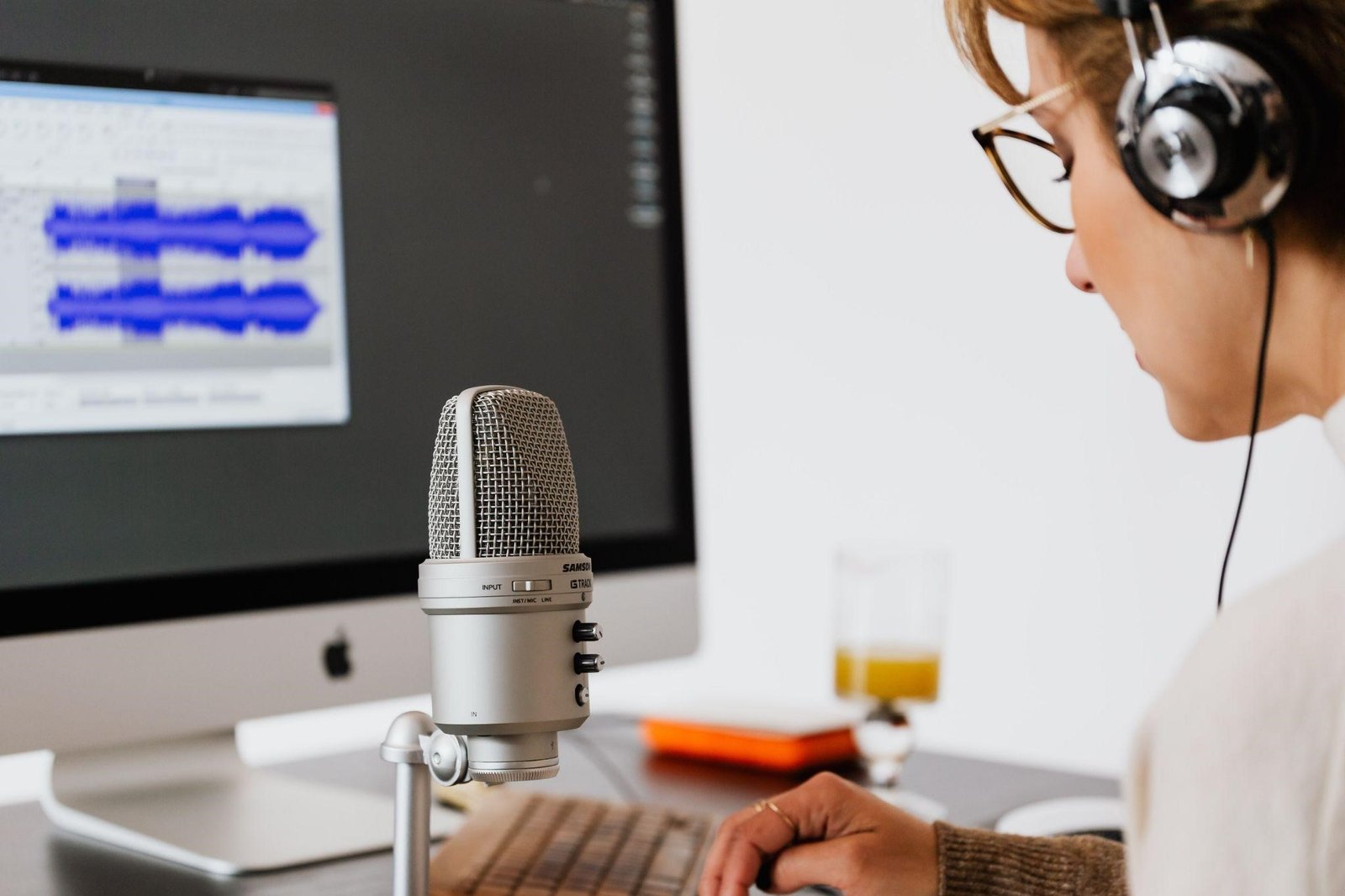 Recommendations
The sound of your clip has a significant impact on your audience's overall impression of your video. So, while you do not have to be a professional to voice over your videos, there are some guidelines we recommend you to follow.
Create a script for a voice-over
Create a text for your voice-over and read it aloud before recording to ensure that your words are clear and understandable. Check that what you say corresponds to the actions in your video. Keep track of the time.
Make a separate note after writing the text in case you need to rewrite something. This will make working easier for you in the future.
Set up a suitable environment free of distractions and background noise. If you intend to record a lot of voiceovers in the future, invest in a good dynamic microphone and a pop filter. This purchase will be a wise investment.
Breathing is now given little importance due to technological advancement because breaths can be cut out. However, this does not mean that we should disregard it. One of the criteria for professionalism is the ability to inhale imperceptibly.
Final Words
Now you know how to voice over a video in 3 different ways. Choose a tool that you can use without spending hours studying guides and manuals. It's best to start with something simple, such as recording audio on video, and the 3 programs listed above could be a good place to start. Everything you need to start making a good video from scratch: an idea, a camera, a microphone, and a processing program that works.