A lot of people face problems with connecting their Android mobile phones to WiFi. There are a lot of reasons why users might be facing this issue. Here we will be talking about all the steps that users need to follow so that they can connect their Android mobile devices with mobile hotspots. There is absolutely no particular reason for this connectivity issue and this is why users will have to go through multiple steps before they can fix this problem and get their internet back.
1. Check if the Internet connection is good or not
The first rule of any IT issue is turning it off and then switching it on again after some time. Most of the problems are fixed by this step. If the problem persists, follow the other ways mentioned in this article. People might end up feeling that this step is a bit stupid but trust me it works. Most of the time when people face this issue is when the router is not connected to the Internet. If you have any other device connected to the WiFi make sure you check if they can access the internet. There have been times when people have accidentally cut the broadband cable. Make sure to check the internet properly because most of the time when there is a connection issue it is because of the router.
2. Date and Time settings
This is one of the settings which might look very stupid but surely creates a lot of problems. Most of the latest Android phones which are available in the market come with automatic date settings which are fed from the network operator. If for some reason users have made the settings manual then they have to go and change it to automatic. Generally, when users reset or update their phone this kind of issue occurs. 
Users will have to simply change their date and time settings to automatic and to do that they will have to open their 'Clock' application. Click on the three dots which are available in the top right-hand corner of the screen and simply click on Settings.
From settings users will have to choose the option 'Change date and time' on the android device.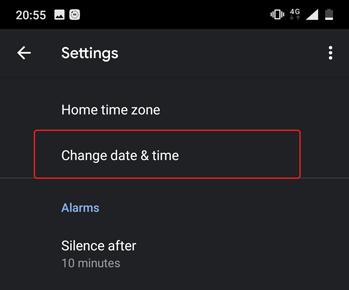 Switch on the automatic date and time feature and simply restart your mobile phone and users will be good to go.
3. Check Router network traffic
If you are using a WiFi router to connect your Android mobile phone then there might be a possibility that the router is not letting the android phone connect to the internet. This is quite common and it occurs when someone accidentally uses the MAC address of your router. If that is the case users will have to go to their WiFi admin page and then make sure that they manually unblock the devices which are being blocked by the admin. Users will have to understand that every router manufacturer will have their admin settings so users have to manually go and check and alter any settings that block any android device to connect to the internet. All the routers have their user id and password printed on the box which will be required to login to the admin page. 
4. Check if Mobile data is turned off or on
Mobile data is something that causes a lot of problems if it is not disconnected when it is connected to a WiFi or Mobile Hotspot. Make sure to disable mobile data before you connect to any WiFi network. Android mobile phones generally prioritize WiFi over mobile data and if the WiFi is not logged in then there might be an issue with the internet connection. If you are unable to connect to the Mobile Hotspot simply disconnect your WiFi and Mobile Internet and then connect the phone back to WiFi. This might help get the internet connection back.
5. System Cache cleaning
Cache cleaning in an Android mobile phone might come in handy when the mobile is unable to connect to a proper internet connection. A lot of cache files generally get stored in the android operating systems. The files are somewhat important but very often they are the reason for creating problems in WiFi connectivity. Users will have to follow the steps below to clear the system cache on the phone.
Reboot the android mobile phone and set it in recovery mode. The recovery mode is different for different mobile phones so users need to refer to the phone manual to know more.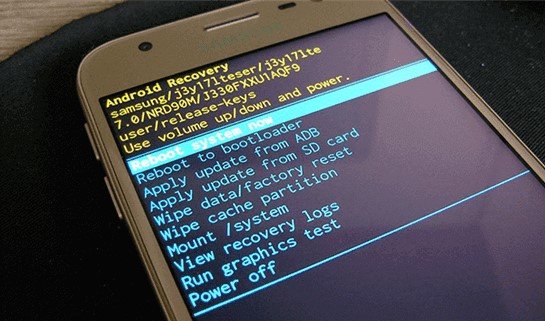 Once users are able to access the recovery mode all they need to do is simply Wipe cache partition. Once the cache partition is wiped off it's done.
6. Reset Wifi
Forgetting WiFi networks times could easily solve this problem at times. Generally, the WiFi password is saved to the android mobile phone. Users will have to remove the WiFi network and password and to do that users will have to go to Android Settings on their mobile phone. Then look for the WiFi option and simply select on the WiFi which is having issues connecting and click on 'Forget'
7. Reset DNS server
If users are unable to connect to the internet with help of your IP address then the main issue users are facing is with the DNS server. This issue can be solved very easily and the only thing that users need to do is simply switch to the popular Google DNS which is (8.8.8.8;8.8.4.4). Changing it to the Google DNS will surely fix the issue. If users are looking to change the DNS server they will have to look for the 'Modify Network' option on their mobile phone. Then users will have to choose Static IP and then they will have the option of choosing the DNS server on their own.
8. APN Settings 
If users are using a host device for their Mobile Hotspot APN also known as Access Point Name plays a very important role. APN settings are generally altered by the provider so if there has been any recent change it is required to be updated or else the internet will not be working. Users can check their APN settings by following the steps given below:
Users will have to go to the settings option and look for WiFi & network and then go to SIM & network and click on the SIM they are using for the Internet and look for Access Point Names.

Users will now be able to look at the APN which is now connected to the phone. If the APN is not correct users can simply tap on the (+) APN option and add the latest Access Point Name.
This is going to solve any problem faced by users who are facing problems related to the mobile hotspot.
9. Reset Android Network Settings
If all the steps which are given above are not working for you then this might be the step that does. This step is a bit complicated so users need to follow the steps carefully.
The first thing that users need to do is go to the settings app and simply go to the 'Reset options' on their android mobile phones.
Users will now click on the 'Reset Wi-Fi, mobile & Bluetooth' option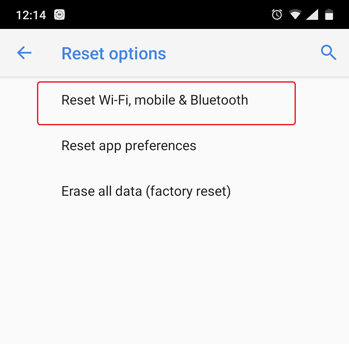 Simply click on the Reset Settings button which is available at the bottom of the screen.
After the reset process is complete users will have to connect to the WiFi network and they will be good to go.
10. Factory Reset
This is something that is not recommended by anyone because if users end up factory resetting their phone they will end up losing all their data. To do a factory reset, users will have to go to settings and click on 'Reset options and tap on 'Factory data reset''. This data reset will delete anything that is saved in the mobile phone including images, videos, contacts, and apps.
Conclusion
If you are connected to the hotspot without any internet then it is absolutely of no use. You can simply fix the issue with help of all the steps given below and you will be able to enjoy the internet from a WiFi network. Make sure to follow the steps mentioned to get the best results.
FAQs
1. Is the Mobile Hotspot Connected but No internet on Android a big issue?
No, if users follow the steps given above carefully they will be able to fix this issue without having to go to any service center.
2. Can this issue be solved by simply restarting the phone?
Yes, restarting the phone can surely work for you but it will not be the solution for everyone facing this issue.
3. Is Factory Reset of the phone necessary?
No, a factory reset of the phone is not necessary because the other ways will surely help solve the mobile hotspot error.