Do you like singing? If yes, it is likely that you also like karaoke, don't you? Well, long gone are the days when people went out to nightclubs to have a fun karaoke night. With the advent of smartphones, even that has become possible from your phone now. All you have to do is download the right applications and you are all set. 
Karaoke apps allow you to record a song in your voice with the music and instruments already playing in the background. So, it is more like you recording songs of yourself. Pretty fun, right? Well, here, we are going to list out the best karaoke apps that you can download for free.
12 Best Free Karaoke Apps For Android And iOS in 2023
1. Sing! Karaoke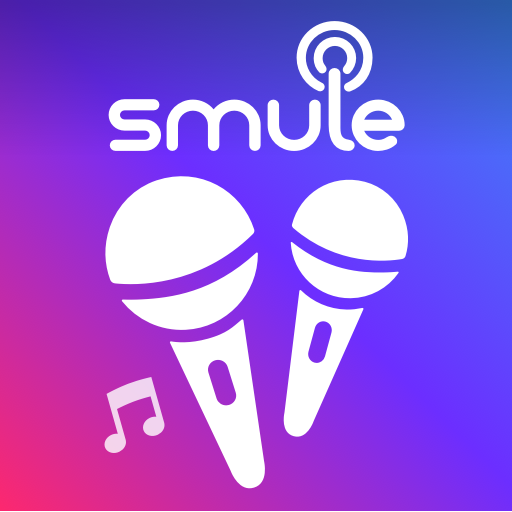 First on the list is Sing! Karaoke, which is a pretty self-explanatory application. It is available for both Android and iOS users, so you wouldn't have to compromise on one or the other. The platform is available for free usage but there are certain features and functions on the application that you might have to pay for. But, in general, you wouldn't have to worry about paying for downloading the app. It comes with sharing options that help you put together the audio and then share it on your social media platforms or with your friends and family.
Features
Free application

Has sharing option

Enables easy duet features
2. Karaoke by Yokee
Another popular free Karaoke application that you can download for both the Android and iOS platforms is Karaoke by Yokee. The platform has over 100 million users from across the world, making it one of the most popular karaoke applications that you can indulge in. Like the previous application, even this one enables the users to download the application for free, record their songs and then share the same seamlessly on other platforms.
Features
Has over 100 million users

Available for both Android and iOS

Has sharing option
3. Karafun – Karaoke Party
Karafun is one of the OG karaoke apps that was developed and released for the users to make the most out of. It comes with a very simple and easy to understand design and layout, enabling users to record their songs without any interruptions. The platform has a diversity of songs to choose from, especially the Hollywood ones. It has over 35,000 pre-recorded songs. All you have to do is find the song that you want to sing and then record it and share it with friends and family. The free version doesn't provide access to the entire music library, so make sure that you keep that in mind.
Features
Has a large music library

Easy search options

Comes in free and paid version
4. Baby Karaoke
Okay, so the majority of the karaoke applications that you find online are targeted towards adults. Why not have one that is meant for the kids so they can have fun too, right? Well, Baby Karaoke is the perfect option that enables you to have fun with your kids, record songs, and just have the time of your life. It is available on both the Android and iOS platforms, enabling you to record your voice with the background music. It also features amazing graphics, if that is something that you are particular about.
Features
Specifically meant for kids

Available on Android and iOS platforms

Has good graphics
5. The Voice
No, don't get confused. We aren't talking about the reality show but the applications that you can find on both Play Store and App Store. It has a diverse option of artist voices with a background that you can do karaoke with. It is one of the free applications with diverse accessibility like no other. One of the unique features of this application is the fact that the users can unlock more songs by singing more. The platform also releases new tracks every day to enrich the music library further. Aside from the straightforward recording of the songs, it also allows you to create different audio effects without any confusion at all.
Features
Features a huge music library

Releases new tracks every day

Users can unlock new songs by making more karaoke
6. StarMaker Lite
There was once a time when StarMaker Lite was one of the few karaoke applications on the internet, so you know how much popularity it garnered. It was also the official karaoke application of "The Voice" and helps you unleash the competitive side yourself. It has a unique set of features including the "take the mic" which enables you to compete with the users on the platform. It has a wide range of songs in the music library for you to choose from.
Features
The official app of The Voice

Has multiple challenges to complete

Diverse music library
7. Red Karaoke Sing & Record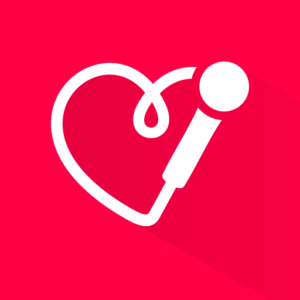 Aside from the basic features of this application, it also manages to seal in a lot of amazing features due to its closely knitted community. It allows you to connect with like-minded and talented people on the platform and get to showcase your talent in the process. If your karaoke gains popularity, your audio might even get featured on the list, helping you gain more popularity with time. This is one of the few applications that is compatible with Chromecast and similar connectivity options.
Features
Has a close-knitted community

Comes with featured lists

Compatible with Chromecast
8. Magicsing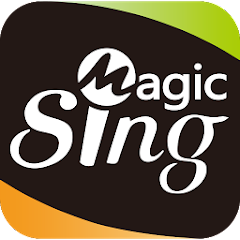 Another karaoke app that is free and available on both Android and iOS devices is Magicsing. This is one of the few lightweights and junk-free karaoke applications that host over 2,00,000 songs for you to sing from. It also supports multiple languages, enabling you to choose the one that best suits your interests. The overall layout of the platform comes with a user-friendly design that lets you navigate through and find the ideal songs that you'd want to sing and have fun with.
Features
Available on Android and iOS

Has over 2,00,000 songs

Multiple language support
9. SingPlay
Available just on Play Store, SingPlay is a popular free karaoke application. It allows the users to record their favorite songs with the background score already fixed. It cancels out the noise so the recording feels as professional as it can. It also comes with an existing music library with a lot of preinstalled karaoke music that you can sing and play. In case you want to try out something new, you can install the song separately. It is a free application, so you wouldn't have to worry about paying.
Features
Available only on Android

Has existing music library

Free application
10. WeSing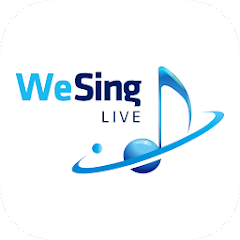 When talking about the highly-rated applications on Play Store, WeSing is likely one of the most popular karaoke applications. It is one of the top applications on the Play Store and for all the right reasons. The user interface is extremely interactive and enables you to feature multiple music types on one platform. It comes with a separate Duet feature that allows you to create videos with your friends without any interruptions. It also hosts competitive singing performances, further enhancing the interaction.
Features
Highly rated application

Hosts competitive challenges

Features duet performances
11. Voloco – Voice Tune
Last on the list we have Voloco. It is a popular karaoke application that hosts musical performances seamlessly. The platform hosts musical performances that you can record your songs, pick your songs and then share the same with the users on the platform. It also allows exporting your voice if you don't have the said music track on the platform. The app can be downloaded for free but they do come with separate subscription services if you want to avail the extra features.
Features
Allows exporting audios

Huge music library

Is free to download
12. Karaoke by GiSmart
Another popular karaoke application that is available for both Android and iOS and Karaoke by GiSmart. It is free to download but you do need to avail the subscriptions later on if you want to enjoy the additional features. Aside from the general recording, the platform also hosts auto-tuning functions for a smoother user experience. It enables easier exporting of the recordings, which is a bonus.
Features
Available on Android and iOS

Has auto-tuning system

Enables easier exporting of the recordings
There are a plethora of karaoke applications available online. From there, we have sorted out the best available options that you can register on and sing along with. Ensure that you opt for the ones that host songs in the languages that you'd prefer more. Aside from that, try and stick to making the karaoke and then passing it along on the social media platforms.
FAQs
1. Are the karaoke applications chargeable?
The majority of the ones are free and host content that one can access with ease. But, there are a few subscription-based platforms that charge extra money for the additional features.
2. Do karaoke applications come with autotune?
Not all of them come with autotune functions but there are a few optional ones that do host that function.
3. Are karaoke applications safe?
Yes, these applications are completely safe, ensuring that you don't have to compromise on your data or any other features on the phone.
4. Are these karaoke apps free to use?
Yes, the apps listed are free to download and use, but some may offer in-app purchases for additional features or song choices. We'd suggest you read through the features to get a comprehensive idea about their features.
5. Do I need an internet connection to use these apps?
Most karaoke apps require an internet connection to access their song libraries and features, but some may offer offline options for premium users. This is mainly because the real-time lyrics will require direct internet connectivity.
6. Do these apps provide lyrics on-screen?
Yes, these apps typically display lyrics on-screen, so you can sing along with the music. That's the main purpose of a karaoke app, so we'd recommend that you keep that into consideration.
7. Are there premium versions of these apps available?
Some of these apps have a premium version where you can access their advanced features to be able to make the most out of the karaoke experience.