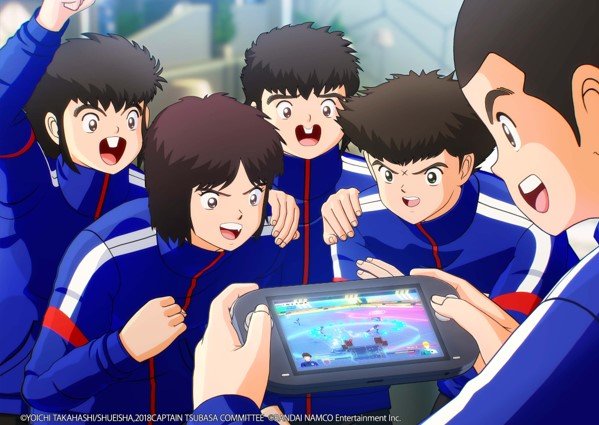 While popular sports titles dominate the gaming landscape, there exists a treasure trove of lesser-known gems that offer unique and unconventional experiences. In this article, we will delve into the uncharted territories of the Xbox, PlayStation (PS) and Nintendo consoles and shine a spotlight on the most obscure sports games available. Some of them have the function of playing online. Although not as popular as CS:GO and Dota 2 they are still nice, but gamers often prefer the latter as their first bet, and with 10cric review it's easy to do that. From high-octane motorcycle combat to frisbee-based battles and mutant-filled football fields, the games on our list break away from the mainstream, offering refreshing and offbeat experiences that deserve recognition.
1. Steel Rats (PlayStation 4, Xbox One, Windows, Linux, Mac OS)
Steel Rats takes players on an adrenaline-fueled journey through a post-apocalyptic world, where a biker gang equipped with powerful motorcycles battles against robot enemies. This 2.5D motorcycle combat game combines intense action, stunts, and platforming elements, allowing players to navigate treacherous environments while engaging in fast-paced battles. With its unique blend of combat and motorcycling, Steel Rats offers a thrilling experience that stands apart from traditional sports games.
2. Captain Tsubasa: Rise of New Champions (Nintendo Switch, PlayStation 4, Windows)
Based on the popular manga and anime series, Captain Tsubasa: Rise of New Champions delivers an arcade-style take on football/soccer. With over-the-top superpowered moves and flashy animations, players can relive the excitement of the series as they guide their favorite characters to victory. This game offers a unique twist on the traditional football experience, catering to fans of the series and those seeking a fresh approach to the sport.
3. Windjammers 2 (Nintendo Switch, PlayStation 5, PlayStation 4, Xbox One, Windows, Stadia, Amazon Luna)
Windjammers 2 takes the concept of frisbee and turns it into a thrilling competitive sport. Players engage in fast-paced battles, throwing and catching a glowing disc while trying to outmaneuver their opponents. With its retro-inspired aesthetic and addictive gameplay, Windjammers 2 offers a nostalgic experience with its unique combination of skill, reflexes, and strategy.
4. Mutant Football League (Nintendo Switch, PlayStation 4, Android, Xbox One, Windows, iOS)
For those seeking a dose of dark humor and unconventional gameplay, Mutant Football League is a must-play. Set in a world where mutants and monsters play football, this game offers a satirical take on American football. With outrageous gameplay, brutal violence, and hazards scattered across the field, players must strategize and outwit their opponents to claim victory. Mutant Football League injects a refreshing and comically twisted twist into the sports gaming genre.
5. Steep (PlayStation 4, Xbox One, Windows, Amazon Luna)
Steep transports players to the breathtaking snowy peaks of the mountains, offering an open-world experience for winter sports enthusiasts.
Skiing, snowboarding, paragliding, and wingsuit flying are just some of the activities players can enjoy in this extreme sports game. With its stunning visuals and realistic physics, Steep provides an immersive and exhilarating adventure for players looking to explore the thrills of mountain sports.
6. Laser League (PlayStation 4, Xbox One, Windows)
Laser League offers a futuristic multiplayer sports experience, where teams compete in fast-paced matches to control nodes and eliminate opponents using deadly lasers. With its neon-soaked arenas and strategic gameplay, Laser League challenges players to outmaneuver their rivals and dominate the battlefield. This unique combination of action and strategy creates an intense and electrifying gameplay experience that sets Laser League apart from traditional sports titles.
7. Super Blood Hockey (Nintendo Switch, PlayStation 4, Xbox One, Windows, Linux, macOS, Mac OS)
Super Blood Hockey combines retro-style graphics, arcade gameplay, and brutal violence in an ice hockey game like no other. Players engage in fast and frenetic matches, where fights break out, and injuries are commonplace. With its nostalgic aesthetics and addictive gameplay, Super Blood Hockey provides a refreshing and offbeat take on the beloved sport, offering hours of exhilarating and sometimes absurd fun.
8. Disc Jam (Nintendo Switch, PlayStation 4, Windows)
Disc Jam is a unique fusion of air hockey and tennis, where players compete in fast-paced matches by throwing and catching a glowing disc. Similar to classic arcade games, this title offers exciting multiplayer action and strategic gameplay. With its simple mechanics and addictive nature, Disc Jam presents an unconventional sports experience that is easy to pick up yet challenging to master.
9. Pumped BMX Pro (Nintendo Switch, Xbox One, Windows)
Pumped BMX Pro offers a side-scrolling BMX biking experience that tests players' skills and reflexes. With challenging tracks, realistic physics, and a variety of tricks to master, this game captures the essence of extreme sports. Whether players are performing daring flips, grinding rails, or executing precise landings, Pumped BMX Pro provides a thrilling and immersive experience for BMX enthusiasts and fans of unconventional sports games.
10. Descenders (Linux, macOS, Windows, Xbox One, PlayStation 4, PlayStation 5, Nintendo Switch, Xbox Series X/S, Android, iOS)
Descenders invites players to experience the adrenaline rush of downhill biking. Navigate procedurally generated tracks, perform jaw-dropping stunts, and race against the clock in this high-speed, high-risk adventure. With its realistic physics and stunning environments, Descenders offers an exhilarating and immersive experience for those seeking an unconventional sports game. Whether you're a biking enthusiast or simply looking for an adrenaline-fueled challenge, Descenders delivers the thrills.
Conclusion
The Xbox, PS and Nintendo house a diverse range of sports games that go beyond the mainstream titles. From the post-apocalyptic motorcycle combat of Steel Rats to the frisbee battles of Windjammers 2, these obscure titles offer unique experiences that break away from traditional sports genres. Whether you're looking for intense arcade action, unconventional gameplay mechanics, or offbeat sports adventures, these games provide a refreshing alternative for gamers seeking something different. So, venture into the uncharted territories of the gaming world, embrace the obscure, and discover the hidden gems that await you on your home consoles, or take it away with the mobility of Nintendo Switch. The choice is yours.