After WhatsApp, Telegram is probably the most popular instant messaging app in the world. It is known for its great interface and exciting chat features.
As a non-profit messaging app, it allows users to chat and communicate via text, videos, images, GIFs, stickers, etc. Like WhatsApp, Telegram also offers an end-to-end encrypted messaging facility, ensuring utmost safety and privacy while chatting.
One of the best things about Telegram is that it is compatible with almost all popular operating systems including iOS, Android, Mac, and Windows. But in this post, we will focus only on Telegram for PC.
To learn how to install this amazing messaging app on your Windows PC, read the guide below. This article will also cover the most notable features of the app.
Step-By-Step Guide To Install Telegram On PC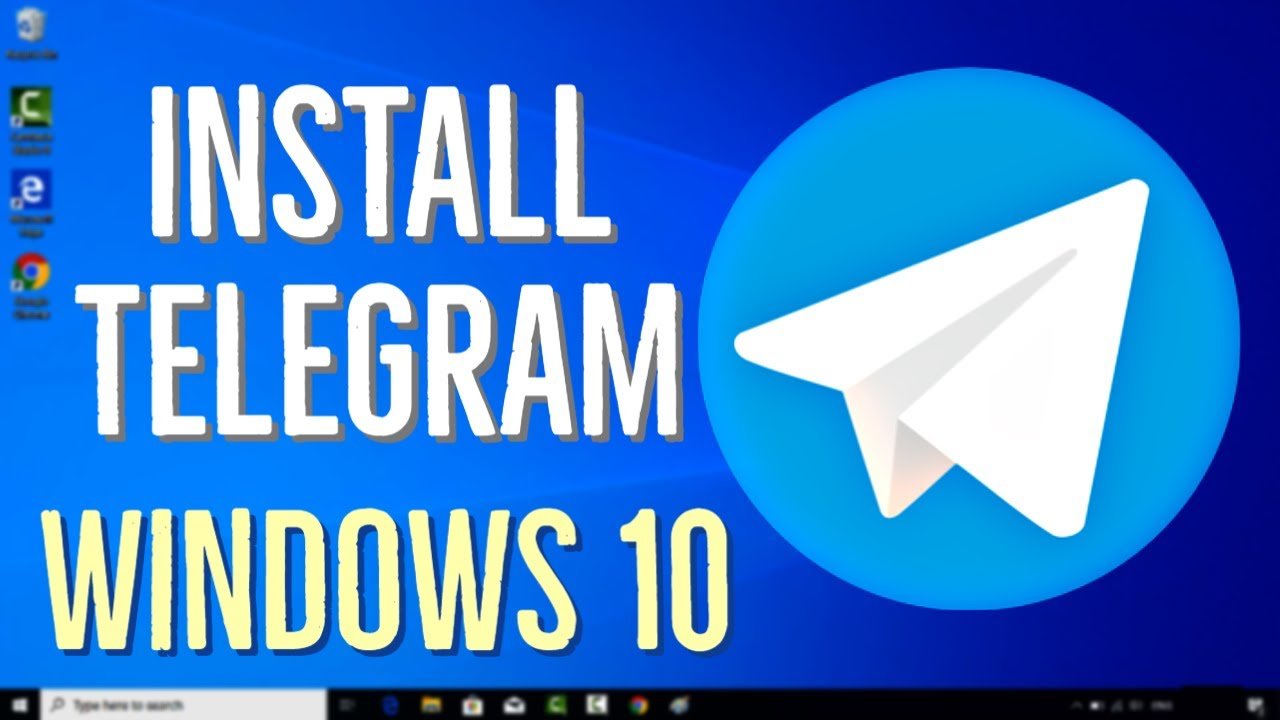 It's good to know that Telegram also works on desktops. If you want to install the app on your Windows computer, you should follow these steps.
Start by navigating to the official Telegram website from your web browser.

Once the site opens, you will see the Install button on the screen. Click on it to initiate the download process.

You will be automatically redirected to the Windows App Store. Here you can download the Telegram app.

It will take a few seconds to download the app depending on your internet speed.

Now install the app on your PC.

After the installation is done, click open the app.

Log into your Telegram account by clicking on the Start Messaging button.

You will see a QR code on the screen. If you already have a Telegram account on your phone, scan the QR code to open the chats on the Telegram Windows.

If you are using Telegram for the first time and don't have an account, click on the option "Or Login Using Your Phone Number."

Enter your phone number in the required box.

You will receive an OTP on your number.

Input the OTP in the given space.

Now you can start using Telegram and send messages to your friends.
To install Telegram on a Windows PC, you don't need to use any emulator. This is what makes it a more convenient option for users. Just go to the Windows App Store and get the app.
Features Of Telegram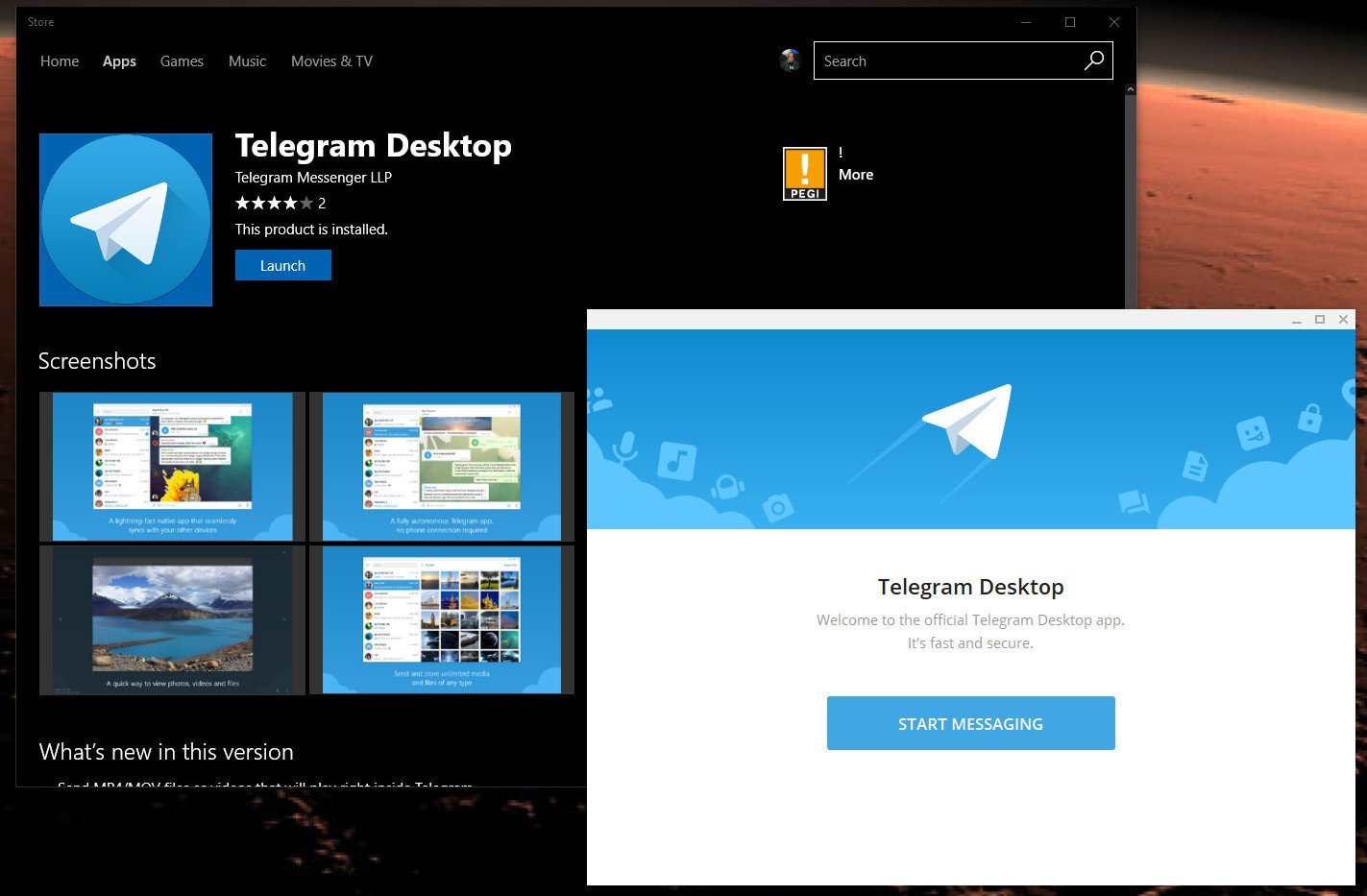 Telegram is designed to be a safe and secure messaging service. Besides end-to-end encryption messaging, it has other security features that help keep users' privacy intact. One such feature is the Lock Your Chat option.
It prevents other people from reading your chats. By enabling this option, you can protect your chats using biometric security or a passcode. You can enable this feature from the Security section of the app. This way you can keep your chats private even if your device is with someone else.
Multiple Telegram Accounts
If you are not content with one Telegram account, you can have more! Unlike some other apps, Telegram allows you to have more than one account on the same device, allowing you to switch between your accounts with ease.
You can add a new account from the Settings section of the app. This is a great feature for those who want to keep their personal and professional accounts separate. Instead of maintaining two phones, you can have multiple Telegram accounts on the same device.
Once you send a message, you can't edit it. This is what happens with other messaging apps. But things get different when you use Telegram.
An interesting feature of Telegram is that it allows users to edit even sent messages. Let's say you have sent the wrong message to your friend. You can edit it even after you have sent it. The change will be reflected on the recipient's phone as soon as you edit it on your phone. This is no doubt a great feature that can come in handy in various situations.
Delete A Message After Sending It
Yes, you read that right! You can also delete a message after sending it. This is another unique feature offered by Telegram. Once you delete the message, it will appear not only from your inbox but also from the recipient's inbox.
If you ever regret sending a message to someone, you can take advantage of this feature and be regret-free. All you need to do is hold and press the text that you want to delete and hit the Trash Can icon. It is that simple to use.
With Telegram you can also schedule a message for later. If you don't want to send the text immediately, no problem, you can schedule it at your convenience.
Just type the message as you normally would and hold the Send button to select the Schedule Message option. Set the time and date when you want your message to be delivered and you are done. This is one of the many convenient features offered by Telegram.
This is another unique way of sending text to your friends and family. Sending messages silently will not notify the recipient.
You can use this feature while texting someone you don't want to disturb. To use this feature, type your message, tap and hold the Send button, and choose the Send Without Sound option from the pop-up menu. These features not only enhance your messaging experience but are also very easy to use.
Self-Destruct Videos And Photos
Let's say you want to share a video or photo with someone. But don't want them to have it permanently. In such situations, you may find the Self-Destruct option to be helpful.
It allows you to send videos and photos with a timer. You can set how long you want the media file to be available in the recipient's inbox. After the designated time is over, the photo or video will get deleted. You can say, it is a type of privacy feature.
Organize Messages Into Folders
When using Telegram, you can organize your messages into separate folders. The app allows users to create as many folders as they want to sort their messages.
You can organize your texts based on different criteria such as contacts and chats. You will find the Create New Folder option in the Settings menu. The folders you create will appear on top of the chat window.
If you don't want to get disturbed by a specific contact, you can mute their notifications. Once you enable this option, Telegram will notify you when the person texts.
To use this feature, go to the chat window of the person who you want to mute and tap and hold the account icon. Select Mute in the pop-up menu and you are done. Also, you can unmute the person any time you want.
Although Telegram is a messaging app, it has video editing options. With the help of the video editing tool, you can improve your basic videos before sending them.
However, you shouldn't expect the in-built video edit option to be an advanced one. It includes basic editing features such as flip, crop, adjust warmth and brightness, color correction, and a few others. Additionally, you can edit and replace the videos that you have already sent.
Not just videos, but you can also edit your photos on Telegram. It includes an impressive set of editing options such as applying shadows, cropping, adjusting contrast, adding text, and much more.
Like videos, you can also edit and replace photos even after sending them. This feature can come in handy if you accidentally send a wrong picture to someone.
Yes, you read that right! Keeping the convenience of users in mind, Telegram has also added the message translation option in the app.
This is an essential feature for Telegram users, especially when they are chatting with someone who doesn't speak their language. With the help of the built-in translator, you can easily translate messages on the app. You can enable this option from the Settings section of the app.
Another notable feature of the app is the Find People Nearby. With the help of this feature, you can locate other Telegram users near your location.
However, this feature only works when the other users have this option enabled on the app. You will be visible to each other when using this feature at the same time. This way you can find new friends around you.
If you hate being bombarded with group messages, no worries, Telegram has a solution for that too. With the Slow Mode feature, you can limit the number of group messages.
It doesn't matter how many groups you have on Telegram, you can set this feature for each group to avoid getting too many messages.
Multiple Profile Pictures
Telegram allows users to upload more than one profile picture. While your contacts will see the latest picture as your profile photo, they can swipe to see the rest of the photos.
You can select a photo that you want to use as the main picture. This is a unique option that is not available on other messaging apps.
Main Features
Lock Chats

Multiple Telegram Accounts

Edit Sent Messages

Delete A Message After Sending It

Schedule A Message

Send Messages Silently

Self-Destruct Videos And Photos

Organize Messages Into Folders

Mute Notifications

Edit Videos

Edit And Replace Photos

Translate Messages

Find People Nearby

Slow Mode

Multiple Profile Pictures