In this age of digital media, we often feel the need to share files, videos, photos, and other content with others. This exchange process is made possible with sharing apps. One of the prominent apps used for file-sharing is ShareMe.
Developed by Xiaomi, ShareMe is a simple and easy-to-use file-sharing app for Android users. It is designed to share different types of files between tablets, smartphones, and even desktops.
The unique thing about ShareMe is that it can operate and share files without an internet connection. On top of that, it facilitates high-speed transfers.
With an app like ShareMe, you no longer have to depend on external cloud platforms or mobile data. It is the perfect app for effortless file transferring between devices.
Although ShareMe is made for mobile users, it can also be installed on a PC using an Android emulator. In this article, we will tell you how to install the app on your PC and highlight the key features of the app.
How To Install ShareMe On a PC?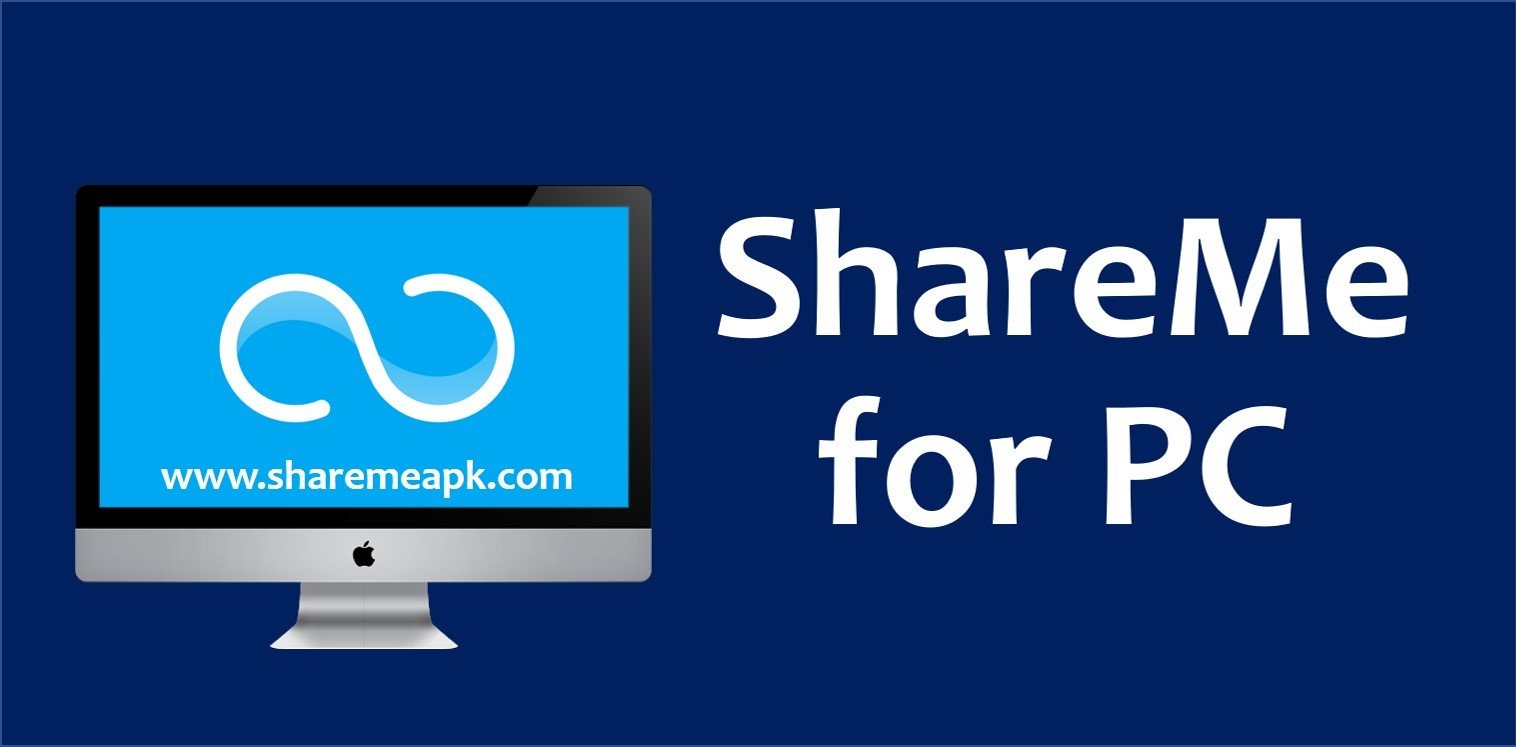 As you all know ShareMe is available on Google Play Store. It means Android users can download the app directly from the app store. But for PC users, they will have to use a workaround to install the app on their computer. This is because the Play Store is not available on Windows.
To use ShareMe on your PC, you will need an Android emulator like Bluestacks. After installing Bluestacks on your PC, follow these steps.
Once you have Bluestacks installed on your computer, open it.

Google Play Store comes pre-installed on Bluestacks.

Click on Play Store twice to open it.

Now sign into Play Store using your Google account.

Search for ShareMe in the app store.

Once the app appears in the search result, click on the Install button.

This will start the installation process.

After the installation process is over, open the app.

Now you are ready to use ShareMe.
So you can see, how easy it is to install ShareMe on a PC. All you need is an Android emulator and you are good to go.
Key Features Of ShareMe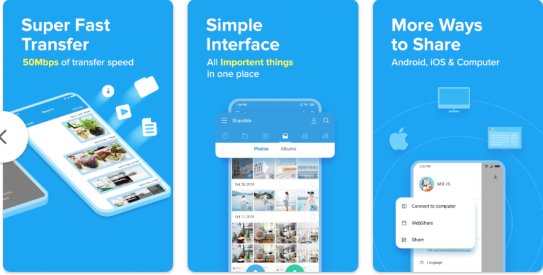 ShareMe has a lot to offer. But the best thing is that it can transfer files without an internet connection. There are hardly any file-sharing app that is capable of doing this.
This particular feature proves to be useful when you are in urgent need of transferring files and have no Wi-Fi connection. ShareMe uses Wi-Fi Direct to connect two devices and transfer files between them.
With the help of this app, you can share files at any time and any place without worrying about the internet connection.
ShareMe is developed to help users transfer their files with ease. With just a few clicks, you can transfer multiple files at once to your friends, family members, and others.
Unlike other file-sharing apps, ShareMe doesn't transfer one file at a time. Whether you want to transfer videos or photos, you can send them all at once to save effort and time.
Being a trusted app, you can also use ShareMe to send important documents and files to your colleagues.
This is another great thing about ShareMe that makes it stand apart from other file-sharing apps. Due to its cross-platform support, you can use this app to share files between different platforms.
It doesn't matter whether you are an iOS or Android user, ShareMe can still transfer files between the two platforms. It can also send files to Windows users.
ShareMe is a highly versatile app and makes the perfect choice for multi-device workplaces or households.
The interface is probably the first thing that users notice after opening an app Trust us, you won't be disappointed with ShareMe's interface. It has a simple and clutter-free interface for smooth navigation.
The intuitive interface is easy to handle and makes file transferring easy. The design is such that even non-tech-savvy people will find it convenient to use.
The minimal interface is designed to ensure a hassle-free experience. No wonder, ShareMe is considered one of the best file-sharing apps.
ShareMe is not just fast and user-friendly, but it is also a secure app to use. It understands the security and privacy concerns of its users.
It offers a safe environment for users to share and receive files. Since the app relies on direct device-to-device connection, it doesn't store files on any external cloud platforms. 
It keeps your data secured within your network and maintains complete privacy. In short, you can transfer important files and documents without any worries.
Another thing we like about ShareMe is its multiple-language support. It provides the convenience to users to use the app in their preferred language.
This makes it easier for users to understand and manage the app. Other than English, ShareMe supports, Greek, Swedish, Spanish, Slovak, Chinese, French, Croatian, and many others.
The default language of the app is English. But you can change the app language from the settings menu. This app is developed keeping the convenience and language preferences of users in mind.
ShareMe is hands down the fastest file-sharing app out there. Whether you are sending one file or multiple files, it can transfer it in seconds.
Unlike other file-sharing apps, ShareMe doesn't take a lot of time to send files. Just so you know it is 200x faster than Bluetooth. It is capable of transferring files at the rate of 50M/S.
All you need to do is connect the device and start sending files. It takes just a few clicks to get started. It offers super-fast transfer speeds, helping you save a lot of time.
ShareMe is a great file-sharing app. It has all the features that you would want in a good file-sharing app.
You can take advantage of all its features free of cost. Unlike other apps, it doesn't restrict features behind a paid subscription.
Once you install the app, you gain access to all its features. It comes with a freeware license for Windows 64-bit and 32-bit. Xiaomi has developed this app to make the file-transferring process easy and hassle-free.
ShareMe is a powerful file-sharing app. It supports multiple file formats, such as videos, images, Mp3, and much more.
With the help of this app, you can share unlimited files on multiple devices. It has no limitations on the number of files you can transfer in a day. This makes it an efficient choice for those who send multiple files in a day.
Additionally, it can send files to different types of devices. For example, you can use it to transfer files from a smartphone to a tablet, and so on.
Compatible With Windows 11/10/7
Windows users are lucky as ShareMe has support for all the latest Windows versions. It is compatible with Windows 11, 10, and even 7.
You can install the app on your PC by following the steps mentioned in this post and start sharing the files you want.
ShareMe runs and operates smoothly on Android phones. The same can be expected for PC users as well. Once you start using ShareMe for sharing files, it is guaranteed, you won't use any other app again.
It is kind of surprising for us, but ShareMe is completely ad-free. Most free apps have pop-up ads. These ads can be annoying, especially if they show up when you are trying to send a file.
With ShareMe you don't have to experience any such thing. It is probably the first free file-sharing app without ads.
It allows users to transfer files without unwanted interruptions. It avoids irritating ads to keep the transfer process smooth and hassle-free. It is because of these reasons that ShareMe has emerged as a top file-sharing app in the market.
When using ShareMe to transfer files, you don't have to worry about the file size. It can transfer files about any size.
Even if the file size is too large, you can rely on ShareMe to transfer it for you. This is something that not many apps are capable of doing.
With ShareMe, you have the freedom to share files of any size without any worries or complications. Plus, it doesn't even take much time to transfer large files.
This is a very useful feature offered by ShareMe. Let's say, your file transfer gets interrupted due to some error. ShareMe can resume paused or interrupted file transfers.
Instead of starting all over again, you can simply resume the file transfer with just a single click.
This feature comes in handy when transferring large files and it gets interrupted for some reason. By doing so, you can save time and effort.
ShareMe allows users to scan a QR code to set up a local hotspot and share data between files.
When scanning a QR code with your phone's camera, it will show you the avatars of any nearby devices. You can select the receiving device and start the transfer.
This is a unique feature that you won't find in other file-sharing apps.
Main Features
No Internet Needed

Seamless File Sharing

Cross-Platform Support

User-Friendly Interface

Security and Privacy

Multilingual

High-Speed File Transfer

Completely Free

Unlimited File Sharing

Compatible With Windows 11/10/7

No Ads

Unlimited File Size

Resume File Transfers

Scan QR Code