It is very normal to have signal fluctuations with a WiFi network. In most cases, the reason is frequent changes in the strength of your WiFi signal. This can be because of external conditions. On some days you'll be allowed to browse smoothly whereas, on other days, you'll have to keep struggling just to be online. That is where you will require the proper apps to detect the problem. A WiFi analyzer app can be very useful in this aspect. 
A WiFi analyzer app creates a visual presentation of the network data of all the WiFi channels around you. The app can turn your mobile device or computer into an analytics program that will allow you to identify what needs to be done for optimizing the network.
With a WiFi analyzer app, you can also look through other WiFi channels around you and know their speed in comparison to yours. Some of the WiFi Analyzer apps also allow you to create heatmaps of the distribution of the signal in your office or home. This can undoubtedly help in finding the most suitable spot for the router you are using. 
List of WiFi Analyzer Apps
When you start looking for WiFi Analyzer apps in the app market, you will find plenty of them. However, here we have shortlisted some of them to help you choose: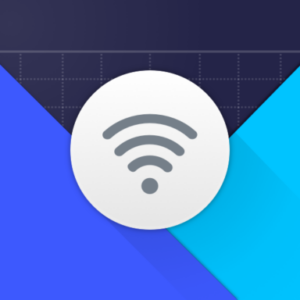 One of the most simple to work with WiFi analyzer apps is finally here. It is a multifunctional app that can offer a lot of services than just network scanning. It can be used to measure the signal strength and other details of a WiFi channel. It also allows you to use different filters for already scanned networks such as signal strength, band, security protocol, etc. This app can also be used for testing the internet speed offered by the WiFi network.
Features:
Helps in the detection of WiFi problems and resolving them

Helps in monitoring and managing Wifi networks

Offers a customized dashboard
It has to be one of the top-rated WiFi Analyzer Apps that can be downloaded from the Google Play Store. It comprises all features that are needed to analyse the WiFi network thoroughly. It has an impressive user interface and it provides information regarding the WiFi connection such as a signal, external IP, strength, downloading and uploading speed, etc. It also helps in locating other devices that have joined the same WiFi network. 
Features:
Offers to monitor the multi-vendor network

Network insights for better visibility

Allows you to create wireless heatmaps.

Enables the visualization of network paths.
It is an all-new Wifi Analyzer app that can be availed on Google Playstore. It can be used to scan a WiFi network without getting connected to any access point. The app also checks different parameters of a WiFi network like security protocol, signal strength, speed of internet, access points, etc. 
Features:
Let's you set an alarm for your WiFi network

Notifies whenever there is a disruption in WiFi network 
Opensignal is an application that is not just used for testing internet speed but can also scan a WiFi network. It offers a handful of tools that help you in diagnosing the problems related to WiFi connection or mobile. Most importantly, Opensignal is one of the best Android applications for checking the signal and speed of the WiFi network.
Features:
Locates all device issues at ease 

Can analyse every part of your WiFi network 

Measures the volume of WiFi traffic

PRTG sensors help in network configuration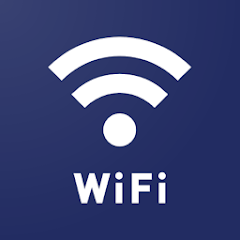 It is one of the newest WiFi analyzer apps for Android. Though it is not a very well-known application you can find a wide range of tools that can be used for analyzing the WiFi network. By using this app, you can easily locate the IP Address of the devices connected to a particular WiFi network. Not just that, but it can also fetch additional information about the connected devices such as link rate, radio field strength, etc. 
Features:
Let's you monitor the logical element of the Software-Defined Networking (SDN) environment.

Enables you to drag and drop the metrics of performance on your timeline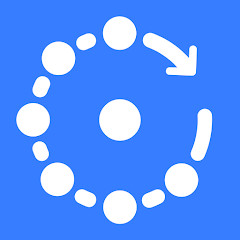 Fing is another very useful network that can be used on an Android device.  The best part about this application is that it can scan all WiFi-connected devices effectively. What makes this app even more reliable is that it has the potential to recognize devices accurately including details like MAC Address, Model, IP Address, Vendor, Device Name, etc. 
Features:
Enables you to locate the apps that use the maximum bandwidth 

Offers visual analysis for devices along with the delivery path

Can monitor the areas where your network gets faltered

Allows you to view changes in the path and issues related to the service provider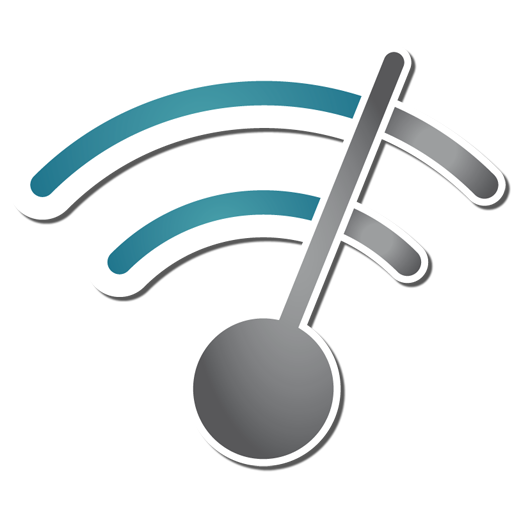 As suggested by the name itself, WiFi Analyzer is one of the most effective apps that can be used for analysing a WiFi network. This app can turn your Android device into a WiFi analyzer and it allows you to see all active WiFi channels bear you. You can find some very vital information regarding the WiFi network such as Gateway, IP Address, DNS1, DNS2, Server IP, Netmask, etc. 
Features:
Offers sensor support and remote capture 

Supports capture file imports

Enables the detection of associated clients

Allows spectrum analysis, Zigbee integration, and BLE hat
You can avail a varied range of tools with this app that can be used to increase the speed of your WiFi network. All your network reacted problems such as can be scanned and detected very quickly. It can also provide you access to the most famous network features like LAN, IP Calculator, Port Scanner, Ping, DNS Lookup, WiFi Analyzer, etc. 
Features:
Column pinning options 

Allows you to create customized column profiles

Creates for all wireless areas

Let's you organize the networks by vendor, name, or access point
This WiFi Analyzer app allows you to optimize the usage of your WiFi network. It is one of those popular Android apps that can help you in figuring out the strength of your WiFi network. Additionally, it can be used to know the status of your WiFi network, signal strength, and also for the identification of high traffic WiFi networks, etc. 
Features:
Let's you design the networks as per your own needs.

Allows you to accumulate the data points 

Provides accurate reports

Offers a plug and play WiFi measurement device

This WiFi Analyzer has to be one of the best. It can serve many different purposes like that of a WiFi Scanner, WiFi Monitoring, and a lot more. With this WiFi Analyzer, one can easily lovers the devices that are connected to a WiFi network. Not just that, it can also check the network quality thoroughly, disconnect the internet for all other devices linked to the WiFi network. It can also be used for checking the internet speed, etc. 
Features:
It shows an icon representing all the active access points.

The user can check the utility of all the WiFi networks and locate the vest network for their 

It also helps you in monitoring the strength of signals of specific access points in the graph at a particular time. 

WiFi Analyzer PRO is another top-notch WiFi Analyzer app that can be used on all Android devices. It provides accurate, reliable, realistic, and independent analytics. It also helps the user in analysing the 802.11 wireless networks without missing out on any traffic. 
Features:
Offers an overall scanner for WiFi interference

Mentions all details about the WiFi coverage, network security concerns, performance, etc.

Highlights all major issues with a screenshot 

Inbuilt wireless expert Features 
Homedale is another WiFi Analyzer app by which you can scan WLAN/WiFi access points and keep monitoring the signal strength. It allows you to locate the access points with the help of Google Geolocation and start the WLAN map service to find yourself out. 
Features:
Constantly monitors the signal strength of WiFi network 

Helps you know the usage of WiFi channels 

Allows you to search for the most optimal channel for your WiFi network
Conclusion
These are some of the best WiFi analyzer apps that you can use on your Android device. All of them are extremely simple to download and use. You can also get access to different functions by using these apps. What are you waiting for? Go ahead and try them out. 
FAQs
Insufficient bandwidth for more than one user at a time, no internet connectivity, weak signal issue, slow connection, lags in WiFi speed are some common issues related to WiFi performance. 
2. How can you locate WiFi interference?
To locate WiFi interference, you will need a WiFi Analyzer app that is supportive of both 5 and 2m4 GHz bands. 
3. What causes blockage of WiFi signal?
WiFi networks are radio waves that help in data transmission in the air. So, it can be said that the signals emitted by them can be blocked by other electronic gadgets or even walls. 
4. Which channel is the best for 5 GHz?
For the 5GHz band, channels like 6, 11, and 1 are some of the best ones for your router because they don't cause overlapping with media.
5. Should you use a WiFi extender on the same channel for your router?
You should use WiFi extenders on the same channel. But, to prevent any confusion you can assign a different SSID to keep it different from the SSID of the WiFi router. 
6. Why do I need a WiFi analyzer app?
WiFi analyzer apps help you identify and resolve WiFi-related issues, such as slow speeds, dead zones, and interference. They can also help you find the best channel for your router.
7. Do I need a rooted device to use WiFi analyzer apps?
Most WiFi analyzer apps do not require a rooted device. They can provide valuable information without the need for root access. However, some advanced features may require root access.
8. What features should I look for in a WiFi analyzer app?
When you are downloading a Wi-Fi analyzer app, look for individual features like signal strength measurement, channel analysis, network discovery, and interference detection. Also, look for the ones with clean and minimal UI.
9. Are WiFi analyzer apps free or paid?
WiFi analyzer apps come in both free and paid versions. Free apps often have ads and may offer limited features, while paid apps typically provide a more comprehensive set of tools.