Most professionals prefer Adobe Photoshop CS3 over other editing software and there are obvious reasons for it. It belongs to the product series CS and is compatible with Windows.
However, the key reason behind its popularity lies in its efficiency and the array of features it offers. This software has everything that you need for making professional-level edits.
Since this is professional software, it includes a steep learning curve. But once you learn to use the tool, you can make stunning edits with it.
If you are intrigued to know more about Photoshop CS3, you are in the right place. In this post, we will cover both features and installation steps of the software.
How To Install Adobe Photoshop CS3?
To get started with Photoshop CS3, the software needs to be downloaded and installed on your PC. Since many of you are using it for the first time, you may not be familiar with the steps. To help you out, we have provided a step-by-step installation guide below.
Here's what you need to do:
The first thing you need to do is visit the official website of Adobe. The site address is 

https://www.adobe.com/products/photoshop/free-trial-download.html

.

Once the site opens, click on the Download Now button.

It will take some time for the software to download.

After the download is over, double-click on the installer file.

This will initiate the installation process.

Wait till the software gets installed.

If you see a prompt asking where to install the software, select the default location and hit the OK button.

After the program is successfully installed, launch it to start using it.
Having powerful editing software like Photoshop CS3 can be of great help. It helps you to edit images like a pro.
Features Of Adobe Photoshop CS3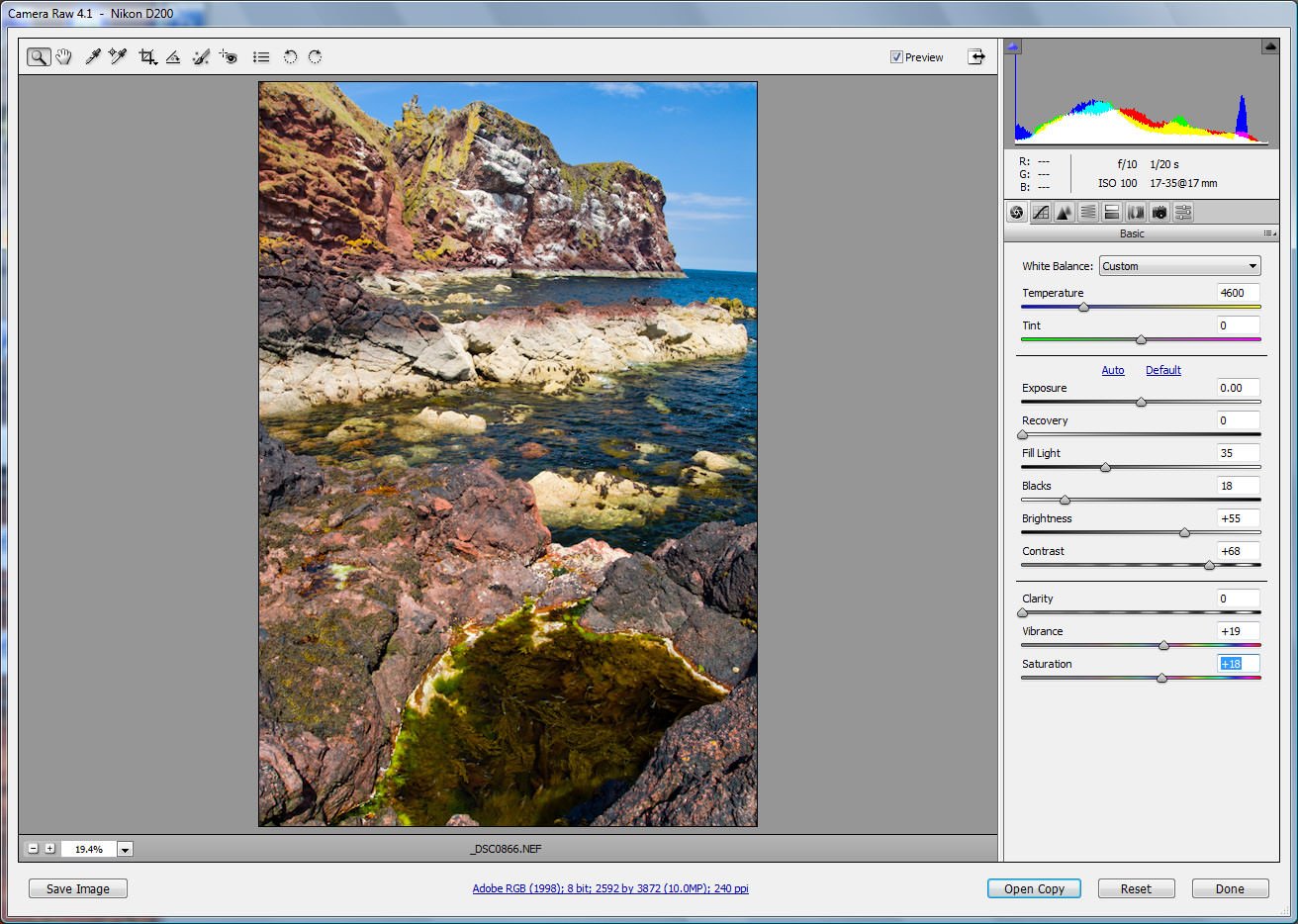 The first thing you will notice after opening the program is the intuitive interface. It is both attractive and easy to use.
The latest version of the software features a lot of changes. For starters, the size of the icons is reduced for a clutter-free look. Additionally, you can increase the size of the main screen to get a better view of your work. Just press the F key to go full screen.
Talking about the main screen, it has four modes – standard, maximized, full screen with menu, and full screen without menu. On the other hand, the toolbox has two columns featuring a collection of useful tools.
Another reason to like Photoshop CS3 is its collection of drawing tools. It offers a huge selection of drawing tools that can be used for creating beautiful art.
These tools come in handy for adjusting or creating images. Whether you are a newbie or a professional artist, you will find these tools convenient to use.
Besides the drawing tools, Photoshop CS3 offers customized paint settings and creative brushes. If that's not enough, it has more to offer. The play area allows you to customize and edit pictures as per your liking.
There's so much you can do with these drawing tools. It's no less than a treasure box for artists. By utilizing the available tools you can unleash your inner creativity and enhance your editing skills.
This is one of the many reasons that Photoshop CS3 is considered a powerful editing tool. It has the option for layer-based editing. It means you can edit an image on one layer without modifying the other layers.
This feature proves to be useful when it comes to making adjustments. Instead, of modifying the entire image, you can easily edit the part you want.
It also allows you to apply filters and other effects to specific layers. Using the masking option you can create multiple layers from still images including scans and camera photos.
The layer-based editing option is an important one. You can use it to make fine adjustments without modifying the entire image. This way you can make your work perfect.
This is another useful feature that is worth mentioning. It comes in handy when you want to isolate a specific object from a picture to create a separate layer.
You can also use it to remove subjects from the background. This makes editing easy. Additionally, you can put the subject and background on different layers so you can edit them separately.
Photoshop CS3 is top-tier editing software for nothing. In case, you didn't know it has support for more than 150+ RAW file formats.
The thing about RAW images is that they can be saved in any file format. This includes DNG, TIFF, JPG, PSD, and others. You can also take advantage of the dust-busting feature to remove green spots from your pictures.
Photoshop CS3 has several other tools like this that help users to beautify their images. It is not easy to use these tools, but with practice, we are sure you can master them.
Image Alignment And HDR Support
With the help of the image alignment tool, you can easily align multiple images to make up for the slightly wrong camera angle. Not only that, but you can also use it to remove unwanted objects from the images.
Image alignment is a powerful tool. It can generate great results if used correctly. You will also find this tool helpful when creating high-quality images.
It helps you to create HDR images from exposure of varying lengths. As a professional, you can use this tool for various things. We just mentioned a few of them.
Image And Filter Controls
When talking about the features of Photoshop CS3, we cannot miss the image and filter controls. Once you open the software, you will notice a range of filter and image controls.
You can apply different filters to your images to see how they look. Since filters are applied as smart layers, they are non-destructive. It means you can both stack and edit them however you like.
These filters have the potential to turn a basic image into a high-quality one. You can experiment with various filters to see how they work.
As the name implies, this feature helps you to achieve cleaner edges in your images. It helps you to remove halos, matte, and jaggies.
The refine edge is a handy tool that helps you to beautify your images. It is quick and easy to use.
This option can be used when exiting many of the tools like marquee tools, or quick selection tools.
Photoshop CS3 has no limit! It keeps getting better with every update. One of the coolest features to mention is auto-align layers.
Based on advanced technology, Photoshop CS3 analyses notable features and edges and aligns layered images to each other. It helps beautifully join the edges.
Using this tool you can create panoramas and much more. For example, if you have multiple images of people from a single group, you can place them onto layers and use the auto-align feature. This will stretch and warp the image to accommodate each person and match their position. If you want, you can use a mask to pick selective components from each and create a worthy piece of art.
Photoshop CS3 is loaded with new options for multiple adjustments. Using these options you can create high-quality designs such as parametric curves.
With fill light and recovery sliders, you can add highlight or shadow features into ACR. On the other hand, you have an 8-band HSL slider that helps you to adjust the light and colors.
Additionally, it has a grayscale adjustment option. For editing specific colors, you can use the split-tone option. You can use the same tool for adding saturation as well.
Black And White Adjustment
With the help of this feature, you can create a conversation with RGB-based values. You may also find this tool helpful in adjusting the CMY values.
For custom grayscale editing, you choose the luminosity values which consist six colours. In case, you want to try an exclusive shade to create a monochrome picture, just use the tint option.
You will be glad to know that Photoshop CS3 offers a free license for Windows users. If you have a Windows 32-bit PC or laptop, you can use this amazing editing tool free of cost.
However, there's a catch! The free offer is only for a limited trial period. Once the designated time is over, you will have to pay for the software.
During the trial period, you can use the software and try out the features and tools it has. However, there are some restrictions on the download part.
Just so you know Photoshop CS3 falls in the graphic editor category. After trying the software for free, you can decide whether it's right for you.
Photoshop CS3 is compatible with all versions of Windows. To get the best experience, we suggest you use the software on a newer Windows version.
You can install the software either on your computer or laptop. It works smoothly without any hassles.
Main Features
Intuitive Interface

Multiple Drawing Tools

Layer-Based Editing

Quick Select Tool

RAW Files Support

Image Alignment And HDR Support

Image And Filter Controls

Refine Edge

Auto-Align Layers

Multiple Adjustments

Black And White Adjustment

Free Access

Compatible With Windows