Roblox is one of those underrated gaming platforms that allow you to augment your gaming skills and even showcase your creativity by creating and releasing games directly on the platform.
Amidst all the games available, one that stands out time and time is the Roblox Unboxing Simulator. The game isn't difficult but is amazing if you want to play something silly yet fun. All you have to do is collect the boxes, step on them, and smash them up to finally reveal your prize.
Despite being such an easy and fun game, one thing that's very prominent in Roblox Unboxing Simulator is finding accessible boxes and big prizes. If you want to improve your chances of securing a big win, we'd recommend relying on the codes.
This article will guide you through all the information you need to know about the Roblox Unboxing Simulator, the available codes, and how you can make the most out of them.
What is Unboxing Simulator on Roblox?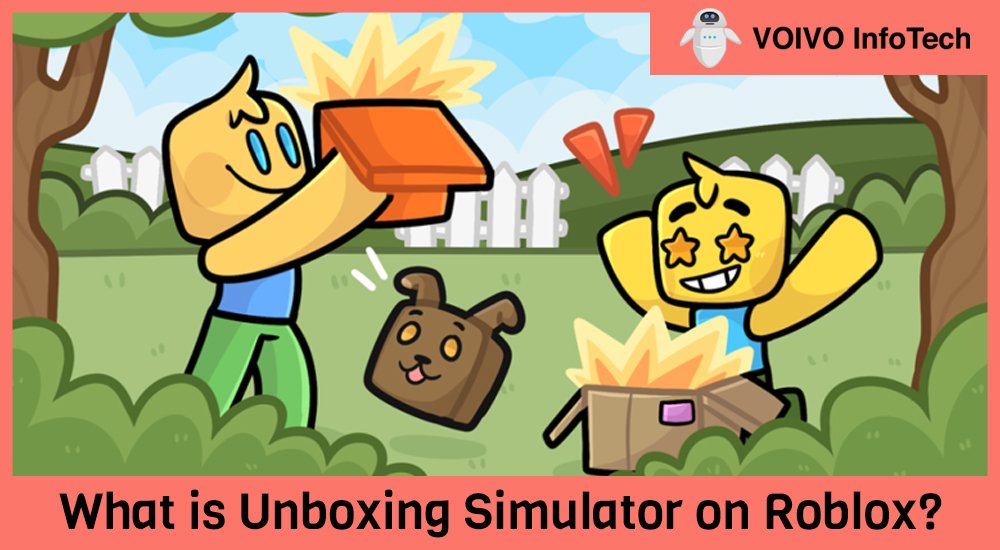 Before we divulge more about the codes, their usage, and how to redeem them in the game, we must familiarize ourselves with what the game is.
Unboxing Simulator is a box-smashing adventure. Your objective in the game is to find boxes, smash them and retrieve relevant prizes from the same. The more boxes you open, the better your chances of unlocking new areas and discovering new hats.
As you hatch the eggs, you have a better chance of collecting powerful pets throughout the game, which makes the game even more fun than you think. Also, there are team-building opportunities in the game, which further allows you to expand your presence in the game, which is fun too.
Also, the game comes with a unique point-and-click farming experience, which adds to the whole benefit of the game. You just can't stop playing it.
How do I get more Unboxing Simulator Codes on Roblox?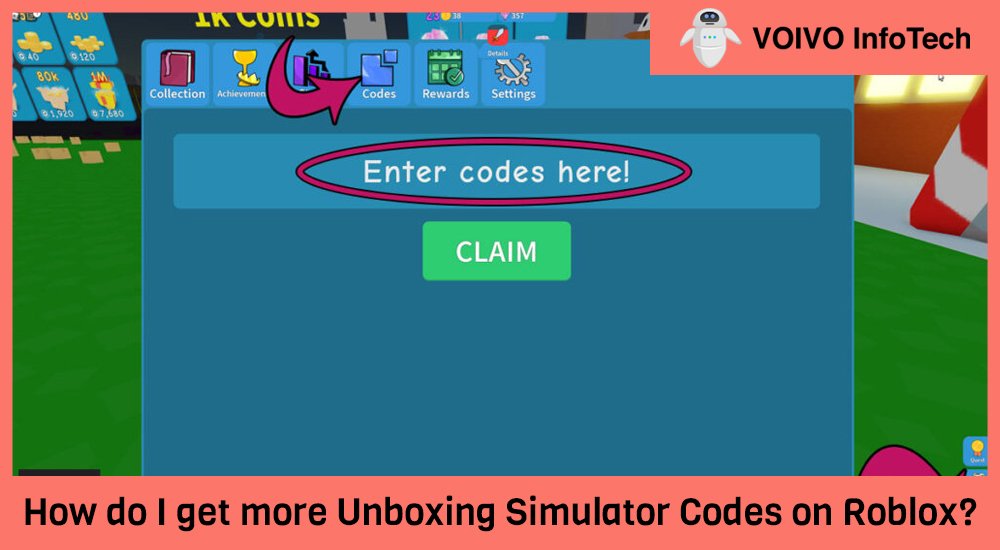 Now that you have a fair idea about Unboxing Simulator on Roblox and what the game means, wondering how to get your hands on the codes is the next worry in line.
Ideally, it shouldn't be difficult getting your hands on the codes. We have sorted some of the most functional ones in this article with the hopes that they help you progress through the tougher levels in the game.
Additionally, Unboxing Simulator has multiple official social media channels. So, if you want to channel your expertise there, that's a great possibility to explore as well.
What we'd recommend you do is follow those official social media channels first. From there, every time a developer shares a new update or code, you'd be informed about the same. However, these kinds of codes are quite sparse since the developers typically release them when the game hits a milestone or on special occasions.
So, if you are sitting there thinking that you'd get access to new codes from the developers each day, you are already setting yourself up for disappointment.
Roblox Unboxing Simulator Codes for 2023
1year – Redeem this code to get a Hat boost for 1 Hour
3Years – Redeem this code to get 24 hours of +90% Hatch Speed
2022Anniversary – Redeem this code to get 24 hours of +100% Hat Drop
Ashl3yD4S – Redeem this code to get +50% Damage for 20 Minutes
BanjoBoost – Redeem this code to get +50% Damage for 20 Minutes
BianoBetero – Redeem this code to get a Egg boost for 20 Minutes
Bofishe – Redeem this code to get free Gems
BoxSquad – Redeem this code to get free Gems
CODE1 – Redeem 35% Hatch Speed for 24 hours
CODE2 – Redeem fro 100% Hat Drop for 24 hours
CODE3 – Redeem this code to get 100% Enchant for 24 hours
CODE4 – Redeem this code to get coins
Why are my Unboxing Simulator Codes not working?
If you have come across a code for Unboxing Simulator and it isn't working when you put it in the code processor, there could be multiple reasons for the same.
However, the biggest thing you need to realize is the fact that all the codes that you come across for Roblox are active for a limited period. This means that the code that worked for you two days back might not work today since it's already expired.
So, ensuring that the code is functional and not expired is crucial. Furthermore, some users often type the code incorrectly into the designated field. This could be another reason why the codes aren't working as they should. What you can do in that case is cross-check the code you just entered. It could be an error with the numbers or the alphabet.
Also, picking up random codes off the internet and pasting them into the game doesn't mean that every code is valid. In some cases, the code might be invalid too. What you'd need to do in that case is delete that code and find something that's valid and working.
How to Redeem Unboxing Simulator Codes?
Redeeming your codes on Unboxing Simulator is pretty simple. There are not a lot of things you have to do except follow the steps mentioned:
Launch the game first

Tap on the Profile button

From there, look for the Codes option and click on it

Once there, you then have to copy a code from the list of codes we have sorted in this article

Paste the code under "Enter Codes Here"

Once done, tap on the Claim button
Just sitting with the codes isn't going to help if you don't redeem them in the game. So, our advice would be to segregate all the working codes and then redeem them directly in the game as many times as you can.