There are a variety of PDF readers available. There are a variety of sources from which you can download this PDF viewer. However, in this time and age where data security is of the utmost importance, you can never really trust just about any source on the Internet. You need to be very sure of the application that you are installing on your device as well as the source from where you are downloading it.
In the sphere of PDF viewers, Adobe Acrobat has built for itself a base of trusted users. It is a trusted app for not only every corporate house but also for every common man. The flexibility that the application offers regarding the platform on which it can be used along with the security that it offers, all boils down to the trust it has created among its users.
As you are reading through these lines, you could be one such future member of the trusted user base that the application has gained for itself over the years. To make the process easier and simpler for you we have brought together a simple guide that will give you the detailed step-by-step process of installing the application on your PC and also give a concise view of the features that the program offers.
Before you settle for the application, you need to be sure that this is the right choice for you. You need to keep track of all the features that it has to offer and whether or not they will suit your purpose. After all, in today's time and age PDFs have become a part and parcel of our everyday life.
 In that regard, it is essential to keep in mind that we need a safe and secure space to keep our documents. So, without further ado let's skip to business. Below and listed is the step-by-step process for installing Adobe Reader on your PC followed by the various features that Adobe PDF Reader has to offer.
Step-by-step installation process for Adobe PDF reader for PC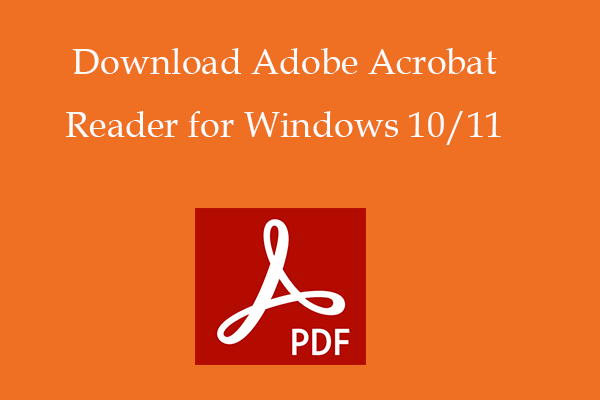 It often becomes difficult to search for applications that one can trust with almost blind faith, but there is something that might prove much more difficult for some people. If you are not that habituated with technology, then chances are you would agree to this. The installation process proves to be a challenge for many. If you count yourself as a part of that group then you might find something here that could make the process easier for you. Here is a step-by-step process to install Adobe PDF Reader for PC.
Close all the Acrobat Reader versions that you are working on at that moment (if there are any). Also, close any browser window that is showing any pdf.

Go to the official website of Adobe Acrobat Reader. Here is the official site of Adobe Acrobat Reader for your ease. 

https://get.adobe.com/in/reader/

Click on the option that says download Acrobat Reader.

Click on the save option to download the file.

Once the downloaded Acrobat Reader file appears toward the bottom of your search window, select the .exe file for Acrobat Reader.

You will see the installation process in progress.

Once the process is done and you get a confirmation message, click on Finish.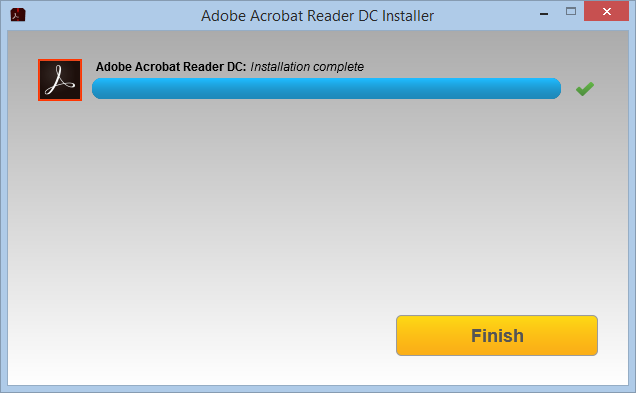 Note that this is a 2-step process. First, the installer will get downloaded. Then the Adobe Acrobat PDF viewer will be downloaded. You will have to wait for both of these operations to be completed.
You can use these steps to install Adobe PDF Reader for your PC be it Mac or Windows. You can use these steps to download and install the Adobe PDF Reader on your tablet as well. Even if you are using a browser other than Chrome, you can follow these steps to download and thereafter install Adobe PDF viewer on your PC.
Features of Adobe PDF Reader for PC
The 2 main things that a user would consider while installing a new application are one, the ease with which they can access the application, and two, the range of features that it offers. The steps given above are hassle-free process for downloading Adobe PDF Reader on your PC. Next, let us take a look at the various features that the application offers its users.
The Adobe Acrobat reader has it all. It offers you a variety of tools including, but not limited to, the essential ones such as converting a PDF file, reviewing it, editing it, and so on. There are also interesting options such as striking through texts or even adding text in the text boxes. You can even add notes or highlight text, or even add annotations to your pdf on Adobe Acrobat Reader.
You can use this particular software across a variety of devices. You can access your PDFs from wherever you are and from whichever device you want to access them from. This application works on and is available for phones, tablets, obviously your PC, and even the web.
With Adobe PDF Reader you can keep your files organized according to your plan. You can remove pages that you feel you would not need in your PDF. You can also insert pages similarly. All you have to do is select the unwanted pages and delete them. Similarly, you can add pages by selecting where you want them to be. For this, however, you will require an Acrobat Pro.
Save your documents and keep them secured
The best part about Adobe PDF Reader is perhaps the security that it offers. You can create your PDFs and save them on Adobe Acrobat PDF reader and also keep them protected. This particular application offers you a very secure space to save your PDFs. The application offers this significant and essential tool whereby the user can save their PDF using a password. You can, therefore, save password-protected PDFs using Adobe PDF Reader.
The fact that you can add your comments on your PDF or your annotations shows the ease with which you can view PDFs on Adobe Acrobat PDF reader. Using this application you can view and print your PDFs with ease. It even has a liquid mode which allows the user to view and print PDFs from their small mobile phone screens as well.
Adobe PDF Reader offers a huge amount of cloud storage for its users. Even the free version of the PDF reader offers 2 GB of cloud storage. If you opt for the premium versions you can also get up to 100 GB of cloud storage. 2 GB of cloud storage, let alone 100 GB of it, is more than any of us needs. You can store as many PDFs as you want on Adobe PDF Reader.
Review documents using Adobe Acrobat PDF reader
All you need is one link in one email that needs to be sent to all the reviewers. They will all have access to the same PDF and can accordingly annotate or add their comments. It makes the team work efficient and very effective as well. The PDF can be accessed from a variety of devices and any place using Adobe PDF Reader. 
All the comments that have been added by the reviewers will be kept organized in a single PDF making it easier to keep track of everyone's comments. Again, this might require an Adobe Pro membership.
Main Features
Offers a range of tools

Works across devices

Keeps your PDFs organised

Save your documents and keep them secured

View and print with is

Cloud storage

Review documents using Adobe Acrobat PDF reader