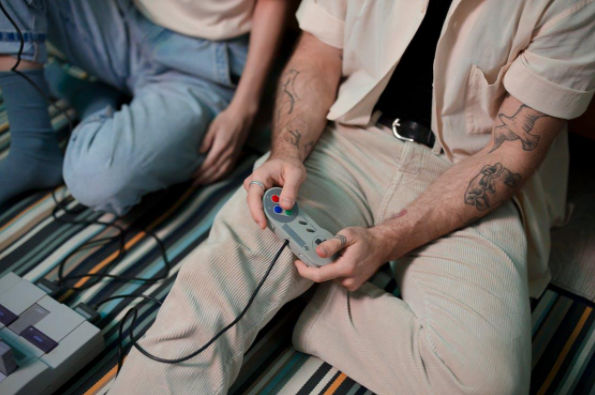 It could be classed as an understatement to say that the global gaming industry is big. In fact, it's huge and growing in size all of the time. In 2020 it was estimated to be worth $173 billion and by 2026 it's predicted that this figure will have risen to $314 billion.
In an industry that can roughly be divided into genres like sandbox games, first person shooters and MOBAs to name just three of them, there are certain franchises and titles that are head and shoulders above the rest. For example, there are few Battles Royale that can come close to approaching Fortnite and when, it comes to role-playing games, Dungeons and Dragons leads the way. This is even true of related fields like online gambling where the poker site run by 888poker is the one that many others aim to follow. This is thanks to its extensive and innovative range of games along with a real understanding of what players want from the site.
The big franchises
Turning to the gaming world, there is one title that has eclipsed all others by a considerable margin. Since its launch as a multi-media franchise way back in 1996 with the Red and Green game, Pokémon is thought to have generated over $90 billion for its creators, Nintendo. Admittedly, much of this has been from the sales of associated merchandise on the Pokémon shopping site, but it makes for a pretty awe-inspiring figure all the same. 
Another big success for Nintendo has been the Super Mario series which is thought to have brought in $30.25 billion over the years, predominantly from games designed to the perfect to play on the handheld devices that Nintendo are so famous for. It's also made the little Italian plumber arguably the most famous video game character in the world, he's instantly visible on the brand's gaming site, which says a great deal about the global popularity of the brand.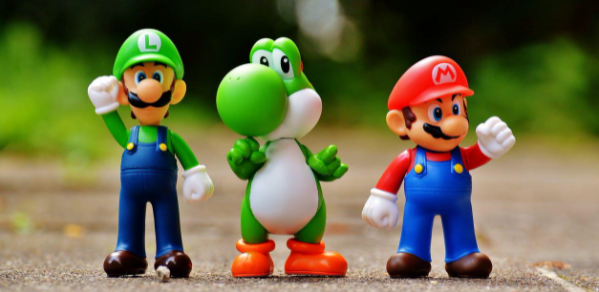 While these games are predominantly aimed at a younger kind of player, much of the focus has always been on creating games for adult audiences. Leading the way in these, it must surely be Call of Duty which, to date, has generated over $17 billion in revenue for creators Activision. As this article on our gaming and technology site shows, creating a truly cross-platform game has only helped to increase its reach.
It's also helped the franchise to hugely outstrip other combat-based titles like Warcraft which has only generated around $10 billion since it first arrived on the gaming scene in 1994.
The Rockstar phenomenon.
There are some games studios that are able to go beyond having one big headline title to have a few in their stable and Rockstar is just such a name. From relatively small beginnings, it has grown to be a true behemoth in the gaming world, largely due to two huge franchise successes – Grand Theft Auto and Red Dead Redemption.
While the subject matter of the two games is undoubtedly what makes them so very popular, it's Rockstar's dedication to making them as good as they can possibly be that has cemented their success. In the lead-up to the release of Red Dead Redemption 2 stories circulated about the pressure being exerted on employees to work through the night and go without vacations. But when the game did see the light of day, this dedication was easy to see in the sheer level of detail which helped the game get 5-Star reviews virtually across the board. Of course, there's a lot more to creating a successful franchise than being able to render every hair on a horse's mane in perfect detail. It's also dependant on these five features.
Player empowerment
It's the popularity among players that is the ultimate arbiter of whether a game will succeed. So the very best franchises listen to feedback, either through direct channels or by checking out forum sites and deciding which comments to act on. It's by giving players a voice that real differences can be made.
Being truly social
Closely linked to this is using all the possible ways to build up an online community of players who will not just play against each other but will also share knowledge too. It might be hacks that they have discovered or easter eggs that have been left to be unearthed –  the opportunities are endless.
Having an evergreen design
Some games, when you play them today, can't help but look dated. But the very best franchises boast a distinct brand style that can be adapted and made up to date without losing its essence. So, while a 2022 version of the game might look totally different from one released a decade ago, it's still very much of the same family.
Featuring evolving worlds and situations
We love stories and storytelling and, at heart, every major game has a narrative drive behind it. It's also something that has to move on and develop if it's really going to capture the imagination, and attention, of the millions of players it's going to need to become a huge hit.
Including Multi-platform playability
Last, but by no means least, having the ability to be played on multiple platforms from mobile devices to consoles and on PCs too is a very important, if not absolutely vital, aspect of creating a successful franchise.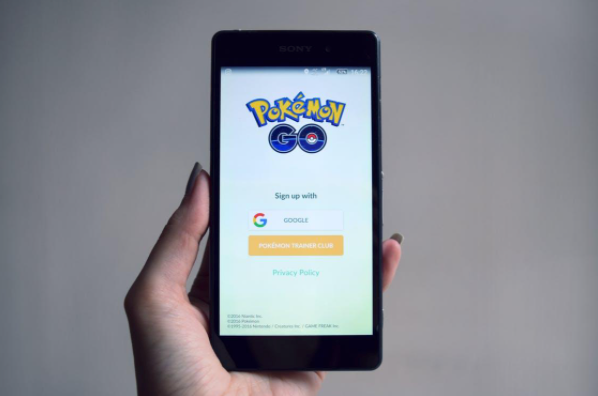 So put all of these elements and you'll be well on your way to creating your own hugely successful video game. The only hurdle now is to crack the idea behind it – and there's no formula for that, we're afraid!